If you've been an entrepreneur for a while, you must have observed that you need some elements to be successful in business or be close to success. Some of these factors go beyond the financial capability to include the willingness to be persistent on the path you decide to take. It could also include the capability of the team you hire to help you achieve your business goals. In some cases, you need to be innovative to do more than what everyone else around you is doing or rather do it differently.
We asked entrepreneurs and business owners what they think are the most essential factors to be successful in entrepreneurship and here are the responses.
#1- Persistence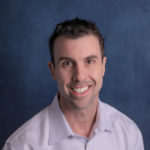 The most important traits of successful entrepreneurs are persistence and grit. When starting a business, there are going to be hundreds of days of setbacks and this quality determines your destiny in your business. Unforeseen events with customers, employees, partners, and suppliers are going to provide hurdles to overcome and incredibly stressful moments. In these moments, it's the entrepreneur that keeps moving forward that is
the one that lasts in the marketplace.
Thanks to Craig Smith, Trinity!
---
#2- Evergreen enthusiasm and adaptability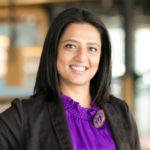 Evergreen enthusiasm goes hand in hand with a high EQ. A founder has to be able to show authentic passion for what they're working on every time – for the one time that counts. They never know which conversation could change their entire trajectory on any given day. Founders must have the ability to juke and jive based on the situation at hand. This plays out with customers and investors. They must lean into any element of their business, in the way their audience needs.
Thanks to Nida Ansari, The Heritage Group!
---
#3- Diversity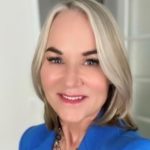 The most important trait for success for any small business owner or entrepreneur is diversity. Working with and serving people who are different from you provides exposure to different perspectives. Our social, economic, and business worlds are ever-changing, and to keep up, business owners need to keep their finger on the pulse of what's happening, what the marketplace needs, and what customers and employees want. This is where diversity of thought and experiences play a major role.
Thanks to Kelly McDonald, McDonald Marketing!
---
#4- Creativity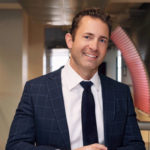 Entrepreneurs find success organically when they are creative enough to innovate or disrupt a market with their product or service. Consumers constantly push the envelope of what to expect from businesses and their attention to customer needs. Business owners that can flip existing business models to better understand end-users needs create new spaces within industries to grow their own success. With the right entrepreneurial traits, however, they are better positioned to fulfill their goals.
Thanks to Jason Panzer, HexClad!
---
#5- Discipline and self-motivation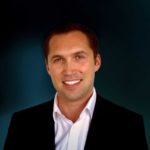 According to me, discipline and self-motivation are the most important characteristics required to be good at anything. No matter how good your business idea is if you can't be disciplined enough to work on it consistently, even if it's not giving the expected results right now, then it is doomed to fail. Persistence is the key to leading a successful life. To continue in the face of adversity and against all the odds is a quality that very few possess, but it makes all the difference.
Thanks to Sergei Lugovskoy, Luxury Pianos!
---
#6- Problem-solving ability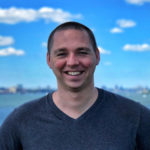 If there's one trait that will make a successful entrepreneur, it is having problem-solving abilities. As an entrepreneur, it is quite normal for you to face problems every single step of the way. Whether it's internally, externally, or even with customers and suppliers, there are so many problems that can occur that require a quick thinker, a problem-solver, and someone who will be able to focus on solving problems under pressure and be willing to make quick decisions to save the business.
Thanks to Zachary Weiner, Finance Hire!
---
#7- Sense of clarity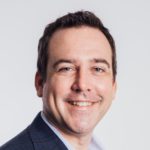 As much as anything, entrepreneurs must hone their sense of clarity. Clarity of focus, decision-making, and vision are all key to long-term business success. If a leader is unable to hold to a coherent big-picture view, then short-term and day-to-day strategies are unlikely to translate to substantive progress over time-it's very easy for organizations to tread water. Entrepreneur who stays focused and shares a clear vision with their staff is setting their entire team up for sustained success.
Thanks to Jon Flaherty, Revolent!
---
#8- Risk taking ability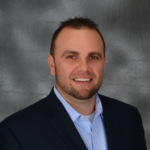 The most important trait for successful entrepreneurs is their ability t take risks, which includes being able to think outside the box and act on opportunities while they arise. They take the risk of starting a business or investing in a startup. It is important that they have the ability to take risks, which includes being able to think outside the box and act on opportunities while they arise. They know what they want, they know how to get it and they know how to do it better than anyone else.
Thanks to Matt Aubin, Counter Surveillance & Cyber Team!
---
#9- Willingness to build relationships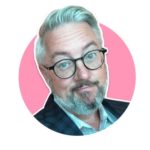 The most important trait for an entrepreneur is the willingness and ability to build real relationships beyond the transactional nature of commerce. Why? Because relationships protect us from changes in our markets, make our competitors invisible, help us attract and retain high-quality employees, and they are the most cost-effective means of acquiring new customers. By focusing on building and maintaining authentic relationships, we amplify our profits and hedge against a downturn.
Thanks to Dan Stewart, Happy Grasshopper!
---
#10- Robust mindset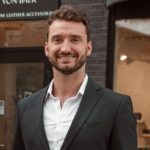 Looking back to the start of my entrepreneurial journey I can attribute much of my success to my robust mindset. Having an idea is the spark that ignites your journey but your firm belief in that the idea is what turns it into a successful business. Your belief is not an internal feeling it emanates outwards spreading through your team. A robust mindset enables you to overcome hurdles where others fail.
Thanks to Albert Varkki, Von Baer!
---
#11- Confidence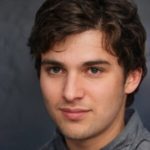 I started my business when I left High School, and quickly learned the most important trait of an entrepreneur. Confidence. Confidence in yourself, in the decisions you're making, and in your business. Nobody is going to want to work with an entrepreneur that lacks confidence. And even if you're not feeling confident, like I did when I first started, the best thing you can do is fake it till you make it. Entrepreneurs are also courageous, innately curious, and always ask "is there a better way to do this?"
Thanks to Anthony Quint, Get on Stream!
---
#12- Patience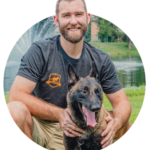 Patience is one of the most important traits for entrepreneurs. It helps them to stay calm and focused on their goals. Patience is also a quality that many successful entrepreneurs have, which allows them to persist through difficult times and reach success. Patience is a quality that successful entrepreneurs need to have in order to succeed. It takes time for a new idea or product to take off, but patience can help an entrepreneur stay focused on what they are doing and not be distracted by things that are not important to them.
Thanks to Aaron Rice, Stayyy!
---
#13- Sense of priorities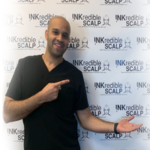 In order for an entrepreneur to be successful, it is important for them to have a good sense of priorities and an understanding of how they want to spend their time. Successful entrepreneurs know how to manage their time well and use their time efficiently so that they can focus on what matters most to them. It is important for an entrepreneur to balance their work and personal lives. Entrepreneurs are usually the type of people who put in a lot of hours, which can be very draining.
Thanks to Amr Salem, INKredible Scalp!
---
#14- Decision-making skills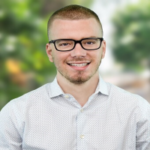 The most important trait of successful entrepreneurs is their strong decision-making skills. Entrepreneurs must be able to make decisions quickly and efficiently so that they can focus on achieving their goals in a timely manner. Many entrepreneurs are not aware of the importance of decision-making skills. It is important to have good decision-making ability because it can help you achieve your goals in a timely manner.
Entrepreneurship is a risky venture, and the ability to make quick decisions is essential for success.
Thanks to Thomas Niemczewski, Dream Chasers!
---
#15- Being a good leader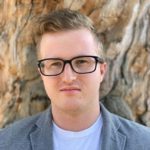 An entrepreneur manages a business, and most of these professionals are also responsible for setting up the company. As an entrepreneur, you are typically responsible for finding and establishing relationships with investors, overseeing employees, and monitoring operations. Effective leadership is essential to performing these activities well.  Leadership is about mobilizing people toward achieving goals and being viewed as a leader by their followers.
Thanks to Christian Velitchkov, Twiz LLC!
---
#16- Flexibility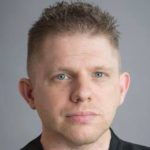 A business owner should be flexible to monitor, assess, and advise on company operations as his or her guidance is needed for the team's disruption. If you're a manager, supervisor, or CEO, it is best to train your abilities in different fields that call for manpower. For instance, while you can hire social media managers to operate your
business, you should extend your knowledge regarding social media to know what operations you want and how you would like your social media manager to direct it.
Thanks to Chris Walker, Superstar SEO!
---
#17- Curiosity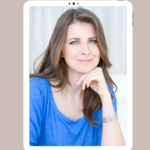 Curiosity is the most essential trait for successful entrepreneurs. When you're curious, you're constantly learning and expanding your knowledge base. You're always looking for new opportunities and trying to find ways to improve your business. Curiosity also leads to creativity and out-of-the-box thinking. This is essential for entrepreneurs, who need to be able to identify problems and come up with innovative solutions. Without it, businesses would never grow or reach their full potential.
Thanks to Stacy Lewis, Eternity Modern!
---
#18- Resourceful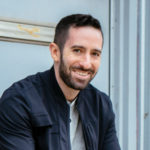 Entrepreneurs must be resourceful or "scrappy." The scrappy mindset embodies doing whatever needs to be done to succeed. The entrepreneurial road isn't easy and is littered with stop-and-go moments. Being scrappy means finding workarounds, being frugal, and always committing to fairness. Sometimes resources are material and sometimes they are connections. Either way, mindful entrepreneurs keep their resources and networks close to ensure the best results for their businesses and employees.
Thanks to Zach Goldstein, Public Rec!
---
#19- Healthy routine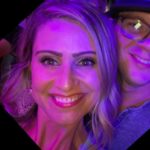 The power of a healthy routine and an optimistic mind is unstoppable. I train my mind every day to deal with challenges and not let minor issues hinder my success and growth as a leader. As someone working hard to make their name alongside colleagues gaining leadership skills in a traditional employment setting, I believe my strategic vision sets me apart. My strong suit to lead coherent, proactive collaboration is communication, interpretive, affective, and perceptual skills.
Thanks to Tiffany Homan, Texas Divorce Laws!
---
#20- Resilience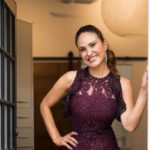 It takes resilience a step further. I read Antifragile by Nassim Taleb, which discusses this term. Resilience is surviving in the face of obstacles as opposed to being antifragile which means that you actually get stronger or increase your capabilities to the point of thriving. As an entrepreneur, you are continuously rejected, judged, and sometimes ridiculed – by yourself and others. You make mistakes, fail, and have to face your fears and insecurities.
Thanks to Natalie Palomino, Shop North Authentic!
---
#21- Focus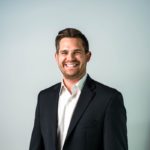 It takes focus to run a business. Your attention is required in multiple places at once constantly and entrepreneurs must pivot and prioritize each issue mindfully to be efficient and avoid fires. This comes out, especially when liaising with different teams on one project or campaign who all need input simultaneously. The only way to get through productively is to be able to make quick decisions that focus on the bigger picture instead of getting lost in the details and process.
Thanks to Kevin Miller, KevinMiller!
---
#22- Attention to Detail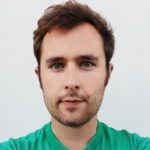 Especially early on, it's important to really care about the details as an entrepreneur. This will allow you to perfect every aspect of the job and won't allow you to miss out on learning a specific part of the job. As someone who has worked as an entrepreneur for quite a few years now, I notice that other entrepreneurs who aren't able to focus on some of the smaller parts of their work can often make mistakes and aren't able to fill out the entire plate of what is required of a successful entrepreneur.
Thanks to James Parsons, Content Powered!
---
#23- Communication skills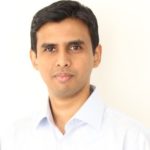 Without adaptability, communication, and leadership, one is destined for hardship. Starting a business brings along many unforeseen challenges, and the need to stay on your feet and adapt with grace is essential in overcoming them and improving your business along the way. Without communication and leadership, a business has no direction, and company missions and values can fall by the wayside. These are what I consider the pillars of progress for any business.
Thanks to Guna Kakulapati, CureSkin!
---
#24- Integrity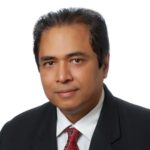 With my 30 years of experience, I can say that perseverance and integrity are the most important traits for successful entrepreneurs. Fulfilling business goals by ensuring client success and employee fulfillment can at times be a test of tenacity, especially for developing businesses. Life is not always fair and being focused on creating value for all stakeholders, despite any unexpected crises and evolving environment, is the most meaningful definition of a successful entrepreneur.
Thanks to Dilip Ganeriwal, Dess Digital Meetings!
---
#25- Clear vision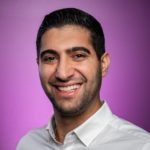 A clear vision for the company. It is more than simply aiming for financial success. A good entrepreneur should be able to know exactly what they want their new business to achieve and be able to see a clear path for how to achieve it. By understanding how a company should work and what it is meant to succeed at, you can set yourself up for success. It is essential to have a company vision.  To know, that no matter what, you must keep going. If you can do that, you can do anything.
Thanks to Michael Ayjian, 7 Wonders Cinema!
---
#26- Passion

Passion for business and career advancement are closely related in many ways. Not everybody has the potential to revolutionize the world from birth. Every one of them is unique, and developing the appropriate skills in the younger generation will give them the ability to come up with original ideas and become prosperous entrepreneurs in the future. Passion and work ethics go hand in hand. To keep a business going strong, one needs a strong work ethic, passion, and inspiration enough to do so.
Thanks to Jeffery Reisman, Jeffreismanlaw!
---
#28- Grit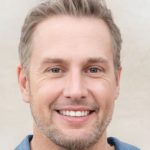 The most important trait for successful entrepreneurs is grit. Grit is the combination of passion and perseverance. It is the ability to maintain focus and pursue your goals even in the face of setbacks. Successful entrepreneurs are passionate about their businesses and have the perseverance to see their vision through. They are able to maintain focus and pursue their goals even in the face of setbacks. The best way to develop these qualities is to have a clear vision for your business and be passionate about your work.
Thanks to Alan Duncan, Solar Panels Network USA!
---
#29- Determination to excel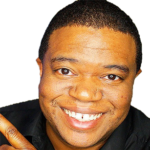 Successful entrepreneurs don't let anything stop them from getting where they want to be, including failure. Life doesn't always go according to plan, but there are still ways of achieving desired results so long as one has perseverance. It doesn't matter how often the entrepreneur fails; the determination to succeed makes each new failure seem like a minor setback. This crucial trait can mean that one learns from those setbacks and tries
even harder.
Thanks to Chris Myles, Golf Cart Go!
---
#30- Calculated risk-taking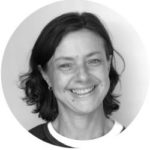 If not used properly, this trait can be a weakness; however, taking risks and making calculated decisions have helped many entrepreneurs succeed. For example, an entrepreneur might risk not expanding his or her product line when sales are on the rise. If calculated risk-taking weren't present in the entrepreneur's skill set, he or she wouldn't be able to make that decision quickly. Sometimes as entrepreneurs we are presented with unique situations and that require unique solutions.
Thanks to Michelle Henry, Outdoor Dog Fun!
---
What is the most important trait for successful entrepreneurs? Tell us in the comments below. Don't forget to join our #IamCEO Community.