Business affects our lives, purchasing decisions, and rights and can affect different industries. It has both positive and negative effects. Some of the positive effects include providing raw materials for industries and creating employment opportunities. The negative effects are such as environmental pollution and possible job losses. The tech business has been at the forefront of driving changes in various industries. However, the business's traditional industries such as construction, healthcare, and transportation remain the least affected.
Here's what entrepreneurs had to say about the industries that will not be affected by the business.
#1- Retail Industry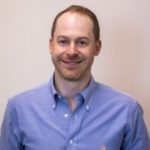 Any industry depends on its consumers for both its existence and success. The retail industry is one such industry in which both consumers and providers are reliant on one another. Everybody's existence involves the routine purchase and sale of goods, which no business could ever take over. With technological advancements, it is easier to predict that it will continue to thrive and adopt new tactics to offer its customers additional benefits.
Thanks to Cory Peterson, Ledlightingsupply!
---
#2- Sin industry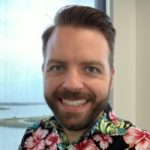 Old habits die hard, as the proverbial saying goes, thus this industry will endure. In general, the industry encompasses gambling, tobacco, and alcohol. Because of their unfavorable societal impacts and expenses, these sectors are referred to as sin industries. Governments impose high taxes on certain businesses as a means of raising money. Due to their membership in a class of goods that are not priced elastic, taxes on sin products frequently fail to reduce the use of these goods or services.
Thanks to Chris Weldon, Fixlivity!
---
#3- Technology industry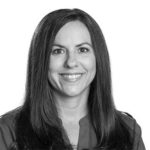 One of the industries that will not be affected by business is the technology industry. While technological advancements are constantly developing and outdating other forms of technology, it is still needed as an industry and important for companies to keep up to keep the boat afloat and appeal to consumers' needs. As the world becomes digital and technology is needed to help facilitate processes, make it easier to reach consumers, and provide a better user experience, it becomes more and more in need.
Thanks to Denise Hemke, Checkr!
---
#4- Education industry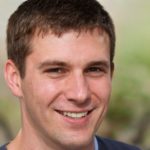 The education industry is one industry that I believe would not be affected by the things happening in the business world. It is a constantly growing and progressing industry that determines the future of our country. Education is one factor that no one wants to compromise with which is why I believe that it is the one industry that would not be affected much by inflation or recession. It will keep flourishing despite the challenges that are thrown it's way.
Thanks to Isaac Robertson, Total Shape!
---
#5- Food business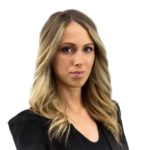 The industry that is vital to meeting basic human needs is the one that I think will always exist. The food business is the most fundamental sector. Food is a necessity for everyone, making it the safest sector. Dairy product processing, grain and oilseed milling, sugar and confectionery goods, animal feeding production, vegetable, and fruit preservation, and food packaging are a few of the well-known industries. The industry is affected by short-term factors, but long-term demand remains stable until a substitute for food is discovered.
Thanks to Samantha Odo, Precondo!
---
#6- Healthcare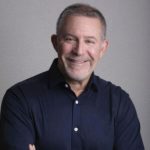 Healthcare is a necessity for people of all ages and incomes, meaning that demand for healthcare services is relatively stable, even during periods of economic downturn. Furthermore, healthcare is largely financed by government spending and insurance, both of which are relatively insensitive to economic conditions. For these reasons, the healthcare industry is typically less affected by business cycles than other sectors of the economy.
Thanks to Dr. Cary Goldstein, Goldstein Dental Center!
---
#7- Ecommerce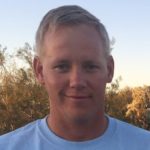 Ecommerce has numerous advantages, ranging from faster purchasing to the ability to reach large audiences 24 hours a day, seven days a week. Other benefits of running an eCommerce business include: Customers can buy more quickly because of the advantages of social media advertising, email marketing, and SEO (search engine optimization), and businesses can easily reach new customers. Lower operational costs because it can be launched with little funding.
Thanks to Josh Riutta, Mikku and Sons Roofing!
---
#8- Creation industry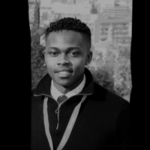 I believe the content creation industry will not be affected much by the business for as long as they are creating relevant high quality and consistent content they will almost always have an audience eating up their content because for as long as people have internet access there will be a higher percentage of people watching. This is simply because no matter how bad business is, people will want to find a way to entertain themselves to escape the mental reality of the hardship of business.
Thanks to Nathan Razunguzwa, Golfroyce!
---
#9- Travel industry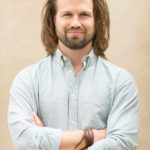 The travel industry is not going to be affected by the business because of the fact that it is a service. The business will not be able to affect the industry because they are selling a service. The reason is that people will always want to travel. This industry is one that still relies heavily on human interaction. The world of travel is a place where people can still find comfort in the face-to-face connections they make with other people when traveling. People are still going to want to go on vacations and they will still require travel agencies.
Thanks to Kyle Marquardt, Homestead Brands!
---
#10- Automotive industry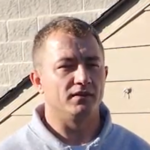 I'd say that everyone and everything will be hit, but not all at once. The industry I believe will not be affected by business is the automotive industry. This is because it is a very large industry and also because it does not rely on any one company for its success or failure. It has been an essential part of our lives for decades and it is not going to change anytime soon. Cars are a necessity for many people and cars are an important part of everyday life.
Thanks to Kamil Kowalski, LimakWay Remodeling!
---
#11- Telecom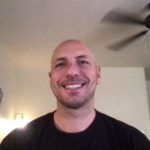 As the world is going digital so is the usage of telecom infrastructure increasing day to day. Individuals are increasingly depending on portable data and internet usage to intercommunicate with each other. Not only this but a sudden increase in the number of people started working from home has also increased mobile data usage. People will always need innovative telecom to convey, particularly when negotiating with frontline remote employees and distant workers.
Thanks to Jason Vaught, 805Seo!
---
#12- FMCG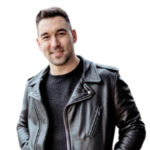 Fast-moving consumer goods are items that sell quickly and at a low cost. These commodities are frequently acquired, quickly eaten, inexpensively priced, and marketed in big quantities. They also have a high turnover when they are on the store shelf. Even though the economy is slowing, the basic necessities of existence cannot be disregarded. These items have a non-elastic demand and sell quickly. It contains items such as detergent, soap, and toothpaste.
Thanks to Jack Williams, Handyman Reviewed!
---
#13- Chocolate industry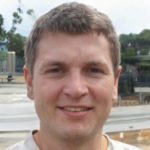 There are a few reasons for this. First, chocolate is a treat that people enjoy and will always crave treats. Second, the chocolate industry is relatively fragmented, which means there are many different players in the market. This helps to ensure that no one player can dominate the market and drive up prices. Third, chocolate is a luxury item, and people are willing to pay more for it. Finally, the chocolate industry is growing rapidly in emerging markets, which presents great growth opportunities for companies in the industry.
Thanks to George Harrison, pkgmaker!
---
#14- Few industries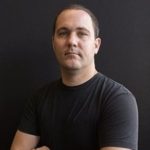 I believe a few industries will not be affected by the business. One industry is the service industry. People will always need haircuts, massages, and other services. Another industry is the medical industry. People will always need doctors, nurses, and medication. The third industry is education. People will always need teachers and schools. The fee structures will not change. The curriculum will not change. There is no privatization of this industry.
Thanks to Luke Fitzpatrick, Drsono!
---
#15- Hair-cutting industry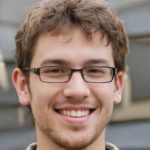 In my opinion, the hair-cutting industry will not be affected. People always like to be beautiful. For this reason, they adopt new hairstyles. And in any case, proper care of our hair, nails, and overall appearance is one of our fundamental requirements. The hair found on and throughout our bodies continues to grow, even after we get them trimmed to the desired length. With time, this business has consistently grown because today's barbers offer men the same services women get in salons.
Thanks to Theo Scott, Stream Hunter!
---
#16- Digital marketing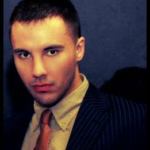 Digital marketing will not be affected in any case. Market competitiveness and access to new technologies have made Digital Marketing increasingly promising. The need to highlight services, brands, and products will make companies invest in this internet marketing strategy since it can help micro-enterprises, and small, medium and large companies to conquer more business opportunities. I believe the expressive results that businesses take benefit from are ample proof that this industry will flourish.
Thanks to Max Panych, AKITA!
---
#17- Logistics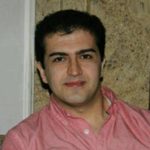 No industry is immune to business fluctuations. Currently, logistics is a hotbed of innovation. We're talking about Uber, Lyft, Postmates, drones, driverless cars, and much more. Our lives are being improved by these technologies, which simplify complex processes. There is still a lot of work to be done. This field offers plenty of opportunities for improvement. Technology and logistics are ready to merge to move this industry forward.
Thanks to Max Shak, nerdigital!
---
#18- Social media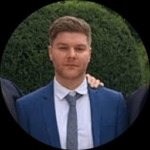 Nearly 90% of marketers claim that their use of social media has increased traffic and exposure for their company. It's the best strategy to spread brand awareness and keep in touch with your clients. People are increasingly learning more about firms from social media platforms, including the most recent details on new goods, services, commercials, bargains, or promotions. Assessing your progress by utilizing outside tools to gauge your social activity is crucial. Gain knowledge, focus your efforts, and build your brand's reputation.
Thanks to Alex Constantinou, The Fitness Circle!
---
#19- Freelance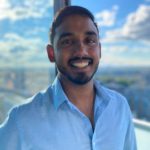 Outsourcing/freelance agencies are becoming more and more in high demand, and that will continue regardless of the state of the economy or other external factors. Whether it be marketing agencies, litigation services, or independent freelancers, companies are going to utilize these services because they can often save money by doing so. A digital marketing agency can provide a wealth of experience and knowledge to a business, helping them to navigate the ever-changing landscape.
Thanks to Trevor Sookraj, Divisional!
---
#20- Art industry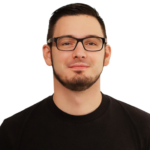 This is because the purpose of art is to express ideas, feelings, and experiences through a variety of media. It does not have any direct financial gain for the artist. Artists do not create art for money but rather for their own enjoyment, satisfaction, and self- expression. Their primary motivation is not financial gain but instead to express themselves through their work. The commercial aspects of art are secondary to this primary reason for creating artwork.
Thanks to  Andrew Tsionas, Kaizenzo!
---
#21- Interior designing industry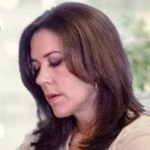 The interior designing industry is not likely to be affected by business, as it involves creative and artistic design work that requires a deep understanding of human psychology and behavior. Moreover, the demand for high-quality, aesthetically pleasing interiors will continue to grow in this sector, regardless of changes in the economy or fluctuations in consumer spending habits. Nothing can deter people from wanting to surround themselves with beauty and live in spaces that reflect their personalities and values.
Thanks to Gene Fitzgerald, Best Osmosis Systems!
---
#22- Consumer goods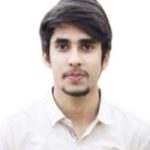 No industry will not be affected by the current business climate. Whatever happens, humans will always require necessities like food, water, soap, detergent, and toilet paper regularly. There will always be a need for these items, which is why businesses like Nestle, PepsiCo, and Unilever exist. You and I will likely locate one or two of these companies' items in houses. The products they produce will always be needed, even during the pandemic.
Thanks to Hamza Usmani, SEO-Audits!
---
#23- The cellular service provider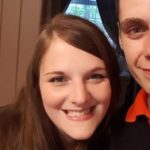 Although practically every sector of the economy is impacted by business in some way, the cellular service provider sector is relatively protected from any significant changes in the sector. Their protection is largely provided by the enormous obstacles that keep rivals out of the market. Users all across the world are in desperate need of the services provided by this highly centralized business. Some industries might be initially less affected than others, but in the long run, I think they'll all eventually feel the impacts of business competition and changing customer preferences.
Thanks to Tiffany Payne, Replace Your Docs!
---
#24- Makeup and cosmetics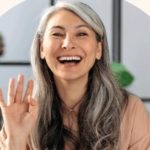 The Lipstick Effect is a name that refers to this phenomenon since it is so well-known. This popular economic theory describes a rise in purchases of cosmetics like lipstick and makeup that occurs when individuals are under financial and economic stress. The justification is that women who are anxious about their income but yet want to treat themselves to a cheap purchase frequently choose cosmetics as a way to feel a little less like they are held prisoner by money.
Thanks to Jean Will, Cicinia!
---
#25- Local handyman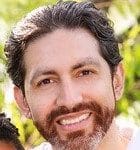 Every industry is affected by the business. From health care to education, every industry is touched by business. In my opinion, properties will almost always require some form of repair work and continuing upkeep, whether it is the replacement of a broken door, a decaying fence, or some touch-up painting. Since these occupations cannot be done by robots or sent to be done in India, and since they are too tiny for large companies to accomplish cheaply, I believe there will always be a need for them and a function for them.
Thanks to Mark Valderrama, Aquarium Store Depot!
---
#26- Non-serviced-based industries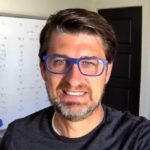 Industries that are not serviced-based are the industries we can expect will stay strong during a dip in the business cycle, or in the possible upcoming recession. No matter how much your finances are struggling, people will always need to provide the basics- housing, utilities, food, and water. Any industry that is affiliated with these basic needs will never be heavily impacted by the business. Even amid the epidemic, there will always be a need for the products that they create.
Thanks to James Green, Cardboard Cutouts!
---
#27- Communication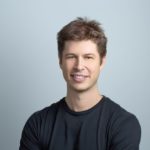 It is my opinion that people will always need to create new means of communicating that are better, more inventive, and more cutting-edge. This is especially true when dealing with frontline staff and workers that are distant. Finding new, improved, and inventive ways to communicate will always be necessary. And so long as the area of communication keeps offering answers that businesses and individuals need, there doesn't appear to be any reason why this sector of the economy should experience a downturn.
Thanks to Lachlan de Crespigny, Revelo!
---
What industry do you believe will not be affected by business? Tell us in the comments below. Don't forget to join our #IamCEO Community.