Resources
30 Entrepreneurs Reveal Their Most Used Hack or Resource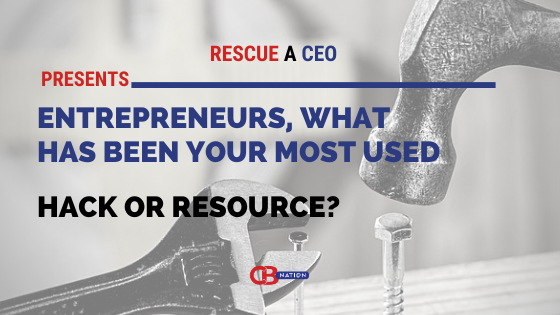 As an entrepreneur, you have that gadget, habit, app, or book that makes your work easier, motivates you to do more and that's what we refer to as a CEO Hack. It helps you achieve maximum productivity and stick to your goals regardless of the hurdles you face as an entrepreneur. For instance, it could be a pro tip on managing employees to make the workplace a conducive environment for everyone. Maybe it's an app that you have that helps you plan and execute tasks on time. It could also be a book that you read and it brings ideas your way on how to scale your business. The list goes on. You can check our CEO Hacks and different entrepreneurs' CEO Hacks below where we have insightful responses.
#1- Video conferencing tools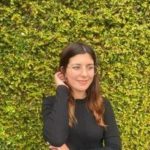 This year, my most used hack or resource has been online video conferencing tools such as Zoom and Microsoft Teams. With the world being forced to work from home due to the pandemic, video conferencing tools have become the standard for remote communication and collaboration. They allow for quick and easy meetings with colleagues, clients, and other stakeholders.
Thanks to Janie Doyle, SC Vehicle Hire!
---
#2- MailChimp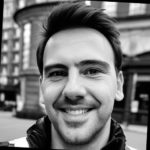 I would like to say that my most used hack or resource this year has been a powerful and versatile marketing automation tool called MailChimp. This platform allows me to streamline my marketing efforts, easily manage complex email campaigns, and track key metrics like open rates, click-throughs, and engagement levels. Whether launching a new product or promoting an event, MailChimp has been my go-to resource for driving results this year.
Thanks to Serbay Arda Ayzit, Serbay!
---
#3- Social media platforms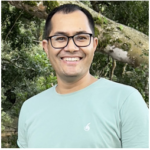 Utilizing social media platforms like Twitter and Instagram to connect with fellow travelers and industry experts has been a huge hack or resource for me this year. These platforms have allowed me to stay up-to-date on all the latest news, trends, and insights from the travel world while also getting valuable feedback and recommendations from other travelers. It's tough to beat the power and convenience of social media platforms like Twitter and Instagram.
Thanks to Balaram Thapa, Nepal Hiking Team!
---
#4- Data and analytics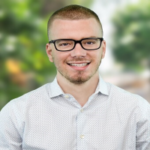 I embraced the power of data and analytics to help me make informed decisions. From market research to customer feedback and analytics, I used data to make smarter decisions about my strategies, products, and services. Data-driven insights allowed me to develop a deeper understanding of my customers, make informed decisions, and take my businesses to the next level.
Thanks to Thomas Niemczewski, Dream Chasers!
---
#5- Slack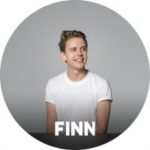 I've virtually eradicated traditional email in our office. Emails are time-consuming, and though they may once have been the ideal communication method, platforms like Slack offer a faster, richer opportunity to connect. We've adapted communications policies to be Slack-centric. No one wants to feel overwhelmed by a stuffed inbox, so we've taken our conversations to Slack and built team channels around the topics that tend to grow into unending email chains.
Thanks to Maximilian Wühr, FINN!
---
#6- Copyblogger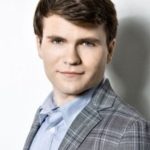 I've leaned on Copyblogger in my quest to build an even bigger, stronger content marketing strategy.. These content experts offer easy guides, articles, and educational content to improve your skills and keep your tactics up-to-date. Copyblogger covers everything from SEO to blogging, landing pages, email marketing, and more. Their blog is a well of great information, but their master class options really shine – the Content Creation Masterclass taught me so much.
Thanks to Brian Dechesare, Breaking Into Wall Street!
---
#7- Integrating automation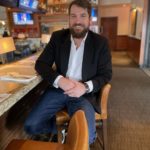 This year, I've been focusing on integrating automation into our systems and routines. I've seen how it can help us become very efficient and accurate. The benefits are tremendous, and I've decided to look at it more closely and find ways to maximize its potential. Creating Balance Sheets, Income Statements, and all other reports are now fast and accurate, thanks to automation.
Thanks to Aaron Davis, Business Frame!
---
#8- Canva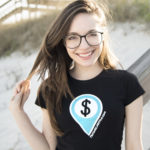 Canva has been an incredible resource to create graphics, social media posts, logos, letterhead, and more. I try to batch content creation, but even when I do I find myself logging into Canva a few times a week because it's just so easy to use to add a more professional look to anything end users would see. For the less creatively minded, Canva even has templates for almost anything you need.
Thanks to Lauren Keys, Trip Of A Lifestyle!
---
#9- Reputation management tool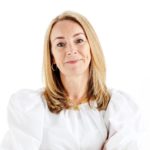 We have been using a Reputation Management Tool and it has provided us with all sorts of new insight and data to pull from for the work we do as a PR agency. This platform is like your typical SEO platform but on steroids! It has the ability to provide us with data on demographic, the tone of voice being used when a client is discussed in the media and is the best solution for compiling brand mentions in all mediums.
Thanks to Claire Lamb, Skout PR!
---
#10- Virtual collaboration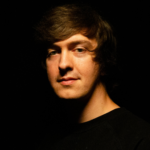 My most used resource this year was *virtual collaboration*. With social distancing measures in place, I have had to be much more creative when it comes to working with colleagues and clients. Tools such as video conferencing, virtual meeting platforms, and online project management software have become invaluable for us looking to stay connected and continue working.
Thanks to Jared Floyd, Ajax Creative!
---
#11- Staying organized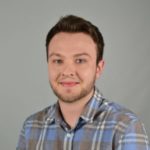 I've been making diligent use of my calendar, daily to-do lists, and reminders to break large tasks into smaller ones that are easier to manage. This has allowed me to stay on top of everything I'm working on while still finding time in the week for more leisurely pursuits. It's also encouraged me to be more realistic about how much time something will take which prevents me from taking on too much.
Thanks to Jamie Irwin, Elocker!
---
#12- Going on a digital detox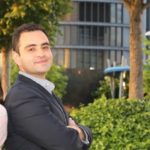 As an executive, I am constantly surrounded by a barrage of work emails, dashboards and client communications. It is almost impossible to extricate myself from this situation if I don't get intentional about it. Going on a periodic digital detox allows me to clear my headspace of work and life clutter so I can start the cycle again with vigor, clarity and purpose. This year, I did a total of 12 weekends on digital detox.
Thanks to Seb Montoya, M&A Community!
---
#13- Business podcast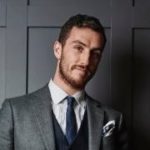 I have binged in quite a lot of business podcasts this year. One reason for this is that it gives me the opportunity to learn while on the go. I learned early on that the busier you become, there more you need to learn. But that's easier said than done considering how much time reading books and participating in coaching sessions can cost. Thank heavens for podcasts.
Thanks to Adam Jacobs, Bubblegum Casting!
---
#14- Thinking outside the box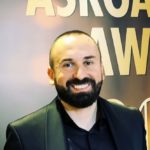 The best hack was thinking outside the box and developing unique solutions; We have spent many more hours on brainstorming sessions compared to 2021, and we were not afraid to take risks. In the world of rapid changes, every year we have to move faster in order to stay ahead of the competition and keep our advantage on the market. A note for future CEOs' would beTaking calculated risks can often lead to higher rewards than playing it safe.
Thanks to Denis Ristić, Askgamblers!
---
#15- Ahrefs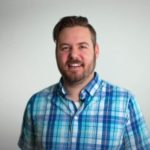 Ahrefs has become my best friend this year. It has been the most useful resource for me. It is very effective and has been extremely efficient. Link building, keyword research, competitor analysis, rank tracking, and site audits are just a few of the features included in Ahrefs, which is basically an SEO software suite. Most of what you'll see in Ahrefs is geared toward business marketers just like me. In a nutshell, Ahrefs is a search engine optimization (SEO) tool that aims to improve users' positions in Google's search.
Thanks to Garit Boothe, DigitalMoney!
---
#16- Automation tools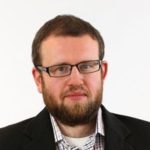 We've found automation tools like Zapier and IFTTT to be invaluable this year. They help us streamline processes, save time and money, and free up resources so we can focus on core aspects of our businesses. Automation tools allow us to easily connect our systems and platforms, trigger tasks based on events or data, and keep track of all the data from different areas of our business in one place. This has been a great advantage for us,
allowing us to focus more of our attention on delivering for our customers.
thanks to Ian Wright, businessfinancing!
---
#17- Hootsuite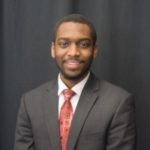 Hootsuite is an invaluable social media management tool that allows users to efficiently manage all of their major social media accounts, monitor activity, schedule content, analyze metrics and create custom reports. The system is very robust and is able to generate advanced insights that can help users to optimize their time and digital marketing efforts. Complimentary tools such as IFTTT for system automation and Canva for image creation can also help to streamline processes and craft custom-branded content.
Thanks to Andrew C. Belton, Symmetrical Media Marketing!
---
#18- Online learning platforms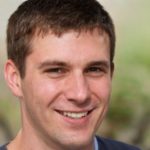 We chose to try something new because 2022 is a volatile year and the business environment is always shifting. Using online learning platforms like Udemy to launch my online fitness programs was the most useful resource for me. Due to the pandemic, many people were skeptical about joining gyms and getting in-person training. Online learning platforms came to my rescue. This also boosted my online presence and increased my popularity among clients. It also helped me score more clients.
Thanks to Isaac Robertson, Total Shape!
---
#19- Set aside time for myself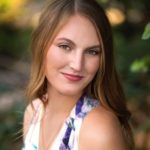 The best tip I've adopted into my daily routine this year is to set aside time for myself each morning before starting my workday. By enabling me to start my day with a clear and focused mind, this method increases my likelihood of success by helping me let go of any tension or stress from the previous day. My productivity and organizational skills, as well as my mental and physical health, have improved significantly since I started getting up an hour earlier in the morning.
Thanks to Cynthia Hamilton, Oglf!
---
#20- AI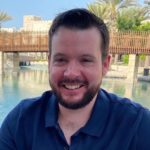 I have used AI as my biggest hack this year – I have used it for writing content, emails and creating unique images for my content. I initially tried it out just to see what all the fuss was about – not expecting it to be more than a bit of a joke but once I learnt how to use the tools and more importantly what it can and can't do, no joke it saves me hours per day. You can't just press a button and expect a robot to write everything to a good standard but I think it cuts my content writing by two-thirds.
Thanks to Adam Roper, Adam Roper!
---
#21- HARO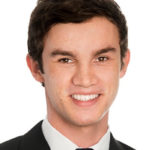 The HARO has been the most useful hack we've discovered this year (Help a Reporter Out). We've all heard that outreach and link-building take time and don't always deliver the best results. On the other hand, HARO is a speedier, more effective approach to get a return link without the effort or research necessary to produce a whole guest post. Quote requests are placed on HARO, and responses generally vary from a few lines to a couple of brief paragraphs.
Thanks to Robert Davidson, California Title Loans!
---
#22- Monitoring my main competitors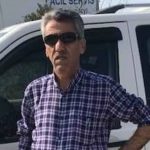 Competition can take all forms and sizes, but it is always there. Once I've identified our competitive landscape, it's critical to demonstrate why our organization has a competitive advantage in every market. As an entrepreneur, I ensured that I not only focus on our company venture but also be aware of the shifting aspects of our competitive environment. This will position our company to swiftly adjust and capitalize on its strengths.
Thanks to Serkan Haslak, hareword!
---
#23- E-Commerce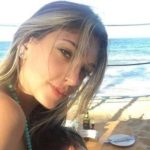 Entering the e-commerce world has been a great decision we have made. It enables us to increase our market share and explore more market trends. We have extended our scope and still potentially have additional customers. E-commerce also became another platform to increase sales and gave us the opportunity to widen our capability to create product lines suitable for e-commerce markets. This hack brought us a good surge of markets that became a tool to reach our business goals.
Thanks to Lily Will, Ever Wallpaper!
---
#24- Social media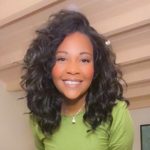 Social media is our most used business resource. It has a variety of applications that attract and reach a broader range of our target audience. It enables us to communicate with our customers without spending a lot of money to do so. Additionally, promoting through it increases traffic to our website, which affects our ranking in search engines like Google. This also allows us to keep an eye on our competitors. Its advantages outweigh its disadvantages.
Thanks to Jean Will, NiaWigs!
---
#25- Improving customer support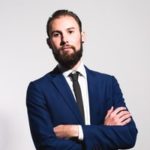 Once you've assembled the correct staff, you must educate them on your product/service, customer support network, and regulations. We also believe in collaborative support, which allows your agents to learn from one another and collaborate to fix client issues more quickly. Keep in mind that a happy workforce equals happy consumers! Now that you've assembled the ideal team and have properly educated them, you must ensure that they have the tools and technology they need to accomplish their work effectively.
Thanks to Percy Grunwald, Hosting Data!
---
#26- Getting things done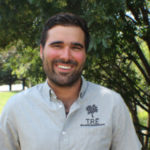 My most used hack or resource this year has been my Getting Things Done (GTD) system. This system allows me to break down tasks and projects into smaller chunks that are easier to manage. By breaking them down, I can better prioritize when and how I'm going to tackle each task or project. Additionally, it helps me keep organized and on-task. I've found that utilizing this system has greatly increased my productivity and allowed me to accomplish more in less time.
Thanks to Matt Teifke, Teifke Real Estate!
---
#27- Delegating tasks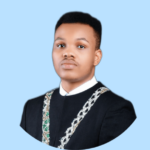 As a CEO and business owner, I've found that the most useful hack or resource I've used this year is delegating tasks. I've learned to delegate effectively by communicating what needs to be done, setting clear expectations, and providing adequate resources. This has allowed me to focus on the most important aspects of my business while still getting things done efficiently. Additionally, I've found that using a task management tool like Asana or Trello can be helpful for keeping track of delegated tasks.
Thanks to Harrison Acha, Primegatedigital!
---
#28- RescueTime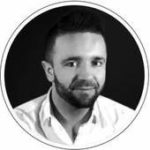 As a COO and business owner, I've used a lot of hacks and resources this year to help me stay organized and efficient. One of the most useful things I've found is a productivity-tracking app called RescueTime. RescueTime helps me see where I'm spending my time so I can make sure I'm using my time wisely. It's been a great help in keeping me focused and on track, and I would highly recommend it to any other CEO or business owner looking to get more out of their day.
Thanks to Peter Beeda, Fhalend!
---
#29- Quillbot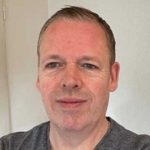 My website is all about helping people find the best solutions for their pets. This requires me to publish loads of content on my website that can effectively help my clients. Therefore the Quillbot application has seriously been my cheat-code thought throughout this game of publishing content. Not only does it help me phrase my thoughts in the simplest and easiest ways possible, but it also makes sure that the content is plagiarism free. I can only thank Quillbot for this.
Thanks to Steve Harris, Daily Dog Stuff!
---
#30- TikTok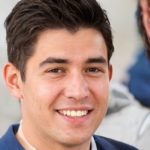 TikTok is a game-changer in social media marketing and has been our most used hack and resource this year. As video gains popularity over text, TikTok becomes very convenient and effective for all digital marketing efforts. The app is hyper-personalized and eerily accurate, with perfect built-in features for recording, editing, and posting short 15-seconds clips. Furthermore, TikTok has attracted a more significant portion of the younger people, with influencer marketing being the main deal.
Thanks to Dan Thomas, AIQuoter!
---
 What has been your most used hack or resource this year? Tell us in the comments below. Don't forget to join our #IamCEO Community.