We live in the age of social media everything. New platforms appear overnight and take the world by storm. Business owners, no matter their field, are kept on their toes when it comes to keeping up with modern consumers. Snapchat, Twitter, Facebook, YouTube, and a host of other apps are where businesses need to be if they are trying to compete with a tech-savvy consumer base. We asked entrepreneurs and business owners about how they use social media for business and their replies are listed below. These tips might even help you find the right footing on social media for your business.
#1- To increase brand visibility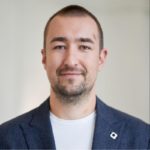 I have more than ten years of experience in digital marketing and SEO. Our company uses social media to increase the visibility of our brand and business. We owe a web conference brand NaZahid Social media channels were supposed to influence the media by increasing brand awareness. Even for B2B sales, social media contributes significantly to lead generation and conversion from followers to partners or customers. Social media allows us to unite and engage our large community, have discussions after conferences, and share experiences.
Thanks to Victor Karpenko, SeoProfy!
---
#2- To build relationships with potential customers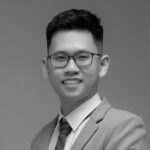 I use social media for my own business by creating and sharing content that adds value to my audience. For example, I create short educational videos about topics related to health tips and insights and share them on YouTube and other platforms. It helps me reach a larger audience and grow my following. By engaging with this content, I am able to build relationships with potential customers and create more awareness about my business.
Thanks to Erik Pham, HealthCanal!
---
#3- To encourage engagement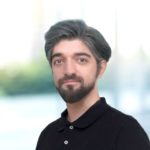 In my opinion, naturally, social interactions should take place on social media platforms. That is not something that solely applies to people who visit the sites for their own amusement. Additionally, businesses have an obligation to engage in interaction. You need to foster interaction between people if you want to make the most of their social capability. Put up information that other people will find interesting to read, pose questions to other users, and like, repost, and comment on their postings.
Thanks to Adam Fard, UX Agency!
---
#4- To conduct competitions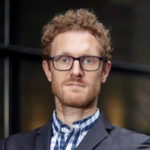 I believe that competitions are a certain way to generate engagement on social networks, but you should wait until your brand is well-established before running one. This will ensure that you have a large number of existing followers to spread the word about your competition and get the ball moving. It will help ensure that your brand appears legitimate and not like a scam. If possible, host contests with tools that encourage participation and social sharing to add fuel to the fire.
Thanks to Edward Mellet, WikiJob!
---
#5- To build a community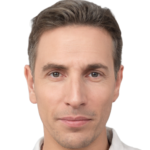 In my opinion, rather than focusing on acquiring as many followers as possible, you should seek out clients who are interested, loyal, and engaged. These individuals are more inclined to repost, like, and purchase your material. When you develop a community around your brand, the members will interact with one another and help to promote your content. You might also reach out to really influential social media individuals and request that they evaluate your goods or mention you in a post.
Thanks to Adam Wood, RevenueGeeks!
---
#6- For better customer satisfaction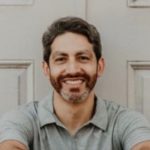 In today's society, clients who have a poor encounter with your brand will not hesitate to communicate their views on social media, in my professional opinion. Fortunately, you may reverse the situation with the help of social media. Using a gesture of goodwill, an update, or even simply a personalized apology, it is simple to convert a poor experience into a positive one by making the client feel appreciated. 71% of customers are more inclined to suggest a business if they had a great social media experience with it, according to an infographic provided by Ambassador.
Thanks to Mark Valderrama, Aquarium Store Depot!
---
#7- To broadcast my message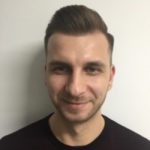 The main way I put social media to use for my company is via an RTP (Release to the Public). I am able to broadcast in real-time on a wide variety of social media sites, from Facebook and Instagram to YouTube and specialized sites like Twitch. Not everyone is interested in real-time content, so I have to figure out where they hang out and make that platform profitable for me.
Thanks to Alex Contes, ReviewGrower!
---
#8- To showcase the brand's leadership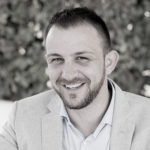 Use Social Media to Showcase Your Brand's Leadership in the Industry I can't emphasize enough how important it is for companies like mine to stay on top of all tech advancements and what they can offer knowledge is power so the more you know, the more you can stay at the forefront of your industry. By regularly posting about your products, industry insights, and generally thought-provoking content on social media, you can position yourselves as industry leaders.
Thanks to Alex Alexakis, Pixel Chefs!
---
#9- To know the audience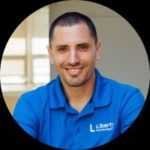 It is extremely important to know what kind of audience your product caters to. This can be done in several ways. For example, conducting market research through surveys. Market surveys are so effective when it comes to knowing your audience and targeting them through Meta ads. Meta ads are effective in targeting the right audience for a particular service or product. For example, if your product is related to beauty, Meta ads will target those females who actively seek such products online.
Thanks to Eli Pasternak, Liberty House Buying Group!
---
#10- To share the brand's story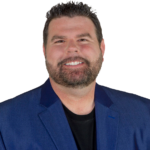 I tell my company's narrative using various social media platforms. Your company has a fascinating backstory, and social media is the ideal way for communicating that story. I do this by sharing the inspiration behind starting my company. Every time I share the history of our company, I aim to do so in a way that is engaging, informative, and motivating. I've been making sure that my followers know what sets our brand apart and why they should choose us over the competition.
Thanks to Jeff Mains, Champion Leadership Group LLC!
---
#11- To connect with my customers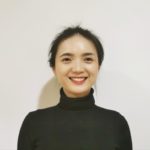 I use social media to connect with my customers and keep them updated on my business. I use it to advertise my services, share my story, and connect with my audience. I also use social media to build relationships with my customers and promote my business. I believe that social media is a powerful tool for businesses of all sizes. It can help you connect with your customers, build relationships with them, and promote your business.
Thanks to Ada Scott, EaseUS!
---
#12- To grow my email list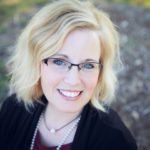 I use social media to attract my ideal clients and grow my email list. From making sure my personal profile, and business page showcase who I am, who I serve, and how I serve them to make sure my cover photos on both locations showcase how my ideal clients may take the next step with me: join my free Facebook group….join my Masterclass (if I am in a launch)…grab a seat in my online program, etc. I network regularly in groups on Facebook and when someone clicks on my personal profile to check me out, I need to be sure they have the full menu of me and my business.
Thanks to Tracy Lane Beavers, Tracy Beavers Coaching!
---
#13- Learning from the analytics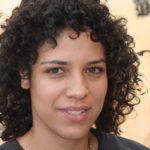 The core advantage that I reap from social media platforms is learning from the analytics. Social media networks provide patterns of data on the performance of a business. This tailored information helps us strategize our future marketing plans based on engagement rates, reach, and the percentage of our audience that converts to paying customers. Keeping an eye on how your analytics change over time in response to our marketing campaigns has saved us a ton of resources.
Thanks to Isla Sibanda, Privacy Australia!
---
#14- By using a content calendar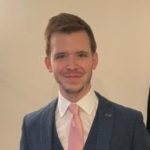 Last-minute scrambling to write pieces might result in low-quality material. Repeated postings or a gap in your activity on one of your channels might result from disorganization. Making social media content calendars can aid in avoiding such errors and result in postings that are more successful. You may set objectives, plan how to achieve them, and monitor your progress by using content calendars. Use a normal calendar for each social media platform and schedule your posts in advance, including hashtags, links, photographs, and other material, to create a content calendar.
Thanks to Jonathan Merry, Bankless Times!
---
#15- Browse communities to share knowledge

Social media is a potent tool for me as a tech enthusiast and infosec specialist to share my knowledge, interact with others in my area, and market my own brand. I browse communities that are related to my niche and follow them to stay educated. There's always something brewing in the cybersecurity world – and social media is my way of staying up-to-date with all the bleeding-edge technology that is released every other day.
Thanks to Sunil Bhuyan, Techieinsider!
---
#16- To reach our objectives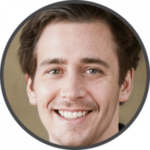 We use several tactics to maximize our presence on social media. We focus on building relationships with our followers, setting up engaging content that encourages user interaction, and using analytics tools to measure the success of our campaigns. Leveraging social media to reach our objectives also involves deeply understanding our target audience. We research their interests, behaviors, and demographics to create content that will resonate with them.
Thanks to Matt Wilson, Lift Your Game!
---
#17- To build brand loyalty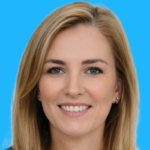 We use social media primarily with the goal of building brand loyalty. When run well, social media provides a unique platform for people to connect with a business directly through comments and DMs. This is an effective way to boost relationship-building, which is a key aspect of brand loyalty. So when it comes to your company's social media marketing campaigns, make sure to always include interacting with followers as a tactic.
Thanks to Maria Britton, Trade Show Labs!
---
#18- Improving brand positioning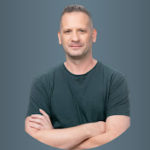 We use social media for a consistent digital presence by being active on social networks and frequently delivering useful content that our target audience uses. This helps us in interacting and even creates relationships with potential customers to improve our brand positioning. Undoubtedly, social media are excellent platforms for applying strategies that contribute to defining and reinforcing our company's positioning with
different audiences.
Thanks to Yoav Morder, Sonary!
---
#19- To drive traffic to the website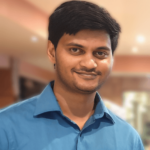 As an affiliate business owner, I use social media to promote and drive traffic to my website. In the mid-phase of my business growth, SEO is the major component of my traffic, but it takes time to see results with Google traffic. Social media helped to give an initial boost and get the word out about my online business. It helped in another way that it improved my search engine rankings by giving signals to Google that my website is relevant and real people are using it. In addition to the first push, social media still makes a good chunk of my traffic and revenue.
Thanks to Sumeet Kumar, MoneyFromSideHustle!
---
#20- For free advertisement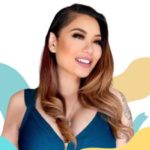 I use social media for my business as a great tool for free advertisement I can easily target any audience that can reach millions of people without paying for ads, just by curating and posting content! With the minimal time required, I spend only 1-2 hours a week creating content! The many different platforms from Facebook to LinkedIn caters to different aspects of the business and its personality allowing easy exposure without spending a dime. Social media is a great way to create brand awareness and build a community as you continue to grow and personally connect with your consumers.
Thanks to Kandy Robertson, Ikandyland llc!
---
#21- To increase conversion rates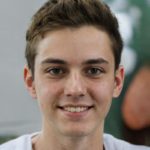 We use social media to increase conversion rates. For example, we make attractive thumbnails with a call to action and share them in large Facebook groups and on Instagram. The best thing about social media is that you can upload large visuals, which we often can't do on our website because it takes longer to load, and we certainly don't want to damage our loading speed, and our website's ranking would suffer as a result. In such a situation, social media helps us promote our business.
Thanks to Evan Skylar, Techi Device!
---
 #22- To build a business brand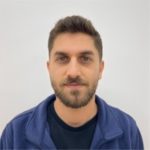 Social media is an essential platform for any business to grow. Just like you can use social media to build a personal brand, I tend to use it to build a business brand. The more followers I have, the more brand recognition I can have and the more revenue I can generate. However, using social media to promote my business relies on a strategy. I tend to manage the accounts, post content and interact based on a clear strategy that has clear goals, objectives, and timelines.
Thanks to İsmail Küden, Kuden Rugs!
---
#23- To build relationships with customers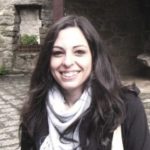 Showing that you care about your customers through social media should be a crucial part of your business communication. It's important for strengthening your brand image. Customer retention and loyalty go up when customers feel like the brand cares about their needs. We do it by creating a sense of community, asking for feedback, engaging, and offering exclusive deals and promotions.
Thanks to Athina Zisi, Energy Casino!
---
#24- Targeting micro-major influencers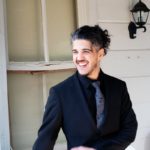 ReferMate runs on incentivized referrals. We aim to democratize the influencer marketing industry, by targeting a market of micro-major influencers, who utilize their social capital to make referrals to their followers through ReferMate. Social media has become a tool we use to attract customers and make exponential gains through word-of-mouth marketing via our customers' social media presence. We also utilize analytics to share with our partners so they are better able to engage with our market.
Thanks to Aktug Dogan, Refer Mate!
---
#25- To connect with potential customers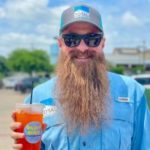 We are using social media to take our roofing business to new heights! With a strong presence on platforms like Facebook, Instagram, and LinkedIn, we are able to connect with potential customers and showcase our expertise in a whole new way. Not only can we share pictures of our work and testimonials from satisfied clients, but we can also share helpful tips and industry insights to demonstrate our knowledge and professionalism. By embracing social media, we are able to reach a wider audience.
Thanks to Eric Waller
---
#26- To drive traffic to our website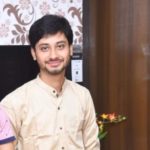 As the CMO of Byaj Book, I use social media to engage with our customers and build brand awareness for our debt management tool. We regularly post relevant and helpful content related to personal finance and debt management on platforms such as Twitter, Facebook, and LinkedIn. In addition, we use social media advertising to target specific audiences and drive traffic to our website and app. Overall, social media is an important part of our marketing strategy as it allows.
Thanks to Mukesh Sharma, Byaj Book!
---
#27- Make connections and reach out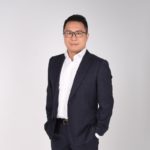 Besides promoting the content produced and services offered, we use social media for reaching out and making connections. I believe it is effectively better than email marketing in terms of getting a timely response. In my experience, when you identify a contact, find their profile, and send them a personal message, you get many more responses. Despite the fact that they cannot help you with the specific issue you approached them about, the ice has been broken, and maybe they can next time.
Thanks to Nick Yu, Beadnova!
---
#28- Focusing on achieving omnipresence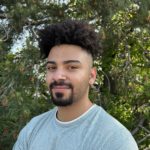 I use social media for my business by focusing on achieving omnipresence or being present and active across all relevant platforms. This helps to increase brand awareness and reach a wider audience. I also use social media for retargeting my customers through targeted ads and sharing useful content that provides value to my audience. In addition, I actively engage with potential clients and share relevant content to gain new customers.
Thanks to Aaron Jerez, Home Bar Select!
---
#29- To showcase the effectiveness of live video commerce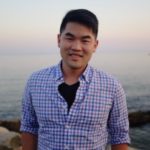 We use social media to showcase the effectiveness of live video commerce, and how we can enhance the shopping experiences of customers, and significantly boost the bottom line of the brands who use our white-label solution. Social media is a valuable platform for us to show how we can transform live selling into vibrant, interactive experiences. W effectively use social media to build trust, and authenticity as we show clips of brands using our intuitive video commerce platform.
Thanks to Andrew Chen, Videeo!
---
#30- To build trust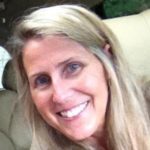 One of the challenges when working in custom apparel is the basic trust factor. There are a lot of companies making a lot of promises where customers can't be sure how their finished custom t-shirts and other customized garments might look. Our social media platforms are great for showcasing Bolt Printing's work, demonstrating that we can deliver on quality. Additionally, it gives us one more opportunity to inform customers about best practices, which not only demonstrates our expertise but also helps customers avoid mistakes.
Thanks to Lana Corsano, Bolt Printing!
---
How do you use social media for your business? Tell us in the comments below. Don't forget to join our #IamCEO Community.