Critics say SEO is on the verge of disappearance. This is partly due to the rapid changes being experienced such as the increase in voice search. Some will argue against this statement since more platforms such as social media are part of the optimization and their usage continues to rise.
We asked entrepreneurs, SEO managers, and business owners what their thoughts are on SEO and its future, and here are the responses.
#1- There will be a need to account for Generative AI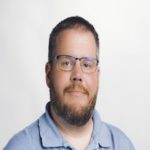 AI has become the business tool we all needed. For SEO, this means a couple of things. One, it means content creation has been streamlined, helping to increase the speed and volume at which content can be produced. And two, it now needs to be taken into account with respect to SERPs. As Google has launched the search generative experience on SERPs, these will now appear ahead of traditional results. This means optimizing for this experience and focusing more heavily on E-E-A-T is crucial for businesses to win in search
Thanks to Joe Karasin, Karasin PPC!
---
#2- If a search exists, SEO will live!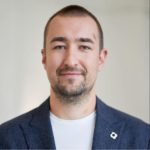 After the presentation of Google's new AI search, many specialists began to worry about the necessity of their profession. The tasks of the CEO will be slightly reformatted, and the company's CEO should adapt to the new realities in search engines. As long as search exists, SEO will live! For example, for "Allowed" topics, CEO will be less relevant and not the TOP-1 traffic source (but this is still the case). And SEO services will be relevant for topics where Google advertising is prohibited, and the only way to get traffic and scale your business is through SERPs.
Thanks to Victor Karpenko, SeoProfy!
---
#3- Voice search is on the rise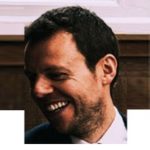 One key trend in SEO is the rise of voice search as people are increasingly using their voice to search for information on their smartphones and other devices. With this in mind, businesses need to make sure that their websites are optimized for mobile in order to rank well. This also ties in with the growing trend of artificial intelligence in SEO. AI can be used to assist with several tasks, such as keyword research and ideation. This, in turn, frees up businesses to focus on more strategic tasks in SEO.
Thanks to Ian McIntosh, Evolved Search!
---
#4- Original content creation will be the key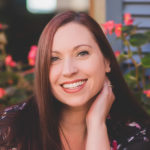 As search engines evolve, the best SEO practices that will withstand the test of time include original content creation, articles published about your company on high-traffic websites as well as website structure, organization, and updates to name a few. Search engines are becoming more sophisticated with the goal of ranking down websites that use manipulative tactics to rank higher. Good SEO takes time. There is no good quick fix that will last. In fact, quick fixes will inevitably hurt your ranking as search engines become more evolved and able to recognize manufactured methods
Thanks to Meredith Corning, Meredith Corning PR!
---
#5- SEO will evolve beyond traffic generation

SEO will evolve beyond traffic generation to creating highly personalized experiences. Future algorithms will prioritize user-focused metrics that measure the value users derive from content, not just how many users arrive at a site. We'll witness increased SEO integration with AI to enhance these processes. SEO will become more holistic, to deliver an integrated digital experience. The future of SEO in business isn't just about high-ranking keywords. It's about delivering your audience high-quality, truthful, and helpful content.
Thanks to Brady Kirkpatrick, GunMade.com!
---
#6- Will involve a smooth experience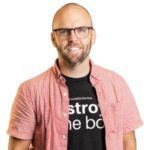 I've been able to play with the SGE in Google for the last week after joining Google Labs, and SEO is changing fast. The future of SEO will involve removing friction from getting information and providing individual search results (AI is helping with this). The reader's experience is going to be more critical than ever. People will get all basic information from AI, but they'll click on brands from the search results to connect on a deeper level. Optimizing for voice search will also play a major role moving forward.
Thanks to Brooks Conkle, Kea Marketing LLC!
---
#7- SEO will be more important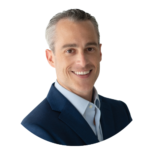 The future of SEO in business is bright. As the internet continues to grow and evolve, so too will the need for businesses to optimize their websites for search engines. In the future, SEO will be more important than ever for businesses of all sizes. Entrepreneurs and business owners who want to stay ahead of the curve in the future of SEO need to be aware of the trends of SEO and start planning accordingly. By doing so, they can ensure that their businesses are visible in search results and attract new customers.
Thanks to Justin Herring, YEAH! Local!
---
#8- More focused on hyperlocal content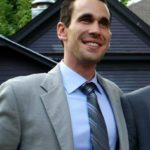 The future of SEO in business, I believe, would be more focused on Hyperlocal content. As more and more businesses get online and users search for relevant instant results, local availability in the specific geographical area becomes more important. Optimizing for local would mean researching your local area, analyzing and nurturing the needs of your local community, and using relevant location-specific keywords in your content that fulfill those needs.
Thanks to Brian David Crane, Spread Great Ideas, LLC!
---
#9- Social media will be recognized as an SEO component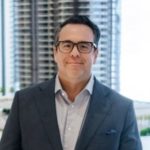 Social media is becoming more recognized as a substantial component of SEO. Even though social media does not affect a brand's SEO directly, maintaining a social media account with high-quality posts and posting consistently can motivate followers to visit the brand's website. Subsequently, this website will receive more traffic and engagement, boosting its SEO.
Thanks to George Fraguio, Vaster!
---
#10- A more symbiotic relationship between AI and SEO will develop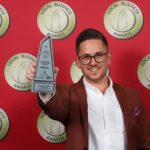 As we venture into the next stages of digital evolution, the role of SEO continues to be crucial for businesses in establishing their online presence and enhancing digital performance. While we're already witnessing artificial intelligence and machine learning's impact on SEO, I predict an even more symbiotic relationship in the future. This relationship will allow for more nuanced, personalized search results, enhancing user experience and facilitating better business targeting.
Thanks to Matthew Forzan, Yoghurt Digital!
---
#11- Businesses will adopt
SEO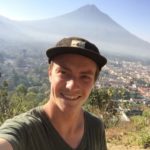 I think that the latest SEO trends and strategies have allowed businesses to stand out from their competition by getting more visibility online along with getting more visitors attracted to their websites. Since the competition is now high, businesses will adapt their SEO strategies to stay relevant and this means creating valuable and relevant content optimized for websites and mobile devices making sure their website is easy to use. Also, their marketing now is toward targeted customers where they will provide personalized search results which in turn increases relevant traffic.
Thanks to Brian Campbell, WaterFilterGuru.com!
---
#12- It will be an indispensable tool for businesses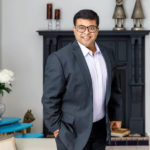 When I look ahead to the future, it's evident that SEO will continue to be an indispensable tool for businesses. With the ever-increasing reliance on digital platforms, staying ahead of the competition requires a solid SEO strategy. The future of SEO lies in adapting to technologies like voice search, artificial intelligence, and mobile optimization. By embracing these advancements and leveraging data-driven insights, businesses can unlock new opportunities, reach broader audiences, and establish themselves as industry leaders.
Thanks to Pulkit Agrawal, UR Digital!
---
#13- Advanced SEO over manual SEO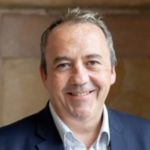 The methods in SEO are always changing as the algorithm is getting smarter. The fact is that people will always search on Google for something. According to Google, the layout of the search results will change soon and will be more A.I. driven. This will most likely negatively impact organic traffic and SEO. Today businesses need smart SEO because so many companies are investing in it. In the future only advanced SEO will prevail as less and less manual SEO work will have effect.
Thanks to Phil James, Hempwell!
---
#14- Not a luxury but a necessity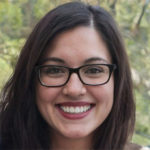 In today's market, Search Engine Optimization is no longer a luxury, it is a necessity for any business that depends on its online presence. Competition is intensifying, and being visible is key. With the rise of AI, tech-savvy businesses are now enhancing their online presence and will quickly outperform competitors. Neglecting SEO will likely result in a business fading into the background.
Thanks to Vanessa Garcia, Spanish Connect!
---
#15- AI will play a significant role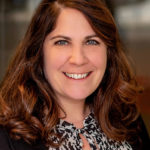 The future of SEO in business will be shaped by user experience focus. Websites with faster load times, mobile optimization, and advanced intuition will receive higher rankings in search results. Artificial intelligence (AI) and machine learning will play a significant role in search engine algorithms, requiring businesses to create high-quality, relevant content and leverage data-driven insights. Establishing expertise, authority, and trustworthiness will remain crucial for better search rankings alongside semantic search optimization.
Thanks to Amanda McCrea, Innovate Marketing!
---
#16- Sharper focus on user experience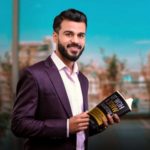 I believe the future of SEO in business is critical and will only grow in importance. As our world becomes increasingly digital, companies must prioritize their online visibility to remain competitive. SEO is no longer just a marketing strategy—it's a necessity for survival and growth. In the coming years, I expect a sharper focus on user experience, mobile-first indexing, AI and machine learning, and voice search optimization. Therefore, entrepreneurs and business owners should invest in strengthening their SEO strategies.
Thanks to Vikrant Shaurya, Authors On Mission!
---
#17- SEO with marketing strategies will flourish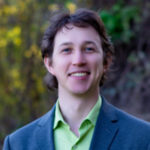 With the ever-advancing technological landscape, enterprises must bestow precedence upon user-centric interactions, optimizing for mobile devices, harnessing the potential of voice searches, and embracing the power of AI. Moreover, the fusion of SEO with other marketing stratagems such as social media outreach, collaborations with influential figures, and personalized targeting will sculpt the trajectory of triumphant digital enterprises, endowing them with the ability to flourish amidst a fiercely competitive online sphere.
Thanks to Dmitrii Kustov, RegexSeo!
---
#18- The game is changing with Generative AI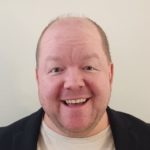 The future of SEO is set to be dramatically transformed by Google's integration of Generative AI into Search. This quantum leap is expected to put a premium on topical authority, requiring businesses to deeply immerse themselves in their niche. High-quality, experiential content will no longer be just an option, but an imperative. The game is changing, and those who can adeptly navigate this transformation, building a treasure trove of authoritative and enrapturing content, will be the undisputed champions of the SEO world.
Thanks to Steve Jaenke, Digimark!
---
#19- Bright
future

 

in

 online branding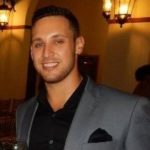 SEO has a bright future in online branding and company relevance because it helps businesses increase their online visibility and reach a wider audience. By optimizing their websites for search engines, businesses can appear higher in search results, which can lead to more traffic and potential customers. This is especially important in today's digital age. In addition, SEO is cost-effective and can provide long-term benefits, making it a valuable investment for businesses looking to establish a strong online presence.
Thanks to Daniel Osman, Balance!
---
#20- It will be essential for any
business

 

in

 

the

 digital age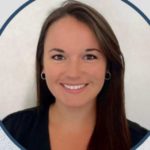 SEO, or Search Engine Optimization, is crucial for businesses because it helps improve their online visibility and drives traffic to their website. As more businesses move their operations online, competition for online visibility has become increasingly fierce, which makes it even more important for businesses to invest in SEO. In addition, search engines are constantly updating their algorithms, which means that businesses need to stay up-to-date with those changes in order to ensure that their website stays relevant and visible.
Thanks to Bridget Reed, The Word Counter!
---
#21- The future looks promising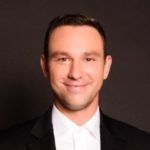 The future of SEO in business looks promising. With the rapid advancement of technology, businesses are heavily investing in online marketing and SEO to stay relevant in the market. SEO will become even more important over time as more businesses bring their services online. It is an effective way to increase website traffic and improve search engine rankings, which can ultimately lead to higher revenue. As algorithms become smarter, SEO will continue to evolve, requiring businesses to stay up-to-date with the latest trends to remain competitive.
Thanks to Jonathan Zacharias, GR0!
---
#22- SEO will continue to refine algorithms
From my personal experience, I have witnessed how SEO has transformed the way businesses attract and engage with their target audience. As search engines continue to refine their algorithms and prioritize user experience, SEO has become more holistic and multifaceted. It is no longer just about keyword optimization and link building; it now encompasses factors such as website speed, mobile responsiveness, content quality, and user engagement. Looking ahead, I foresee SEO becoming even more intertwined with other aspects of digital marketing.
Thanks to Mathew Coulton, Gentle Dog Trainers!
---
#23- SEO will bend to our wishes and drives traffic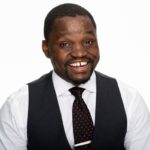 Our potential customers come to the internet to get information, be entertained, and buy stuff. If we position our sites to provide that which our customers are in need of, they will find our sites. When that happens, search engines will bend to your wishes and drive traffic to those sites that are creating for and relating to the audiences they seek to serve. Once you are relevant, other sites can't help but link back to you, then we come full circle to what the current SEO is described.
Thanks to Prosper Taruvinga, Live Long Digital!
---
#24- It will call for more creativity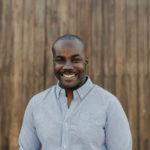 With Google and Bing integrating AI responses directly into search engines, businesses, especially those who rely on traffic from informational content, should brace for a 10-20% decline in organic traffic. To counteract this, it's imperative to offer captivating and unique products and content that position your business as the preferred source for AI-powered search engines. This means thinking outside the box, getting creative, and gathering original data. The bottom line: generic products and the content will get eaten alive by AI, and you'll lose significant traffic if you don't level up.
Thanks to Michael Ofei, Kind Mark!
---
#25- There will be need to keep up with technological advancements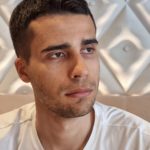 SEO's future lies in keeping up with technological advancements. Mobile optimization has become a crucial factor in ranking higher on search engine result pages (SERPs). With the rise of voice search and artificial intelligence (AI), businesses will need to optimize their websites for conversational queries and utilize schema markup to improve visibility. Furthermore, as social media continues to play an essential role in online marketing, integrating social signals into SEO strategies will be crucial for companies looking to stay competitive.
Thanks to Ilia Mundut, Hefty Berry!
---
Is SEO dead? Tell us your thoughts in the comments below. Don't forget to join our #IamCEO Community.