The evolution of leadership style has been profoundly influenced by the dynamic and enlightening journey of coaching. This process of self-discovery and development has not only enriched understanding of effective leadership but has also provided a toolkit of invaluable skills and perspectives. Reflecting on the transformative impact of coaching, it becomes clear that its influence has extended beyond mere techniques and strategies, touching the very core of how to approach, inspire, and guide those under leadership.
We asked entrepreneurs and business owners how has coaching affected their leadership style and here are some responses.
#1- Provides support and encouragement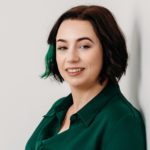 Over the last 6 years, I personally have worked with personal coaches who have helped me expand both my personal skills around my mental well-being and mindset but also with business coaches who have both championed my work, supported me when I found roadblocks in the way, and most recently encouraged and supported me to explore expansion and diversification of my business.
Thanks to Elizabeth Hickey, AFA Support Coordination!
---
#2- I can recognize individuality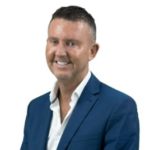 Coaching taught me how to ease off on the gas and helped me to understand that people learn at their own pace. It gave me the knowledge and impetus to dedicate myself to becoming the sort of leader that recognizes individuality, how valuable it is, and what it can, and does bring to the table, and learning how to nurture and encourage said individuality in others has made me a stronger, more confident and able leader that my employees know they can both depend on and can talk to about whatever it is that's on their minds.
Thanks to David Brewer, Protect Line!
---
#3- Has helped in several ways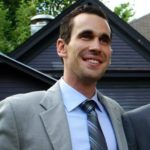 It has given me the ability to recognize the individual talents and strengths of others and inspire them to reach their full potential achieving peak performance. This significant subset of team building has helped me place the right human resources/talent where necessary, thus optimizing workflow processes and improving productivity. It has helped me better understand and relate to others, especially my team members, manage difficult conversations, and nurture a progressive mindset.
Thanks to Brian David Crane, Spread Great Ideas!
---
#4- I became more empathetic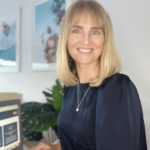 I remember being coached through my first 360 feedback and had the eye-opening insights that I was absolutely not coming across as intended to my teams and stakeholders. From that point on, the fundamental shift for me was that I became more empathetic and understanding of the needs of others and how to meet those needs in order to influence better performance and improved satisfaction, for all involved.
Thanks to Laura Thain, Optimise Talent Coaching!
---
#5- Formed a strategic vision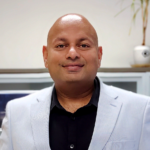 Coaching has been crucial in forming my strategic vision and customer-centric mindset throughout my 24-year journey of fostering business growth and providing cutting-edge client solutions. Through coaching, I have gained useful skills for inspiring and motivating my team and promoting an excellent culture at TechAhead. Utilizing cutting-edge tools and strategies has enabled me to successfully navigate the quickly evolving technology sector and maintain an advantage in the digital sphere.
Thanks to Vikas Kaushik, TechAhead!
---
#6- I can work collaboratively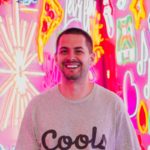 At Custom Neon, adopting a coaching leadership style has allowed me to work collaboratively with my team to identify their strengths and areas for development. I am fastidious about offering encouragement and praise, and actively encourage team cohesion, camaraderie, bonding, and ownership. This collaboration has definitely contributed to everyone's problem-solving skills and critical thinking.
Thanks to Jake Munday, Custom Neon!
---
#7- Helped me learn how to motivate my team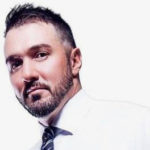 Coaching has influenced my leadership style as it has helped me to learn how to motivate my employees. I've learned the value of intrinsically motivating my team. Through coaching, I'm able to inspire and guide my employees in a way that not only enhances their skills but also nurtures their personal growth. By embracing a coaching approach, we've developed an environment where individuals feel valued, empowered, and driven to excel.
Thanks to Loren Howard, Prime Plus Mortgages!
---
#8- Allowed me to be friendly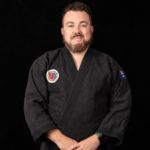 As a Martial Arts Instructor, I coach hundreds of people each week. Over the past 18yrs, I've probably coached over 5,000 people of all ages, genders, and ethnicities. The thing I've learned is that as a coach you have to ask questions to help people find either the right answer, or help them see the path they need to take to find it. Translating this to leadership has allowed me to be friendly, and draw the line when I need to.
Thanks to Tom Adam, curiousGrowth!
---
How has coaching affected your leadership style? Tell us in the comments below. Don't forget to join our #IamCEO Community.