Leadership is a multifaceted skill that plays a pivotal role in personal and professional success. It's a quality that can be cultivated and honed through various approaches, making the quest for the best way to learn leadership an intriguing journey. Whether you're a budding leader looking to enhance your abilities or an organization aiming to nurture leadership talent, the pursuit of effective leadership development strategies is a topic of perennial significance.
We asked entrepreneurs to reveal the best way to learn leadership and here are some responses.
#1- Practical learning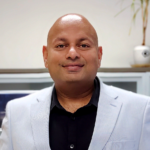 Entrepreneurs and business owners need to immerse themselves in real-world leadership settings, making crucial decisions and managing teams. Additionally, dedication to continual education enables leaders to hone their talents and keep up with market trends, whether through carefully selected workshops, thought-provoking books, or online courses. The influence of networking and mentoring is equally important.
Thanks to Vikas Kaushik, TechAhead!
---
#2- Start by observing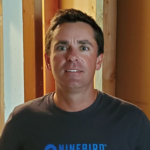 If you want to learn how to be a leader, the best way to start is by observing successful leaders and understanding their techniques. Take time to observe your current leadership team or even those of other businesses and organizations. Pay attention to how they interact with their employees, customers, and stakeholders. Notice what works for them and what doesn't.
Thanks to Mark Buskuhl, Ninebird Properties!
---
#3- Finding a role model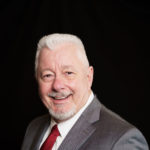 My preferred technique to learn leadership is to find a role model and follow their example. We gain valuable information by watching how they act, treat their subordinates, and respond to daily crises. Then by forming leadership habits of our own, we improve our leadership abilities. A leader is someone who does more than give orders. A leader builds trust, supports the people they work with, and prepares the leaders of tomorrow.
Thanks to Daniel Kilburn, Emergency Action Planning!
---
#4- Reading books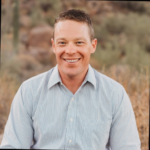 Studying books about being an effective leader, such as The Three Laws of Performance: Rewriting the Future of Your Organization and Your Life by Steve Zaffron and Dave Logan. Jumping in and where you can lead from experience, leading the group or team to a desired outcome. And finally, getting mentorship. Whether it's formal from a leadership coach or informal from a mentor who leads in a way that you would like to lead, it is learned like a martial art or any other skill. It is not a born trait.
Thanks to Corwin Smith, Culture to Cash!
---
#5- Behave like a leader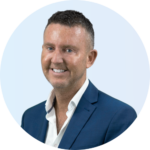 The only way to learn how to be an effective leader is by launching yourself headlong into the role and figuring it out as you go. Talk to the people you're managing about what you're doing right and what you're doing wrong, and then implement the former and abandon the latter to formulate your own effective, open, and efficient leadership style.
Thanks to David Brewer, Protect Line!
---
#6- Know your leadership style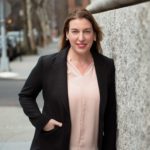 The more difficult dimension is what type of leader you want to "be". Here is where it gets more nuanced and internal work needs to be done. Learning about yourself first through understanding your values, motivators, communication and relationship-building styles and even your triggers is a good place to start. I see so many people who feel there's one type of leader, but each leader leads uniquely. So looking internally first is important.
Thanks to Katie Stricker, Sayge!
---
#7- Developing a growth mindset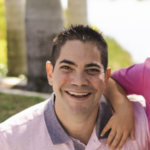 By committing yourself to lifelong learning and self-improvement, you will be able to develop your leadership skills much more easily. This means reading articles, books, and magazines, watching videos or listening to podcasts from industry experts, attending workshops and courses, joining online communities related to the topic of leadership and actively engaging in conversations with people who have experience in this area.
Thanks to Evan Tunis, Florida Healthcare Insurance!
---
#8- Consistent learning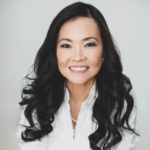 Start with a commitment to never stop learning, growing, and developing yourself as a person and a leader. That would prompt reading, listening to, and/or watching leaders you want to emulate. It's important to know your own style and preferences. This way, you can filter out leadership advice that may sound objectively good (think the latest leadership buzzwords) but would be unrealistic for you to embody. Then, the most critical step is to try it on.
Thanks to Alice Chan, WISE Executive Coaching and Consulting!
---
#9- Grab new opportunities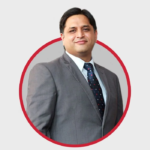 As the visionary leader of a marketing firm, I am constantly inspired to embrace new perspectives, seize opportunities, and surpass boundaries. This unique viewpoint has greatly aided me in my journey to becoming a great leader. In my humble view, life is an intricate masterpiece, and leaders possess extraordinary artistic prowess. There is no better teacher of leadership than life itself and the remarkable individuals who triumph over adversity, regardless of their origins.
Thanks to Avinash Chandra, Brandloom!
---
#10- Continous improvement and adaptability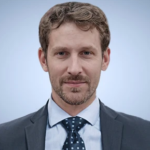 Think of leadership as a journey of continuous improvement. Just as a seasoned traveler learns from each destination, an effective leader learns from each experience. One actionable step to start is by embracing mentorship. Seek guidance from seasoned professionals, absorbing their wisdom and adapting it to your unique context. Furthermore, consider the power of adaptability. Like a ship adjusting its sails to navigate changing currents, a leader must be agile in responding to market shifts.
Thanks to Jon Morgan, VentureSmarter!
---
#11- Flexible to change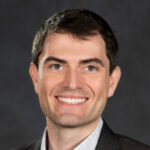 The best way to learn how to be a successful leader is to be open to both change and opportunity. Leaders who become stuck in the same rut don't seem to understand the value of new strategies that transform into positive outcomes, and they aren't ready to embrace new possibilities. Leadership is a never-ending learning experience, and the sooner this is realized, the more can be achieved every single day.
Thanks to Mike Wallace, Greenback Tax Services!
---
#12- Attending seminars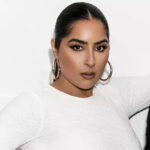 Seminars provide valuable insights from experienced leaders, offering real-world examples and practical strategies. Books authored by renowned leaders offer in-depth knowledge and diverse perspectives on leadership styles and techniques. Combining both approaches allows aspiring leaders to gain theoretical understanding and apply it to real-life situations, fostering a well-rounded and adaptable leadership skill set.
Thanks to Shideh Kaviani, Naked Wardrobe!
---
#13- Learning from others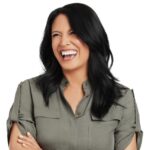 Over the years, I've had the opportunity to work under different managers, each with their unique approach. By closely observing their actions and decisions, I've been able to glean insights into what works well and what doesn't in terms of motivating and guiding a team. It's like a real-life crash course in leadership – learning from their successes and even their mistakes has been incredibly valuable in shaping my own leadership style.
Thanks to Stephanie Venn-Watson, Seraphina Therapeutics!
---
#14- Practicing leadership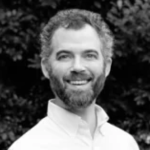 Engaging in real-world situations, taking on responsibilities, and navigating challenges firsthand allows individuals to develop essential leadership skills. This hands-on approach provides invaluable insights into decision-making, communication, team collaboration, and adaptability – all fundamental aspects of effective leadership. Combining experiential learning with self-awareness and continuous improvement helps aspiring leaders refine their abilities and thrive in a diverse professional setting
Thanks to Jack Carrere, Prokeep!
---
#15- Empowering teamwork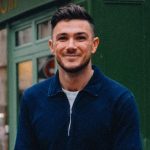 Leadership isn't just about learning the ins and outs of things. It's about taking on challenges and learning from them. It's about connecting with people from all walks of life. It's like walking through a maze in a foreign country. Like I learned languages to communicate honestly, I learned leadership to listen, empathize, and communicate. Authentic leadership isn't about having the answers. It's about empowering your people and creating a culture of growth.
Thanks to James Smith, Travel-Lingual!
---
#16-
Learn

 from Mentors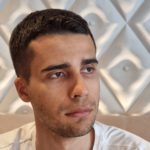 Identify and learn from experienced leaders who can serve as mentors or role models. Seek guidance and advice from them, observe their leadership style, and learn from their experiences. Embrace a growth mindset and view mistakes as opportunities for learning and improvement. Reflect on your leadership experiences, identify areas for growth, and make adjustments accordingly. Participate in conferences, seminars, and webinars focused on leadership.
Thanks to Ilia Mundut, HeftyBerry!
---
#17- Staying motivated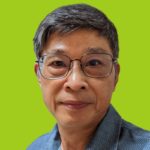 Creating ShipSage from scratch taught me that leadership is about envisioning a world others haven't seen yet and having the courage to pave a path toward it. It's about embracing every setback as a learning curve, every success as a stepping stone, and understanding that every team member, every partner, and every client has a lesson to impart. To truly learn leadership, one must be a perpetual student, with the world as your classroom.
Thanks to Ben Pu, ShipSage!
---
#18- Learning from feedback and failures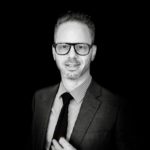 The best way to learn leadership is through a combination of experience, reflection, and mentorship. Engaging in real-world challenges provides the raw material for leadership development, while reflective practice helps in understanding the underlying dynamics and learning from successes and failures. Seeking guidance from seasoned mentors or executive coaches can accelerate this learning process by providing insights, feedback, and personalized strategies.
Thanks to Dan Auerbach, Dan Auerbach!
---
#19- Taking up responsibility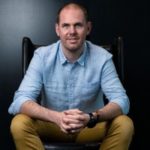 Leadership is an art, honed through the crucible of experience, nurtured with empathy, and refined through self-awareness. It demands a willingness to step into the unknown, to listen actively, and to grow from both triumphs and failures. Truly effective leaders understand that their role is not to command but to empower, to inspire not by authority but by example.
Thanks to Tristan Wright, Evolve to Grow!
---
#20- Embodying the principles of Ubuntu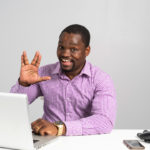 The best way to learn leadership is by embodying the principles of Ubuntu, an ancient African philosophy that emphasizes interconnectedness, empathy, and shared well-being. Learning leadership through the lens of Ubuntu involves recognizing the inherent value and potential in each individual, fostering a collaborative and inclusive environment, and prioritizing the needs of the collective over personal gain. By practicing active listening, showing compassion, and respecting diverse viewpoints, one can develop a leadership style that promotes unity and harmony within a team.
Thanks to Prosper M. Taruvinga, Livelong Digital!
---
What is the best way to learn leadership?

Tell us in the comments below. Don't forget to join our    #IamCEOCommunity.