Supply chain management is the backbone of modern business operations, and it's a field that every organization, big or small, must navigate. Whether you're a business owner, a supply chain professional, or simply interested in the intricacies of logistics, effectively managing the flow of goods and services from suppliers to customers is very crucial.
We asked entrepreneurs, and business owners how they dealt with supply chain management or issues and here are the responses.
#1- By securing flexible payment terms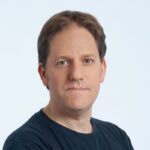 At 40Seas, we enable importers to secure flexible payment terms from global suppliers, while ensuring exporters get paid immediately upon shipment – this is our 'Order Now, Pay Later' model. As we continue to expand, one of the main challenges we face is accommodating the diverse needs of a global customer base. As part of our mission to transform global trade financing, we've developed a scalable, digital platform that serves the requirements of a wide variety of industry participants.
Thanks to Gil Shiff, 40seas!
---
#2- By having clear goals and expectations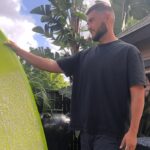 One of the things that I've found helpful is having clear goals and expectations for your supply chain. You need to know what you want from it, and how much flexibility there needs to be in order to achieve those goals. As well as setting goals, it's also important that you have a system in place for communicating with suppliers. I find that using email is a good way for me to keep track of what's going on—but it might not work for everyone!
Thanks to Mac Steer, Simify!
---
#3- By looking at the construction industry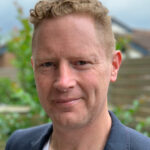 To understand the impact of limited procurement processes or supply chain management you just have to look at the construction industry. With a clear scope, supplier alignment, thorough reviews, clear agreed commitments, and continued communication everyone within the supply chain achieves the required outcomes.
Thanks to Toby Loft, Builtgrid!
---
#4- By having

a business model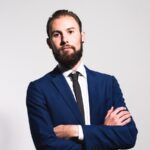 For a business plan to be implemented you need a business model and that includes your approach to how to go about it. I have quite recently dealt with supply chain in the company. There was a miscalculation and a wrong amount was put up on the website whereas the inventory did not have the products ordered. To deal with the issue, I called a team meeting to ensure which department failed to do its job. When the issue was identified, I called for immediate action to be taken which was to update the website and send an apology email to the customers for our customer service.
Thanks to Percy Grunwald!
---
#5- By having long-term relationships with suppliers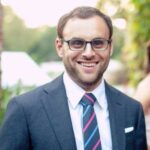 Managing a smooth and efficient supply chain has been a cornerstone of our e-commerce wholesale business's success. We've built strong, long-term relationships with suppliers, diversifying our domestic and international sources. Technology, such as advanced inventory systems and data analytics, has allowed us to optimize resources and make informed decisions. Despite recent global challenges, this approach has ensured a reliable and resilient supply chain and keeps us committed to delivering top-quality clothing to our customers.
Thanks to Jordan Adair, Shirt Max!
---
#6- By having data-driven decision-making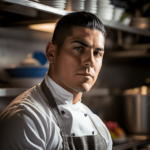 Contrary to common belief, supply chain challenges can be a catalyst for innovation and growth. We embraced disruptions as opportunities. When faced with delays, we fostered tighter collaborations with suppliers, enabling us to streamline processes and reduce lead times. Our commitment to data-driven decision-making also allowed us to anticipate bottlenecks and pivot swiftly. In this dynamic landscape, we learned that adaptability and agility are our greatest assets.
Thanks to Michael Bowlake, Bowlake Chinese!
---
#7- By switching to digital transformation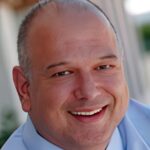 Digital transformation helped us overcome our supply chain management through digital transformation, but it is not as easy as it sounds. Adopting new technology does not mean switching to new IT software. Digital transformation needs you to redefine your entire business strategy, create a new business model, and maybe adjust your business culture, but it did help us solve our supply chain issues.
Thanks to Fred Winchar, Max Cash!
---
#8- By developing strategic sourcing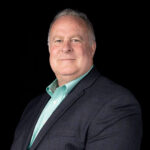 Our surgical approach to inventory planning has allowed us to effectively balance stock levels, proactively adapting to the faster and more efficient demand patterns. A cornerstone of our strategy is strategic sourcing, characterized by a commitment to working with multiple suppliers. This diversity has bolstered our resilience in times of disruption. A key element of our success lies in our keen market awareness and the ability to proactively build inventory, supported by the financial resources to invest when needed.
Thanks to Jim O'Neil, Batteries Plus!
---
#9- By sourcing local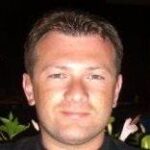 The importance of local sourcing became evident to us, especially in the commercial furniture industry where the core of our clientele is restaurants. While we still source materials globally, we've significantly expanded our collaborations with local craftsmen and suppliers. This strategic shift not only reduces transportation delays but also bolsters the local economy. Recognizing the unique requirements of our clients, most of our products are custom-made. However, to further cater to the immediate needs of our customers, we've introduced "Quick-Ship" items.
Thanks to Ed Rakosvsky, Superior Seating!
---
#10- By engaging through social media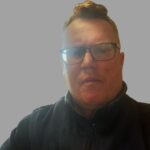 One noteworthy challenge I faced was when a popular type of stone suddenly became scarce due to disruptions in the quarrying process. Instead of just informing customers about the shortage, I engaged with them through social media, educating them on alternative options that were equally stunning. Besides easing their concerns, this also demonstrated my flexibility and, hopefully, expertise. In any case, I'm of the opinion that communication and transparency can always turn a potential crisis into an opportunity to strengthen customer relationships – you only need to give it a try.
Thanks to Nial Lynchehaun, Midland Stone!
---
How have you dealt with supply chain management or issues? Tell us in the comments below. Don't forget to join our #IamCEOCommunity.