In today's digital age, harnessing the power of social media is paramount for business success. With a global audience at your fingertips, leveraging platforms like Facebook, Instagram, Twitter, and LinkedIn has become essential for brand visibility and customer engagement. There are myriad ways to effectively utilize social media to promote and grow your business.
We asked entrepreneurs, and business owners how they use social media for business. Here are some responses.
---
#1- Boosting content for targeted reach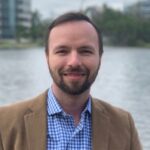 I have a dedicated budget solely for boosting high-performing content on platforms like Facebook and Instagram. We identify these posts based on organic engagement metrics and then boost them to reach a wider but highly targeted audience. Once identified, these posts are boosted to extend their reach to a more targeted audience, thereby amplifying their impact. This is not a haphazard tactic but a well-thought-out strategy that is in line with our broader marketing goals. The result is a more engaged audience and a more effective social media campaign.
Thanks to Marshal Davis,  Ascendly Marketing!
---
#2- For projecting my personality and philosophy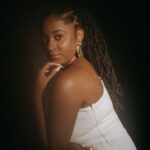 I use social media for my business by selling through social media and connecting. My leads learn my personality in my stories and my philosophy and movement inside of posts and reels. They do not get free education from me, as that stays mostly inside my coaching container, but they see my philosophy and what I stand for and they know if this aligns with them!
Thanks to Dielle Charon,  Dielle Charon Coaching!
---
#3- Establishing recognition and credibility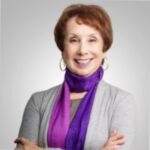 IMHO social media is best used for establishing recognition and credibility as long as you don't throw out drivel, falsehoods, and posts that scream you're a loser looking for a lead. I advise content that has value, humor, and honesty, and will stand behind that advice every day!
Thanks to Adrian Miller, Adrian Miller Sales Training!
---
#4- To build brands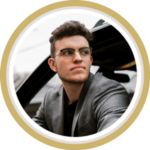 I started my company in 2016, and we grew it through social media marketing, Instagram specifically. We realized that what we were really good at was marketing and building brands on social media. I believe you should focus on growing your social media channels because that's what stays with you for the entire time you're running your business. We use social media now to cement ourselves as a brand, for outreach, marketing, advertising, and even pitching sometimes.
Thanks to Luke Lintz, High Key Agency!
---
#5- Sharing the journey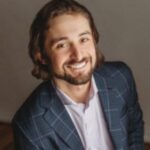 I first gained notoriety and recognition for my knowledge of real estate investing when I began sharing my own journey of purchasing homes and zoning them for Section 8 rentals on his YouTube channel. As I became inundated with requests from people who aspire to learn from me on how they could create their own real estate empires, build out portfolios, create long-lasting passive income, and 'be their own boss,' I took the leap into coaching and created my one-of-a-kind coaching program that hand-holds my clients through every step of the process.
Thanks to Rhett Wiseman, Wiseman Advising LLC!
---
#6- For recruiting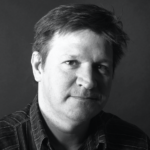 For me, the day always starts on LinkedIn. I can always be sure to see a post from someone I know, there's usually something that makes me laugh, and I check in on the news in my sector. Sure, we use the platform for recruiting, and it's a great way to generate leads, but for me, it's all about staying up to date, reading the latest opinion pieces, and taking part in webinars, when I get the time. I've been using LinkedIn since I started my business; it feels like my social media home!
Thanks to Garry West, Imagefix!
---
#7- Align content to niche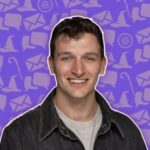 First, align your content to your niche. We were the first to mix objective cold email data with the reader's perspective on LinkedIn. Second, be consistent. I was able to quickly attribute revenue to my posting because of our self-service offering. It took 18 months before growth started to compound. Third, seek to help before you optimize for the algorithm. People come to social media to learn or be entertained. Fourth, the magic is in the comments. Thoughtfully respond, and comment on other's posts in your space. This will open your posts to their and their followers' feeds.
Thanks to Will Allred, Lavender!
---
#8- Showcase business offerings and skillsets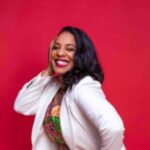 I utilize social media as a tool to showcase my various business offerings and skillsets like voiceover, on-camera hosting, and brand collaborations. It's also a fantastic way to engage daily and build community with fellow creatives across the media landscape. As new apps and tools go live, it's also a great way to review trends and see where and how my audience is connecting and meet them where they are. I shifted my mindset years ago on social always being a place to showcase my highlight reel and moved to a place where I could showcase my work.
Thanks to Vanessa James,  Vanessa James Media!
---
#9- To craft relevant ad messages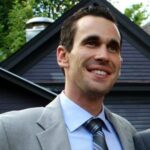 I use social media for my business to target hyper-specific audiences through social media ads who are interested in anti-phishing and digital security tools that can help them protect their privacy. With Facebook's ad targeting options, we are able to craft relevant messages that connect with different groups of potential customers based on their behaviors, interests, and demographics and pay according to the exact number of viewers we want to reach out to.
Thanks to Brian David Crane, Caller Smart Inc!
---
#10- Infuse our personality into videos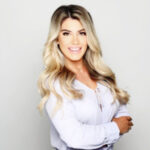 It's a great way to showcase our services and products, explaining how they can benefit our clients. But we also infuse our personality into these videos to stand out – after all, aesthetics and skincare should be enjoyable and relatable. It's about making our followers feel like they're part of a community that values self-care and confidence.
Thanks to Diane Howard, Esthetic Finesse!
---
#11- Regularly answer questions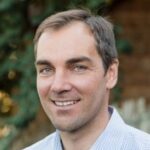 Our caregiver support platform is designed specifically to assist parents of children with disabilities and learning differences. The proverb goes, "It takes a village to raise a child." And we feel the same, which is why we are very active and reachable on our social channels. We're part of the disability community on Instagram, where we regularly answer questions. And we maintain a private community on Facebook, hosting frequent live chats. These are for Undivided members, as well as other parents raising kids with disabilities, to connect, share advice, and feel supported.
Thanks to Seth Besse, Undivided!
---
#12- Repost photos from satisfied customers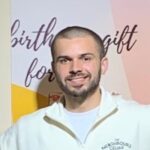 At The Neighbours Cellar, social media serves as a multi-purpose tool to engage with our community, showcase our unique products, and share the joy of personalized gifting. We use Instagram to display our customized wine labels and themed gift boxes, often reposting photos from satisfied customers to foster a sense of community and authenticity. Facebook, on the other hand, is ideal for sharing longer-form content, like customer testimonials and blog posts that offer gifting advice.
Thanks to James Emery, The Neighbours Cellar!
---
#13- Introducing innovations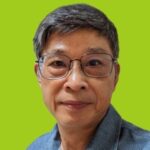 In the logistics realm, social media isn't just about brand visibility; it's a platform to demonstrate thought leadership and industry expertise. At ShipSage, we utilize social media to engage with our audience, sharing insights about the ever-evolving world of logistics and e-commerce. We share success stories, address common challenges, and introduce innovations, fostering a community where businesses can navigate their logistical concerns. Through platforms like LinkedIn and Twitter, we also gather feedback, ensuring our solutions continually align with our clients' needs. 
Thanks to Ben Pu, ShipSage!
---
#14- To create a highly polished and professional grid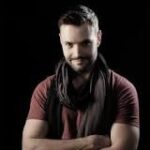 As a visual business, we value platforms such as Instagram to showcase our work. For us, Instagram allows us to promote our best work and create a highly polished and professional grid. To use it efficiently, we schedule regular updates from our past and current projects; promoting multiple frames from our films and behind-the-scenes imagery.
Thanks to Ryan Stone, Lambda Films!
---
#15- To support other local businesses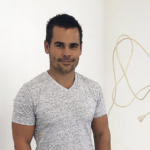 As an air conditioning installation business, we don't have many opportunities for glamourous and pretty shots! Yet, we still managed to build a decent social media profile (particularly Instagram) by connecting and supporting other businesses. If we do an air con installation for a dentist practice, we make sure, we thank – and tag – them! When we have our staff Christmas party at a nearby restaurant, we do the same! About 75% of them will comment and create conversation.
Thanks to Brad Gall, BG Electrical & Air Con!
---
How have you used social media for your business? Tell us in the comments below. Don't forget to join our #IamCEOCommunity.