The Blogosphere is here and it is not going anywhere. It's not just for people talking about what they're eating for lunch or their next celebrity crush. Blogging is big business for entrepreneurs and business owners. CEO Blog Nation recently launched a blogging community and we regularly blog for entrepreneurs and business owners and there are numerous reasons to blog. Rescue a CEO asked some businesses how they use blogging to help their business.
#1- Story selling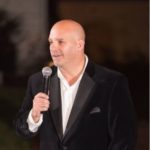 One of the most effective methods of selling is the art of story selling. A blog allows you an opportunity share your thoughts and ideas in a story form or otherwise. A blog serves as a great resource for prospects to know how you think. Personally I utilize my blog as a resource to teach new advisors who join my team.. In addition, when you write a blog it helps you become a better Communicator/ Speaker or sales person because you've taken the time to organize your message.
Thanks to Todd Burkhalter, Drive Planning!
---
#2- Several ways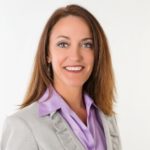 We use our blog for business in several ways. First and foremost, it's one of the easiest ways to get information out to our clients because we can publish a blog post and then share it with our clients via a broadcast email. Over the years our list of clients has grown, and we get tons of thank you emails form our clients for keeping the up to date on the latest with Medicare. We also use blog posts for content marketing, where we publish a post and share it to all of our social media over several months. We take that same material and repurpose it into video segments or Facebook live sessions. It's the best communication vehicle we have.
Thanks to Danielle Kunkle, Boomer Benefits!
---
#3- Help parents safely raise their kids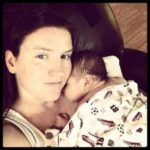 I use the blog as a way to help parents safely raise their kids on a plant based diet. It also get a lot of traffic from a facebook group of the same name that has over 27k members. I sell items and get paid to write articles for other websites, in addition to giving talks etc
Thanks to Janet Kearney, Vegan Pregnancy and Parenting!
---
#4- Prove that we are an authority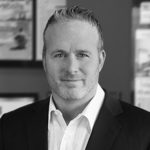 We use our blog in an effort to help prove that we are an authority in the digital marketing space. By constantly putting out helpful tips, case studies and walkthroughs we not only satisfy a need in the community but also bolster our reputation as being a go-to source for marketing  questions. We try our best to breakdown and provide solutions to real-world problems that everyday people trying to market their business run into. If we can help explain a difficult concept or problem to someone and ultimately help them win online then we feel as if our blog has served its purpose.
Thanks to Lance Bachmann, 1SEO Digital Agency!
---
#5-  Informational source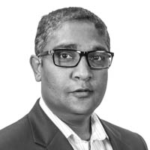 Our blog is purely an informational source that addresses topics within our niche. This makes it much easier to define who our readers are. We provide tons of information about web hosting, HIPAA requirements, cybersecurity, the Cloud, and much more. We have a team of writers who are constantly researching and staying up to date on new trends and relevant information that will be valuable to our audience. Our blog is our primary content marketing tool and it's dramatically increased our site traffic since its inception. While it does take time to find great writers that we trust, it certainly pays off in the long run.
Thanks to Adnan Raja, Atlantic.Net!
---
#6- Portray my brand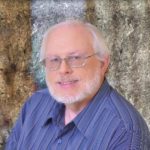 I've spent a lot of effort to create an excellent blog that accurately portrays my brand. This gives people a standard place on the web where they can find me, and learn about me, my products, services, and knowledge. I provide excellent, interesting content, to attract people, and my content is carefully targeted towards my audience. Because of this, a lot of them become qualified leads. I get several messages a day asking about me and my services, and some of those become income producing customers. Like any marketing and branding effort, it takes time and money, but the payoff can be big and the results lucrative.
Thanks Richard Lowe Jr, The Writing King!
---
#7- Educate my readers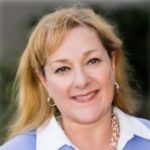 Blogs are great for educating your audience!: I use my blog to educate my readers. Sometimes the audience is those  seeking a new career, and I provide tips on the job search. Many times the audience is leaders and business owners and I provide guidance on effective leadership practices that get results and employee engagement. I get a lot of feedback that people have used my advice and got a job offer or improved the workplace!
Thanks to Lisa Barrington, Barrington Coaching!
---
#8- Several ways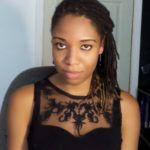 We use our four blogs to share stories, make lasting connections, educate our readers, and make sales. When you make strong connections with readers by taking them along for the ride, and sharing free tips, they are more likely to work with you when they have need of your services. By educating them on what you do (and don't do) you also create an almost ideal client who understands the scope of your work, and even your company culture and  values. Thanks to all this, 90% of our sales comes from our company blogs, and their accompanying social media pages.
Thanks to Alexis Chateau!
---
#9- Bring me closer to the key people I'm serving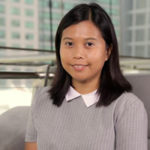 As a creative startup, I knew it will be a challenge to compete in an already mature "planner" market. The other challenge was how to build credibility on a planner that is based on brain science. Content Marketing have helped build the reputation I need before the launch and break down the barriers to entry. It was difficult to earn my customer's trust at first but it has well improved on the blog series I'm currently writing. Providing free content through blogs and exciting them with product sneak peaks have brought me closer to the key people I'm serving.
Thanks to Kar Villard, NEUROPLANNER!
---
#10- Give potential guests an idea of the type of experience they'll have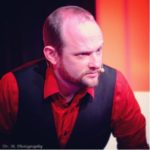 We use our blog to give our potential guests an idea of the type of experience they'll have in Gatlinburg and at Impossibilities. When you do a search for magician blogs you'll find most of them are specifically for magicians, they'll be reviewing magic tricks, complaining about annoying stuff other magicians do and in general, it's not very productive for themselves or the art of magic. Our goal is to promote our show by helping promote Gatlinburg, we do this mostly through videos and so far it seems to work!
Thanks to Erik Dobell, Impossibilities LLC!
---
#11- Promote business related content and share knowledge with my stakeholders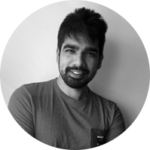 As an owner of an end-to-end marketing technology solutions agency, I take blogging very seriously. Through blogging, I not only promote content related to my business and services, but more importantly share knowledge with my stakeholders. I manage my agency's blog as well as the personal blog. While others may say that blogging is a daunting task for businesses especially those who spend most of their day in meetings and client calls if not traveling, I beg to disagree. I think blogging is for every and anyone. Through my blogs, I most importantly share the clients' success stories. So, this way other businesses can easily learn lessons and implement those ideas for their ventures. At the same time, I use my blog to translate the complex and technical things into easy and simply layman's language. I know that not everyone understands how search engine algorithm works or how Google Analytics can help improve the performance of the business and therefore, I make it easy for them to understand such difficult topics. I blog about FAQs along with insightful tips and tricks. And finally, I also like to include personal as well as agency's achievements in my blog posts.
Thanks to Jitesh Keswani, e intelligence!
---
#12- Two reasons
We're Today's Football Tips and we use blogs to drive engagement from our users, and to gain inbound SEO links to help improve our domain authority and organic rankings. Our marketplace is very busy with competitors, so we try to stand out by creating fresh, relevant and outstanding content that adds real value and entertainment to our growing user-base. Most of our competitors are creating very betting-focused content, but we're trying to go beyond that and create stuff that appeals more widely to our users.
Thanks to Henry Francis, Today's Football Tips!
---
#13- For people to find me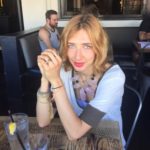 When I launched my website, I already had a book and some workshops under my belt. But, I needed people to find me. To trust me and to want to purchase the products I offered. A blog not only helps the obvious (SEO) but allows my future clients, in my case Pilates instructors, to find me! When they are searching for business advice, my blogs will lead them to me. But, more than they get to know a little more about me, my expertise and what I offer. The weekly blog is a way for us to connect in a non-sales-y way!
Thanks to Lesley Logan, Profitable Pilates!
---
#14-  Talk about a variety of topics
On our blog,we talk about a variety of topics including Style & Fashion, Lifestyle & Culture, Festival News, Music, and much more. We provide continuous coverage of music festivals leading up to the event, during the event, and after the event. We shed spotlights on individual musical artists while discussing recent albums, new singles, performances, and interviews. We also tie in festival fashion with some of our blog posts, which highlight a variety of the products that we sell on our online store. We've become an authority in the dance music world, so people come to our blog for news and information related to the industry. It is for this reason that our blog complements the products we sell in a way that doesn't come across as spammy  or unwarranted.
Thanks to Brandon Chopp, iHeartRaves!
---
How are you using your blog for your business? Tell us in the comments below.