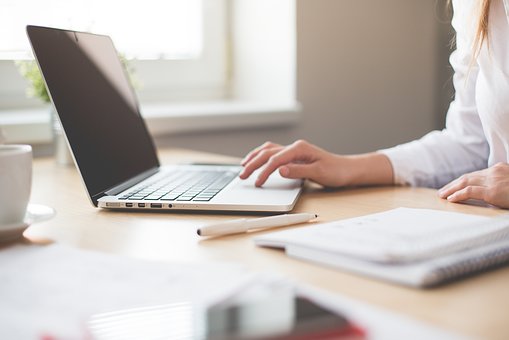 IT outsourcing has become one of the most prevalent business trends in western countries, more so in the past decade or so, as the shortage in local manpower experienced by these countries continues to rise. The rise in internet and innovations in technology has transformed the world of IT where businesses are not only able to hire remotely, but are also able to work on automated processes, thus leading to higher trade and faster growth. As these IT organizations and businesses turn into a more strategic institution, the need to form a strong partnership with outsourcing providers has been on the rise as well. So, let's take a quick look at some of the upcoming trends that is expected to have a stronghold in 2019…
We are all familiar with cloud computing and how data storage is possible without direct management by a user. While cloud computing takes care of data, cloud sourcing is the process in which a company or a business pays a third-party cloud service provider for the maintenance and support of their IT assets. So basically, rather than investing in any form of hardware, software, or hiring of an IT support staff, the company outsources such requirements through the cloud. Cloud platforms are not just a way for businesses to improve and elevate their business models, but it also gives them a better edge over their competitors. The shift towards cloud computing has been prevalent and is expected to grow further in the coming years. It is estimated that over $1 trillion in IT spending will be affected massively with the shift to cloud computing by 2020. However, with the rise of cloud sourcing, security threats have become a bigger concern, which is what we will be looking at in the next point.
Security risks have grown tremendously with the rise of internet and cloud technology. This poses a threat to not just important data, but also to various cyber security crimes and hacking attempts. In such cases, a business not just faces monetary loses, but also loses customer trust; one that took several years to build in the first place. According to a recent study conducted by Computer Economics, it was revealed that several businesses and organizations around the globe are resorting to outsourcing their IT and security requirements in order to boost their defenses. Additional features like one-time PIN and 2-factor authentication are also being implemented as security protocols. A General Data Protection Regulation (GDPR) was also set in motion in 2018 by the European Union as a set of guidelines to be followed by companies while handling sensitive customer data. The third-party agencies that violate the EU GDPR laws tend to face heavy fines from regulators, thus safeguarding the interests of companies. As a result, IT and security outsourcing is a good idea for small businesses who cannot afford in-house staff, while at the same time, they also get access to the best data security infrastructure that has stringent data leak policies in place.
Progressive Web Apps (PWA) is a web-based application that gives a user the experience of a mobile based application on a web browser. PWAs combine the features of web and native applications to give the user features like push notifications, automatic updates, connectivity independence, etc., all without having to install an application. PWAs can result in various benefits for a company like increase in sessions, lower bounce rate, more impressions, higher conversions—all of which lead to better business growth. With the rise of PWAs, the demand for web developers is bound to increase, thus having a positive impact on IT outsourcing as well—a trend that will set motion in 2019 and forward.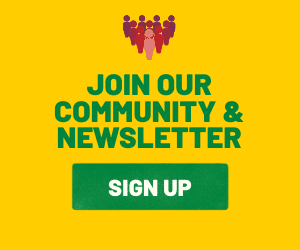 Automation and Artificial Intelligence
Automation has become the norm of business models worldwide. Internet of Things (IoT), artificial intelligence, and robotic process automation (RPA) has simplified various manual human tasks like analysis, calculations, report generation, etc. As a result of the ease in performing these tasks, automation of manual processes has become one of the top IT trends that is expected to grow further in the coming years. Industries and companies are now being powered by virtual agents, bots, and other automated processes, that is streamlining even the most mundane and routine of tasks, thus increasing the demand for professional data scientists, data analysts, and AI experts. And since these departments of the IT aren't necessarily a cheap affair, outsourcing is a good idea for small businesses who can reap the benefits of automation at much cheaper costs.
Since IT outsourcing has been on the rise for a while now, multiple vendors for varying businesses have also emerged at an alarming pace. While this sure does seem like a positive aspect, problem arises when the outsourcing vendor isn't as legit as one hopes for, or when a business chooses multiple vendors for different business requirements. The problem with the latter scenario is that when a business leans towards multiple vendors, a centralized process does not take place, thus leading to a cause of confusion within the team, and the business goal as a whole. Thus, it is always recommended that businesses take a look at various outsourcing companies and choose the one that offers multiple specialized services under one roof. And in the world of security threats, it is always better to build a strong trustable relationship with your outsourcing partner as opposed to diving for the cheapest available option.
To conclude, outsourcing is an important industry and one that is bound to grow further in the near future. So, as competition increases and new outsourcing companies emerge by the day, always be on the lookout for the latest trends in the industry so you not just invest in the necessary resources, but also keep a lookout for rogue outsourcing partners that can threaten the security of your online business. Remember, outsourcing can often give you the best value for your business, but if you fail to keep up with the trends and tweak your success formula accordingly, you will fail to achieve the end goal of your business—a steady growth!
Author Bio–
John Tie is working as a Digital Marketer and Content Strategist with Virtual Employee, 
virtual staffing company
, offering affordable and scalable remote staffing solutions for mainly Small and Medium Businesses (SMEs) around the world in over 150 domains. He is a versatile tech writer and loves exploring the latest technology trends, entrepreneur and startup column.