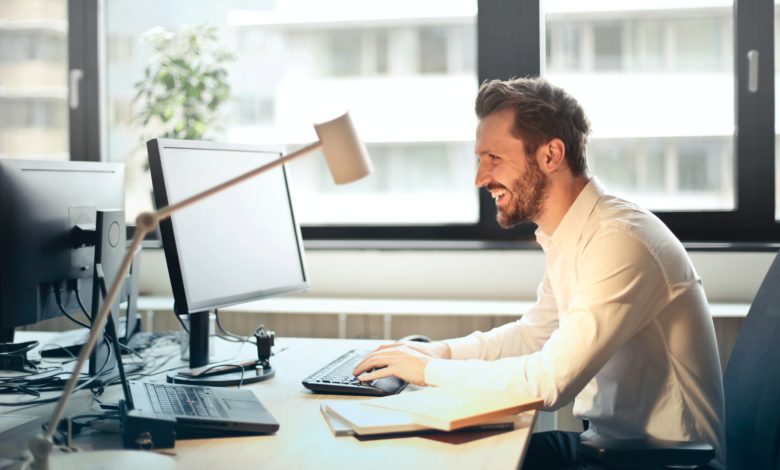 The impact of COVID-19 on business has changed companies forever, from the things they prioritize to where their core teams are based. Over the last year, your enterprise, along with most others, has likely ventured into remote teams, even if it hadn't done so before.
Many employees have discovered they much prefer this style of work, while lots of businesses have found it suits their mission better. If this is the case with your company, you're going to be managing remote teams and individual workers for a long time to come.
It's worth getting things right from the get-go, particularly regarding remote worker wellbeing. Whether they're joining you from a snazzy home office or an uncomfortable kitchen chair, employing mental health programs can empower your employees and ensure they're looked after.
Why Bother with Mental Health Programs?
Recently, there's been a huge growth in awareness regarding the impact of mental health. One in five adults in the US experience mental illness, with percentages being highest for those in marginalized groups. So, it's pretty likely that multiple people within your company are struggling with mental health at any one time.
Of course, business is largely about profits and tackling and solving challenges, but no business can succeed without its employees. Looking after them and valuing their wellbeing can not only massively benefit your workers but boost productivity, motivation, and community spirit within your company.
With that in mind, we've collated some simple yet effective programs to look after your remote teams.

1. Schedule Mental Health Questionnaires
As the virtual mental health programs you develop are aimed at supporting employees, it makes sense to track how they are and where their heads are at. Members of your support team can use this to identify who might need some extra help and gauge the wellbeing of your company as a whole.
If questionnaires aren't for you, host regular web meetings in smaller groups to discuss how your employees are doing, not just in terms of productivity. You may want to schedule one-on-ones with each member of your team too, to check on their wellbeing and suggest any resources or programs that would be useful to them.
2. Set Weekly Challenges
We all find working remotely monotonous at times. Spice things up by setting employees challenges to keep their creative juices flowing and build healthy competition between departments. This can improve teamwork and encourage improved fitness, innovation, and the exercising of brainpower.
Challenges should be fun and engaging, from finding the zaniest virtual background images to workout challenges or reading a certain amount of pages per week as a team. The point is to get people moving and thinking differently. This can be as competitive as you like, with leaderboards and prizes, or simply for a shoutout in the weekly newsletter.
3. Host Creative Coffee Breaks
It's not just the coffee that's a crucial part of coffee breaks but socialization too. For many, the workplace is their main source of social interaction, so remote working can get lonely. Research suggests socializing has many health benefits, including stronger immune systems, better mental health, and even a reduced risk of dementia.
Online coffee breaks give employees a virtual social space. Set up casual channels of communication or meetings around common interests to offer workers the chance to bond with each other. Plan activities and challenges into your coffee break times too, from unusual discussion questions to online escape rooms.
4. Build a Wellbeing Hub
There's still a long way to go regarding the awareness of mental health and the importance of wellbeing. Sometimes seeking information about maintaining your wellbeing or finding mental health help can be a challenge your employees just don't need.
Create an accessible online location to pool resources concerning mental health and wellbeing. Have folders for podcasts covering mental health topics, self-help books on wellbeing, as well as apps and websites offering mental health services. Include the link to this hub in regular employee update emails, so everyone knows where to find this handy information, whether for themselves or others.
5. Create a Benefits Budget
Everyone loves a perk, and working remotely shouldn't prevent employees from making the most of 'free fruit Friday' or 'movie Monday'. It might not seem essential to your company, but this can improve team morale, build community, and encourage extracurricular activities within your workforce.
Allocate a benefits budget to subsidize employee activities promoting the wellbeing of both mind and body. Set out clear guidelines of what activities can be subsidized by the budget and an easy process to reimburse employee costs.
Alternatively, look into subscription services for meditation apps, local gyms, or book club reads, and utilize these as benefits that are available to your employees.
6. Remind Employees to Take Holiday
When working remotely, the line between work and free time can get blurred. It's all too easy to do an extra few hours after the office has closed or to skip lunch to meet deadlines. It may not seem overly concerning, but overworking employees is one of the most effective ways to burn them out.
Prevent burnout and discontent by setting up reminders for employees to take paid holidays. Encourage having at least a day off every month or prompt employees to take a few days every six months. After all, if you systemize your business effectively, no employee should cause the company to collapse by taking some time off.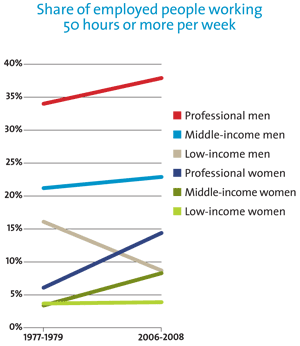 7. Send Out a Wellbeing Newsletter
It's inevitable that, eventually, members of your team will face mental health challenges. Whether working remotely or in the office, help should be accessible to them. Wellbeing hubs are great for this, but without constant reminders, employees can forget these exist or what sorts of things are included.
Publish your weekly wellbeing challenge, nutritious recipes to try, interviews with mental health professionals, links to helpful resources, and support directories in a wellbeing newsletter. This will give employees a weekly hit of inspiration about how to maintain good mental health.
Empower Your Remote Teams with Mental Health Programs
There's no time like the present to take care of your staff. While adapting to hybrid meetings and new modes of communication, don't forget to update and evaluate your mental health and wellbeing programs too. By treating your workers the best you can, you enable them to give their best in return. 
Author Bio: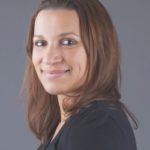 Severine Hierso is EMEA Senior Product Marketing Manager for RingCentral Office, the leader in cloud communications and video calling solutions, and is passionate about creating value, differentiation and messaging, ensuring a better experience for customers and partners.
She has gained extensive international Product Marketing, Market Research, Sales Enablement and Business development experience across SaaS, Telecommunications, Video Conferencing and Technology sectors within companies such as Sony, Cisco, Cogeco Peer 1 and Dimension Data/NTT.