Technology is transforming entrepreneurship with AI, blockchain, cloud computing, and IoT enabling streamlined operations and innovative products. Innovations and technological advancements are crucial in shaping the future of entrepreneurship. They allow entrepreneurs to reach new markets, access information, and collaborate globally. As technology evolves, new and emerging technologies will undoubtedly have a significant impact on the entrepreneurial landscape, creating new opportunities for businesses and individuals alike.
Here's what entrepreneurs think are the technologies that will have the biggest impact on entrepreneurship.
#1- Big data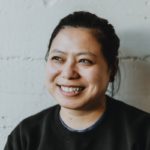 With the growing availability of data, entrepreneurs can now access valuable insights about their customers that help them make better-informed business decisions. Big data analytics tools enable entrepreneurs to gain a deeper understanding of their target market, allowing them to tailor their services or products to meet those needs more effectively. Additionally, big data can also be used for predictive analytics – enabling entrepreneurs to preemptively identify customer needs or preferences.
Thanks to Sinoun Chea, ShiftWeb!
---
#2- Blockchain technology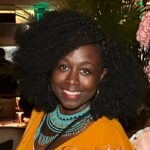 Blockchain technology is also set to have a major impact on entrepreneurship over the next few years. Blockchain is a digital ledger that allows for secure transactions between two parties without the need for third-party verification. This makes it perfect for use in industries such as business transactions, property ownership, and more. As blockchain technology continues to develop, it is likely that it will play an even bigger role in helping entrepreneurs achieve their goals.
Thanks to Febra Alexander, Doggy Bag Treat!
---
#3- Generative AI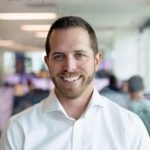 ChatGPT has taken the world by storm, and rightfully so. This type of generative AI that can create content out of nothing is nothing short of amazing. It's a new opportunity for entrepreneurs. These can be shortcuts to success. Generative AI can automate a lot of the creative processes in startups. There will be no need to hire an extensive workforce. Especially for marketing. With the help of AI, entrepreneurs can reduce their operational costs. They can also boost productivity and innovation with AI.
Thanks to Troy Shaffer, Blu Corporate Housing!
---
#4- Virtual Reality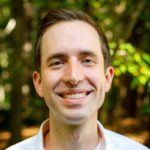 VR is a superb technology that can enhance entrepreneurship. Entrepreneurs can extend a ground-breaking shopping experience to their clients if they join forces with VR. The idea behind including VR in entrepreneurship is that people will be able to shop like never before. For example, if an entrepreneur has a clothing line, their customers can try on outfits without visiting the store. This will enhance shopping experiences. It'll put the focus on customer comfort. Hence, VR will have a huge impact on entrepreneurship.
Thanks to Ryan Cassidy, Triangle House Hunter!
---
#5- Conversation intelligence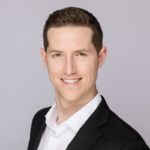 In the near future, conversational intelligence is set to transform entrepreneurship. This software enables entrepreneurs to boost sales success through valuable customer insight. If there's one thing that can ensure e-commerce success. It gathers and stores essential customer information. By doing so, customer preferences are taken into consideration. If any business plans long-term growth, it is crucial to use conversation data. It is a game-changing tool that can help brands earn loyalty.
Thanks to Matt Bigach, We Buy Houses For Cash!
---
#6- Mobile broadband technology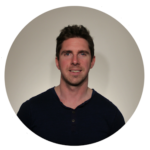 Mobile Broadband technology is likely to have the biggest impact on entrepreneurship. With nearly 3 billion people around the world now connected to mobile broadband, entrepreneurs can reach new markets, access information, and knowledge more quickly, and collaborate with others in different corners of the world. This technology is also making it easier for entrepreneurs to start businesses as they can access capital, resources, and customers easily online. It will also enable entrepreneurs to create more efficient and innovative services and products.
Thanks to Tom McSherry, Sections For Sale!
---
#7-  Cloud computing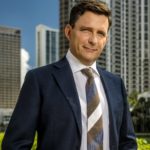 The greatest technology to impact entrepreneurship is cloud computing because of how it enables small businesses to utilize virtual assistants. Entrepreneurship isn't an easy endeavor, and historically it's often been made more difficult by a lack of access to adequate professional support. Small businesses can't always afford an employee, which means they have to handle everything themselves or pay high premiums to hire a contractor. Virtual assisting allows entrepreneurs to get help from skilled professionals.
Thanks to Marco Scanu, Visa Business Plans!
---
#8- Communication technology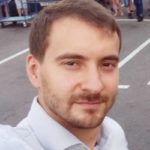 Entrepreneurs would benefit from any technology that enhances communication with their team and stakeholders in a quick and accurate manner. The owner of a firm must answer to everyone, including their employees, clients, investors, and other stakeholders. Effective and timely communication of important information is essential. So, products that assist in doing this, such as apps that help you compose efficient and concise emails or presentations and platforms that aid in worldwide communication, like Zoom, will produce transformative effects.
Thanks to Andrii Pominov, Digital Skills Blog!
---
#9- Augmented Reality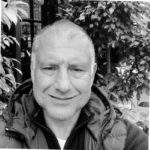 As a CEO, I am constantly evaluating how technology will affect my business both in the short and long term. With AR, customers can use their smartphones or other devices to see how products would look in their homes, try on clothes virtually, or even test drive a car without leaving their living room. As a result, AR could significantly enhance the customer experience and help us drive sales by making it easier for customers to
visualize our products in their own lives.
Thanks to David Cohen, Flower Station!
---
#10- 5G technology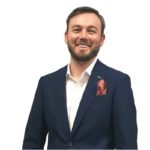 5G wireless connectivity is one of the most exciting technologies that I think will have a big effect on business. This technology promises internet speeds that are as fast as lightning, which can help businesses work more efficiently and give customers services that are faster and more responsive. This is especially true for businesses such as mine that run on a remote work model.
Thanks to Cody Jensen, Searchbloom!
---
#11- Ordering technology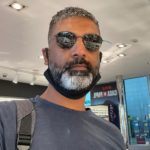 Web-based ordering systems and mobile apps have a major impact on entrepreneurship and will continue to do so in the future. Customers may place orders quickly online thanks to apps and online ordering platforms. After that, the client either picks up the order in person or arranges for home delivery. This type of technology enables contactless delivery and curbside pick-up during COVID-19, which is keeping tens of thousands of people safe and guaranteeing that they receive their purchases promptly.
Thanks to Jesol Umeria, Wide Fit Shoes!
---
#12- Privacy technology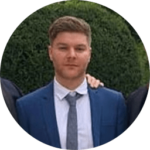 In my opinion, the most significant impact on entrepreneurship will come from technologies that modify the dynamic between businesses and their customers' data. Now, with the rise of social media and mobile internet connectivity, businesses have adopted technology that allows them more access to customer data. Yet, I anticipate a movement towards users seeking more personal privacy technology when the population of individuals who have grown up on the internet becomes the majority. The public will continue to put pressure on startups to open up their data to the public.
Thanks to Alex Constantinou, The Fitness Circle!
---
#13- AI-based VAs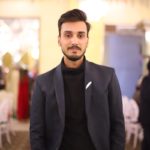 We used Siri, Alexa, and Google to control our Televisions, and lights, and to obtain basic information such as the weather. How long before we begin using our voices to control our email, calendars, and messaging while performing non-work-related activities? Small business owners may operate their companies while taking care of their children, exercising, or creating meals with the help of AI-powered virtual assistants (VAs). The trend of working from home is already shifting to working from anywhere, using voice and AI for input creates new possibilities for productivity and work-life balance.
Thanks to Abdul Saboor Khan, Our PCB!
---
#14- Cybersecurity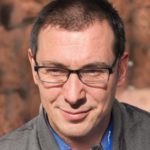 Cybercriminal activity has picked up, with almost every business working online and using multiple environments like the cloud. The lack of proper cybersecurity measures and awareness of cyber crimes have emboldened these malicious actors to create havoc and affect data privacy, causing tremendous financial and reputational loss. Therefore, a well-defined cybersecurity strategy is necessary to deal with the situation. This technology has the power to make the maximum impact on entrepreneurship.
Thanks to Jack Reynolds, TheGuaranteedLoans!
---
#15- Crowdfunding technology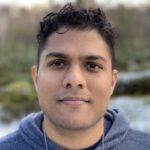 Funding for entrepreneurial ventures often relies on crowdfunding campaigns. The grant management tech now available, such as from Faster Capital makes this possible. This tech helps with matching entrepreneurs with specific crowdfunding websites that suit their ideas and the products they want to build. It also tracks the fundraising process and determines ROI. These platforms supply all the technical expertise and resources an entrepreneur needs. This helps new entrepreneurs get into the market faster.
Thanks to Nirav Sheth, Anatta!
---
#16- B2B entrepreneurship
Access to a variety of B2B platforms will have a major impact on entrepreneurship for the simple fact that it will make things even more competitive than they have been. Now, anyone has the tools to launch a business if they want to, which hasn't always been the case. Instead of going to work for a company and being an employee, people are using their experience to launch a company and become another competitor in the marketplace. There are a lot of contributing factors to this, but much of it is the ease of access we all have to B2B platforms where we can enter the industry.
Thanks to Sara Robertson, The Arbors Assisted Living!
---
#17- Chatbots: entrepreneurs' future ally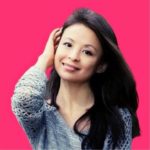 I believe that chatbot technology has the potential to be one of the most impactful breakthroughs for entrepreneurs in the coming years. By collecting customer data and utilizing automated conversations, these programs can improve customer service. This technology can make it easier for entrepreneurs to quickly resolve customer issues, allowing them more time to focus on other areas of business. Chatbots present the perfect ally for entrepreneurs looking to stay competitive.
Thanks to Grace He, teambuilding.com!
---
#18- Digital assistants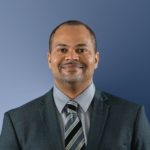 The advancements in technology are nothing short of a miracle. The ease they provide to entrepreneurs is something we are all blown away by. Let us talk about one such technology that has taken the world by storm. Digital assistant technology is on the rise. Entrepreneurs cannot function without this anymore. The question is, what is it? These are basically a combination of software programs that are capable of doing repetitive tasks. There is no doubt that digital assistants are lifesavers in today's world.
Thanks to Jeff Johnson, Simple Homebuyers!
---
#19- Hyper-accurate positioning technology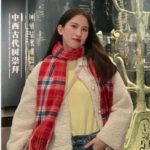 This is a great technology that aims to revolutionize various industries. It aims to streamline operations across the board. Entrepreneurs can take advantage of this technology in both their private and professional lives. This technology would help you locate documents around the office. Even if they were only a few millimeters or centimeters away. This type of technology would be used alongside digital robots for delivery purposes. It would completely redefine the shipping and logistics industries.
Thanks to Jessica Shee, iBoysoft!
---
#20- Machine learning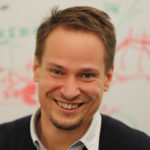 I believe that one technology that will have a strong impact on entrepreneurship
is machine learning. With the increasing sophistication of artificial intelligence and data analysis, businesses can automate decision-making in ways that were never before possible. This opens up a huge potential for new and existing entrepreneurs to leverage the power of machine learning to make more informed business decisions, enabling them to stay competitive and grow their businesses faster.
Thanks to Rafal Mlodzki, Passport Photo Online!
---
#21- SEO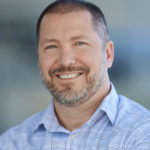 While it has blended into our everyday lives as effectively as anything, SEO has become a huge piece of technology that is impacting entrepreneurship. It allows us to get in front of our audiences, makes a name for ourselves as entrepreneurs (yes, every entrepreneur has their own Google page along with their businesses), and can give us the chance to compete with other bigger companies. It has impacted entrepreneurship in a major way in the past and will continue to do so in the near and distant future!
Thanks to Tim Woda, White Peak!
---
#22- Personal privacy technologies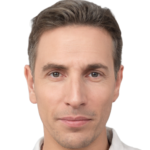 In my opinion, technologies that change the interaction between businesses and their consumers' data will have the greatest impact on entrepreneurship. In recent years, particularly with the rise of social media and mobile internet connectivity, businesses have leveraged technology that grants them more access to user information. When the population of people who have grown up with the internet becomes the majority, there will be a movement toward users requiring more personal privacy technology.
Thanks to Adam Wood, RevenueGeeks!
---
#23- Hosted services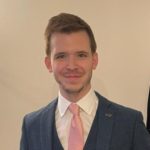 To store, manage, and process data, cloud computing makes use of remote servers located on the internet. This innovation allows startups to gain access to robust computing capabilities without bearing the financial burden of establishing a dedicated IT department or purchasing costly gear. Cloud computing is appealing to new and growing organizations because of its adaptability, scalability, and low cost.
Thanks to Jonathan Merry, Bankless Times!
---
#24- Drones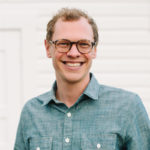 Drones, in my view, are the technology with the most potential to affect business. Unmanned aerial vehicles (or drones) are aircraft that can either fly (or dive) automatically with the help of a software or be controlled by humans from a distance. Drones have many potential uses, including rescue missions, surveillance, and even transportation. Companies are investing in drone technology to see how it might boost operational efficiency and provide access to new information.
Thanks to Gerrid Smith, Joy Organics!
---
#25- Internet of Things (IoT)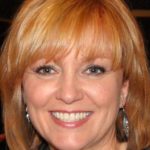 IoT refers to the growing network of connected devices that can communicate with each other and exchange data. This technology can help entrepreneurs create new products and services, optimize processes, and improve customer experiences. For example, IoT-enabled devices can collect real-time data on consumer behavior, which entrepreneurs can use to make more informed decisions. It can help businesses automate processes and reduce costs by enabling remote monitoring and control of equipment and systems.
Thanks to Charette Vauchan, Clairvoyance!
---
#26- Crowdfunding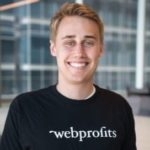 I anticipate that in the future, crowdfunding platforms and the technology that drives them will have a significant effect on the world of small companies. The requirements set by financial institutions are getting stricter. Smart business owners are learning that following an investor's lead might not be in their company's best interest. During the next five years, I expect crowdfunding will develop into a more mature practice. As a result, we won't see as many grassroots platforms and instead see ones with formal processes to identify and promote promising enterprises to attract investors.
Thanks to Mark Lindquist, Community Phone!
---
#27- The cloud and the digital infrastructure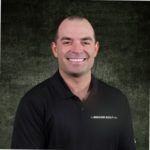 Amazon Web Services, Microsoft Azure, and Google Cloud Platform are just a few examples of the most popular cloud computing services, and their popularity is only growing. This is important because anyone may start a project from the comfort of their own home, thanks to the infrastructure provided by these services. More and more applications will be developed, and traditional firms will seek to have an online presence, as remote work becomes increasingly popular in the wake of recent world events.
Thanks to Rene Delgado, The Indoor Golf Shop!
---
#28- Creation of video content using AI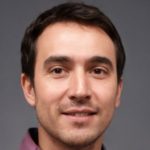 The most significant impact that AI will have on business is in the creation of video content. Video content is being actively promoted across social media platforms. As a result, businesses of all sizes and stages would be wise to incorporate video creation into their strategies for reaching out to potential clients and customers. This revolutionary new era of video production, development, and transmission relies heavily on cutting-edge technologies like deep learning, machine learning, and natural language processing.
Thanks to Jonathan Rogers, Credexel!
---
#29- Quantum computing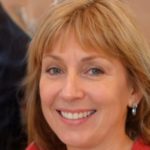 Quantum computing can have a significant impact on entrepreneurship by enabling businesses to solve complex problems, perform advanced simulations, and optimize processes that are currently infeasible with classical computing. For example, quantum computing can be used to optimize logistics networks, develop new materials and drugs, and improve cryptography. Quantum computing can also be used to improve machine learning algorithms and create new types of machine learning models.
Thanks to Emma Williams, HIGH5 Test!
---
#30- Nanotechnology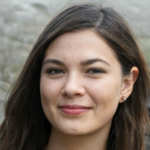 Nanotechnology can have a significant impact on entrepreneurship by enabling businesses to create new materials and products with unique properties, such as increased strength, flexibility, and conductivity. For example, nanotechnology can be used to create lightweight, high-strength materials for the aerospace and automotive industries, improve the efficiency of solar panels, and develop new types of sensors and actuators. Nanotechnology can also be used for medical applications, such as drug delivery and cancer treatment.
Thanks to Eleanor Patchen, Mugs Cafe!
---
What technologies will have the biggest impact on entrepreneurship?Tell us in the comments below. Don't forget to join our #IamCEO Community.