Newer technologies offer organizations opportunities such as increased efficiency, automation of tasks and expanded market reach. The internet of things (IoT) can enable real-time monitoring and control of operations, while blockchain can provide secure and transparent record-keeping. These technologies present significant opportunities for organizations to innovate, stay competitive, and deliver value to their stakeholders.
We asked entrepreneurs to share opportunities from newer technologies for their organizations, and here are the responses:
#1- Enhances consumer engagement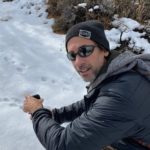 Opting for new technologies for business opens the door to a wide range of possibilities and opportunities for expanding your business. It helps you *enhance consumer engagement* and helps you with a wide range of data analytics issues. With the help of technologies such as AI, ML, or VR/AR, one can optimize their business by running various methods on the data and generating schemes and decisions based on which customer consumption may increase.
Thanks to Nick Musica, Cash For Your Junk Car!
---
#2- Automation of routine tasks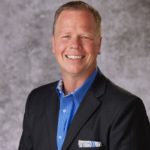 One area is the increasing use of artificial intelligence (AI) and machine learning (ML) in business operations. These technologies can help businesses automate routine tasks, reduce costs, and improve efficiency. For example, AI-powered chatbots can handle customer inquiries and support, freeing up staff to focus on higher-value tasks. With the increasing availability of big data, businesses can leverage analytics tools to gain insights into customer behavior, market trends, and other important metrics.
Thanks to Matt Bailey, Site Logic Marketing!
---
#3-  Staying competitive and better servive to customers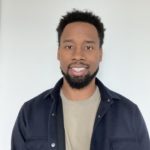 Newer technologies offer organizations opportunities to improve their operations and increase their efficiency. For e.g, cloud computing can help organizations reduce their IT costs and improve their scalability. AI and machine learning can help organizations automate their processes and make better decisions. The IoT can help organizations collect and analyze data from their products and services. By embracing these newer technologies, organizations can stay competitive and better serve their customers.
Thanks to Brenton Thomas, Twibi!
---
#4-  Set up office spaces within the Metaverse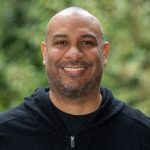 Using innovative VR and AR technology, businesses can set up office spaces within the Metaverse that offer a more realistic in-person experience while maintaining the freedom to work from anywhere in the world. VR goggles can help capture and transmit facial expressions and voices, while motion-capture gloves and similar technologies can share your body language and allow you to interact realistically. The office environment could keep more traditional while remaining 100% virtual.
Thanks to Ruben Gamez, Sign Well!
---
#5- Streamline processes and increase revenues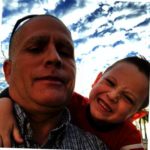 One major opportunity from newer technologies for organizations is the ability to leverage data and analytics to make better decisions and improve operational efficiency. By using data and analytics, organizations can gain valuable insights into customer behavior and preferences, identify patterns in customer behaviors, and predict future trends. With this knowledge, organizations can make informed decisions and can use data and analytics to reduce costs, streamline processes, and increase revenues.
Thanks to Danny Dorsey, Everlast Recovery Center!
---
#6- Revolutionize the e-commerce sector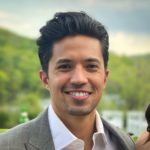 Through virtual reality, customers will be able to immerse themselves into a 3D representation of the product, allowing them to truly experience what it would be like to own and use the product. While VR is still in its early stages, the potential for retailers to create unique shopping experiences that are more engaging and enjoyable than the traditional online experience will be tremendous. This will give customers peace of mind when making their purchases and encourages them to make more informed decisions.
Thanks to Nick Rivadeneira, Racebuilds!
---
#7- Growth and development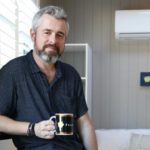 New technologies for businesses mean growth and development. The opportunities with technology like *blockchain and metaverse* offer more interactive ways for innovating the systems of doing business to effectively meet the end goal of a business. Platforms like metaverse will help in work connectivity and ease of doing work from anywhere in the world. Also, it means the gradual decline of internet marketing despite 5G. Now 5G is all about speed. It will make the speed ten times faster than 4g, which is much needed to operate things in the metaverse.
Thanks to Michael Doubinski, PennyGranny!
---
#8-  Build a proper communication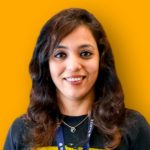 There are various customer communication software, several outreach software, remote communication tools, etc. These softwares are very important to any organization, to build proper communication, and to establish a connection with the client through proper professional email systems. While incorporating user-friendly technology is a crucial component of the answer, it is essential to remain committed to advancing the fundamentals of transportation planning and administration.
Thanks to Sarrah Pitaliya, Radixweb!
---
#9- Enhance efficiency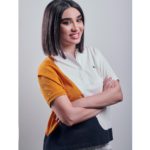 New technologies can help organizations streamline their processes, enhance efficiency, lower costs, and improve customer satisfaction. For example, Blockchain will help organizations improve their supply chain management, increase transparency, and reduce fraud. Metaverse and VR/AI can help organizations enhance customer experiences and increase brand awareness. IoT can help organizations gather real-time data, increase automation, and optimize resource usage.
Thanks to Maria Harutyunyan, Loopex Digital!
---
#10- Store data in a remote location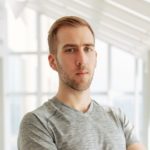 With newer technologies such as cloud computing and mobile apps, there are many ways for them to do this. Cloud computing provides a way for organizations to store their data in a remote location, which can be useful for storing large files or applications that need constant access but don't need to be stored on local servers. Mobile apps allow employees to access company information from anywhere they have an internet connection, which can be helpful if they are working from home or on the go.
Thanks to Chris Wainwright, Humi!
---
#11- Use of telemedicine for remote patient care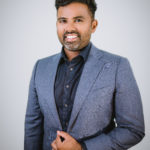 An opportunity for organizations from newer technologies in healthcare is the use of telemedicine for remote patient care. Telemedicine involves the use of digital technologies, such as video conferencing, remote monitoring, and mobile health apps, to provide remote medical care to patients. This technology has the potential to revolutionize the way healthcare is delivered, especially in rural or underserved areas where access to medical care is limited.
Thanks to Dr. Besty Jacob, True Eye!
---
#12- Natural Language Processing for legal research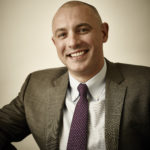 In legal or law firms, the use of natural language processing (NLP) for more efficient and accurate legal research is a great opportunity. Legal research involves analyzing large volumes of legal documents, including case law, statutes, and regulations. NLP can help to automate and streamline this process by analyzing and categorizing legal documents based on their content and meaning. NLP can also be used to analyze legal documents for sentiment analysis, such as identifying the tone of a court opinion or legal argument and preparing more effective legal strategies.
Thanks to Marcus Fernandez, KFB Law!
---
#13- Augmented Reality for customer engagement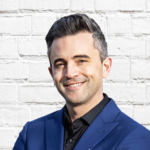 Organizations can leverage AR to create engaging and interactive product demonstrations, virtual showrooms, and other experiences that can help to increase customer engagement and sales. For example, a furniture retailer can use AR to create a virtual showroom that allows customers to see how different pieces of furniture would look in their homes. This can help to reduce the risk of returns and increase customer satisfaction. AR can also be used to create interactive product demonstrations, such as virtual tours of cars or appliances.
Thanks to Ryan Mckenzie, Tru Earth!
---
#14- Personalized marketing with AI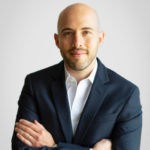 One unique opportunity for organizations from newer technologies is the use of artificial intelligence (AI) for personalized marketing. With the help of AI, organizations can collect and analyze massive amounts of data about their customer's behavior,  references, and interests. By using this data, they can create personalized marketing campaigns tailored to each customer's unique needs and preferences. This approach to marketing has the potential to greatly increase customer engagement and loyalty.
Thanks to Justin Thomas, Journey Engine!
---
#15- Cost-effective apps and software solutions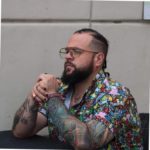 Low-code platforms are becoming popular among entrepreneurs as they offer an efficient and cost-effective way to develop applications and software solutions. With these platforms, they can easily create and deploy custom applications without the need for extensive coding skills helping them to experiment with new ideas, iterate on existing products, and respond to market changes faster than ever before. Additionally, it offers pre-built components, workflows, and integrations that reduce development time.
Thanks to Dante White, Oppuous!
---
#16- Assist in automating repetitive task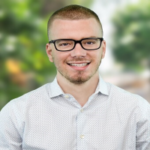 The integration of AI and robotics into various aspects of the organizational workflow can assist in automating repetitive and mundane tasks that were previously performed by humans, allowing employees to focus on more complex and value-added activities. This enhances faster and more accurate output, which in turn leads to higher customer satisfaction levels. AI and robotics are also valuable tools for data analysis and decision-making. These technologies can quickly process and analyze vast amounts of data, enabling organizations to identify patterns, trends, and insights.
Thanks to Thomas Niemczewski, Dream Chasers!
---
#17- Create customized and complex products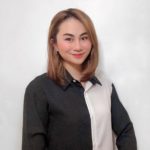 Newer technologies also offer opportunities for organizations to innovate and create new products and services. For instance, the use of 3D printing and other advanced manufacturing technologies can enable organizations to create customized and complex products, leading to new revenue streams and competitive differentiation. Similarly, the Internet of Things (IoT) can enable the creation of new products and services, such as smart home devices or connected cars, that offer enhanced functionality and
convenience for customers.
Thanks to Lorraine Thompson, Best Florist Review!
---
#18- Improve overall supply chain performance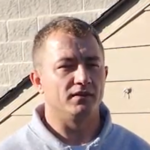 With blockchain technology, every transaction is recorded and stored in an immutable ledger, providing a transparent and tamper-proof view of the entire supply chain. This enables businesses to track products more efficiently, identify potential bottlenecks, and improve overall supply chain performance. Blockchain can also enhance supply chain security by enabling businesses to implement more robust identity and access management protocols. This can help prevent unauthorized access to critical supply chain data and reduce the risk of fraud or other malicious activities.
Thanks to Kamil Kowalski, Limak Way Remodeling!
---
#19- Analyzing data quickly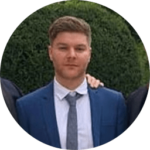 In fast going world we can easily access AI and machine learning are capable of analyzing data quickly and effectively. Also, it enhances the personalization of the customer data, assisting us in meeting the needs of our clients and giving them a more individualized experience with our service. Because of its effective service, we do not require a specialized marketing team, which results in unemployment. Manpower is decreased. Advertising and marketing were created with strong tools to do unique talents that draw the eye.
Thanks to Alex Constantinou, The Fitness Circle!
---
#20- BI is built right in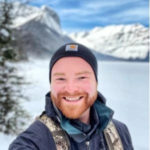 Intelligence for Business Applications that are Built In is where I see new technologies providing business opportunities. As part of their everyday training, executives should be kept abreast of any shifts in the market or difficulties clients may be having. Executives require forecasts enabled by integrated BI, which uses AI and big data to continuously provide them with pertinent business data to obtain the best-qualified signals before the
change itself.
Thanks to Dillon Morrison, Outlighter!
---
#21- Appified presentations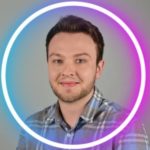 In my view, businesses can benefit from emerging technology by adopting multimedia displays with an app flavor. The majority of B2B transactions now take place online. For this reason, business development managers are rethinking the potential of online interactions. Sales materials that are too lengthy or too static will not succeed. To innovate the engagement experience, it is necessary to use new Appified presentations and content to add visual flair, tailored insights, and narrative pivots.
Thanks to Jamie Irwin, Tutor Cruncher!
---
#22- Accelerate the M&A approach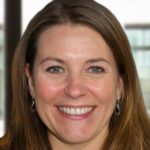 I believe that a proactive mergers and acquisitions strategy has the potential to yield very lucrative results for technology companies. The transaction market has slowed down as a result of macroeconomic headwinds and volatile financial conditions, which has improved chances for corporate purchasers who have robust balance sheets. Big, transformative acquisitions have the potential to propel tech companies into new markets or adjacent sectors. A company's portfolio could be strengthened with cutting-edge technologies like AI, etc.
Thanks to Gene Fitzgerald, Best Osmosis System!
---
#23- Support a hybrid working environment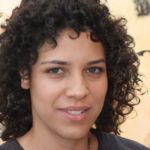 Technology creates a scenario for the optimization of the workforce to support a hybrid working environment. Living in the post-pandemic world means the business will have to come up with new methods for employees to do their work. Traditional businesses have to shift towards technological innovations to inculcate hybrid schedules in their processes. Technology is essential for making sure of the company's continuity and de-risking the supply chain.
Thanks to Isla Sibanda, Privacy Australia!
---
#24- Diverse opportunities to improve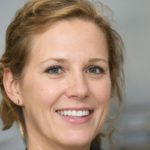 The most significant opportunity is to automate repetitive and routine tasks, enabling employees to focus on more strategic work. Cloud computing allows organizations to store and access data and applications from any location. IoT devices can be used to monitor inventory and equipment in real-time, minimizing waste and optimizing supply chain management. VR and AR technologies offer customers a more immersive experience. So, newer technologies present organizations with diverse opportunities.
Thanks to Susan Anderson, The Worthy Goods!
---
#25- Guarantee the security of our services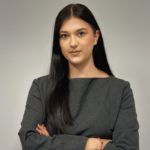 I think that integrating blockchain technology into our current systems could improve our solutions because it can provide safe, tamper-proof, and decentralized data storage and administration. I am looking into the potential in the fields of tracking and managing assets, digital identity verification, and enhancing security. It enables me to guarantee the security of our services, data, and consumer information. BT has the ability to lower transaction costs, expedite corporate procedures, and improve overall operations.
Thanks to Jessica Bane Thompson, Go Promotional!
---
#26- Improve learning experience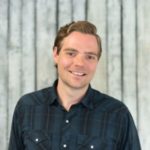 Technology can help improve the learning experience for students and employees alike. AI-driven eLearning platforms can be used to personalize learning paths for each student, based on their individual needs, goals, and interests. This allows learners to receive targeted, relevant instruction that is tailored to their unique objectives. AR/VR technologies offer a powerful way to engage learners and make complex topics easier to understand.
Thanks to Joel Comino, Next Modular!
---
#27-  Create new business models and revenue streams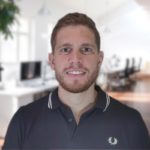 With advancements in artificial intelligence, machine learning, and automation, businesses can now automate routine tasks, streamline operations, and make data-driven decisions in real-time. These technologies can also help companies personalize customer experiences, improve supply chain management, and reduce costs through predictive maintenance. They can also create entirely new business models and revenue streams. For example, the rise of the gig economy and platform-based businesses have been made possible by newer technologies.
Thanks to Iu Ayala Portella, Gradient Insight!
---
#28- Greater reliability and stability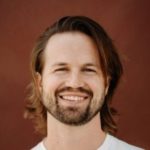 With 5G, users can enjoy lightning-fast download and upload speeds, enabling them to stream high-quality video content, participate in online gaming, and perform other data-intensive activities with ease. This also means that businesses can leverage the power of 5G to support advanced applications such as VR and AR, which require high-bandwidth and low-latency connections. It can also provide greater reliability and stability compared to previous generations of mobile networks
Thanks to Kyle Marquardt, Lori Wall Beds!
---
#29-Mitigate potential cyber threats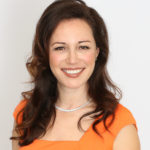 One of the key benefits of cybersecurity technologies is their ability to identify and mitigate potential cyber threats in real-time. This enables businesses to respond quickly to any security incidents, reducing the risk of data breaches and minimizing their impact. It can provide businesses with comprehensive threat intelligence and analysis, enabling them to identify potential vulnerabilities and take proactive measures to prevent security incidents.
Thanks to Raquel Baldelomar, Quaintise!
---
#30- Opportunity for content creation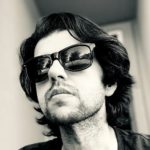 For small businesses that might not have the largest marketing budgets, this is a unique opportunity for content creation that they've never had before. Even if ChatGPT is used as a writing prompt, it saves a considerable amount of time coming up with new ideas for content for websites and social media posts. Small businesses can use ChatGPT to create an outline, then they can go back and create the content based on the outline. Most of the time spent creating content is coming up with ideas for what to write about.
Thanks to Daivat Dholakia, Essenvia!
---
 What are opportunities from newer technologies for organizations? Tell us in the comments below. Don't forget to join our #IamCEO Community.