Other
What You Should Know About the New LinkedIn Company Pages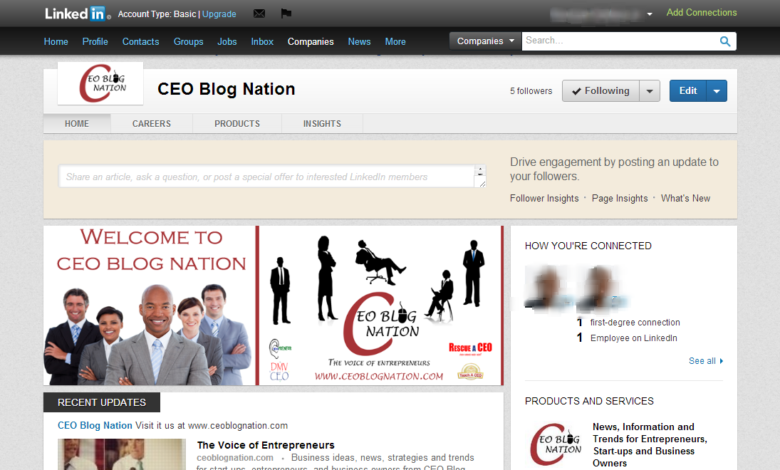 Over the past month, LinkedIn has begun to roll out new company pages for businesses. In order to make the changes to your LinkedIn Page, head over to your LinkedIn page and while you are signed in select edit to unlock the new changes. We have updated our Page, so head over to CEO Blog Nation's LinkedIn Page to see the changes as update.
Here's What You Should Know About the Changes:
Similar to the recent changes on Twitter, you can now upload a banner image. Images should be under 2MB in size, and will be cropped to fit a 646px X 220px space.
Company Profile: Your Company Profile is now on the first page.
Products & Services: Showcase your company's products and services.
Phone App: Company Pages is now available as a phone application on iPad, iPhone and Android.
Jobs: On your Company Page, you will now be able to post job listings for your business.
 Analytics: When you make status updates you will be able to see how many impressions you receive for each of your updates.
The News Feed: The News Feed allow you to make status updates to your page like Facebook. You also have options to feature particular updates or update to only select groups.
Check out more from LinkedIn on the new Company Pages.