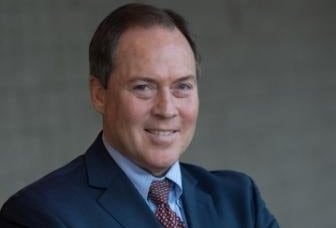 One of the best moves a company can make is to invest in its employees. Good insurance, good benefits, solid leadership, and little treats can make a huge difference to the morale of your team. Building a team you can take pride in means making sure they have exactly what they need in order to stay motivated. One of the best steps you can take to show your appreciation is making sure your breakroom reflects the value of your company and staff. A broken, depressing break room doesn't show much confidence from employers. For any company looking to give their business a morale boost then the break room is an ideal place to start. We had to chance to speak with Howard Chapman of Royal Cup, Inc. to find out more about how companies can bring a spark back to their break rooms.
Could you tell us a little about your business background?
I started my career in the 9th grade washing pizza pans for $1.00 an hour, so my job experience now spans 44 years. I worked my way through night school at Georgia State University while managing facilities and office services at the law firm of Jones, Bird & Howell. Little did I know that the firm would continue to grow and evolve, and I would end up spending 14 years at what became Alston & Bird, one of top law firms in Atlanta, Ga. I was fortunate that the job grew around me, and ultimately I become Director of Administrative Services—part of a dynamic leadership team. The firm continues to thrive today and became the first law firm to rise to number two on Fortune's Best Places to Work list. I craved an entrepreneurial environment, so in 1990, I joined a fast-growing start-up that was sold to Ikon a few years later. In 1992, I found a home at Royal Cup Coffee, first as a District Manager in Atlanta, and later as a Regional Manager. In 1998, I moved to Birmingham, Ala., and assumed responsibility for the Office Coffee Services Division at Royal Cup Coffee's corporate headquarters. I currently serve as President of the Office Beverage Division.
How should entrepreneurs and small business owners begin to invest in a functional breakroom for employees?
First and foremost, the focus should be on providing a place for employees to get away for a moment. Once they get there, there should be a number of healthy beverage and snack options that will help re-charge their batteries for the balance of the day. During a recent industry survey, one employee said, "Since the economic downturn we are working harder than ever with fewer employees, so I appreciate my breakroom experience and view it as a sort of 'mini-vacation.'" Smart CEOs should manage breakroom expenses just like any other benefit—on a per-person basis. Good office coffee service operators can work with their clients to manage the breakroom budget on a year-to-year basis, and track spending per person annually. Oftentimes, when things get tight financially, the breakroom budget is cut. In reality, this is precisely the time to be "loving on" your employees, not taking things away. Simply put, in tough times, little things mean a lot.
What are the breakroom essentials you believe every business should have?
The breakroom should look different than the rest of the workplace. Personally, I'm a fan of a cozy environment that is reminiscent of your local coffee shop. The old "water cooler conversation" reference is entirely accurate—the breakroom should be a place where team members can build deeper relationships and forge bonds that benefit the company's overall effectiveness. The basic essentials are high quality, sustainably-sourced coffee and tea products, along with condiments. Additionally, cold beverages such as sodas, juices, iced-teas, and water are a great added benefit. Innovative companies have recently added a whole range of emerging healthy snack options that have come to be expected by millennials. There are also several thriving companies that specialize in delivering fresh fruit into the workplace. Interestingly, micro-markets, which are simply unattended retail shops with electronic self-pay options, are exploding across corporate America. In the case of micro-markets, the employer doesn't have to foot the bill as long as there are more than 300 employees.
For environmentally friendly companies, where should they turn to find green solutions for a breakroom?
As mentioned earlier, millennials require authenticity and transparency from the brands they associate with. So, begin by choosing sustainably-sourced coffee and tea products that are Rainforest Alliance or Fair-Trade certified. Additionally, there are now a whole range of disposable products such as cups, plates, napkins and utensils that are either made from renewable content or can be recycled, or both.  Current lines of these products are quite affordable and perform well.
How greatly do you think poor breakroom standards impact company morale?
There is no doubt that companies who skimp are viewed differently by their employees. According to National Automatic Merchandiser Association (NAMA) surveys, office coffee consumers say that when interviewing with a prospective company, they believe the breakroom offering says something important about the company culture. High-tech firms figured out a long time ago that in order to compete for the best and brightest employees, they have to have generous benefits, including a well-stocked breakroom.
What is your advice for companies looking to bring a more-than-average touch of luxury to their breakrooms?
Assuming that they already provide a good range of products, including the latest in single-serve coffee, along with cold beverages and snacks, I would focus on décor. Keep things interesting by installing a chalkboard menu board, and rotate coffees of the month or other featured products so that things don't get stale. We recently renovated our own break room at Royal Cup headquarters, and decorated the walls with photographs of celebrities drinking coffee. This included fun shots of both Frankenstein and Alfred Hitchcock having their beverage of choice. In other words, don't be overly formal or afraid to have a little fun. Leather sofas and chairs or a variety of clusters seems to really bring employees together.