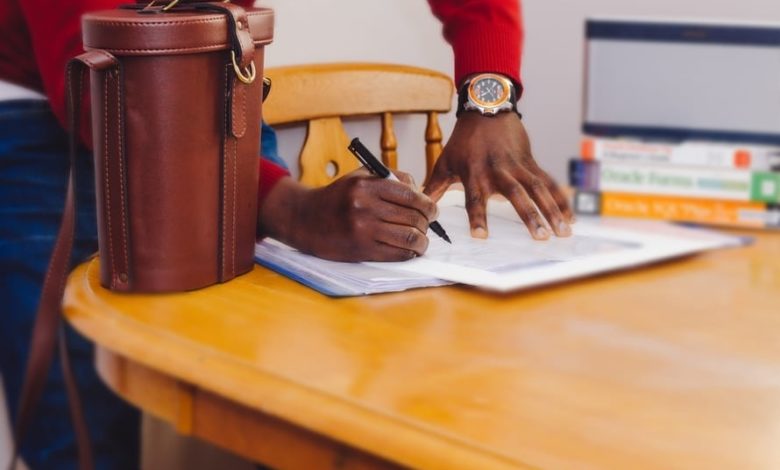 When you're first starting out as an entrepreneurs there is one trait shared by each and every businessperson on that path – budget. A budget dictates how your business will be run on the beginning, what promotions you will have, where your business will be located and in some cases what kind of products you will have. So without deep pockets, how exactly should you go about trying to create a solid marketing plan? Possibly the most important thing about your business is the image it reflects to the public. Your business marketing strategy brings customers through the doors, online and off, and creates the almighty buzz. To get some ideas for fitting branding methods on a budget we asked some entrepreneurs for their insight.
#1 – Care
This is literally the best marketing advice I can give to anyone. If you start to care about your users, your subscribers, you'll eventually start to learn more about them. And you can use this learning to leverage your product and service. For example, I personally write a welcome email to all my subscribers. It's not automated, I write all the emails, even after thousands of users. They really appreciate that someone is taking the time ask for how they should be called and what they are interested in. Actually caring is not only a marketing strategy. But also a life strategy.
Thanks to Gabor Papp, Shapr3D
---
#2 – Long-term Investment
Look at marketing as a long-term investment, not a short-term fix. You have to spend money to make money. Invest in tools that will help promote your business – and if necessary, hire someone to help you. Remember that marketing is about building relationships. You have to get to know a person before asking for their money. Also, don't underestimate the value of a solid email list. Email marketing is one of the most effective marketing tools out there, yet is often overlooked. And when all else fails, remind yourself that marketing is a marathon, not a sprint. Results don't happen overnight, so keep pushing!
Thanks to Michelle Vroom, Vroom Communications
---
#3 – AMA
One of my favorite marketing strategies for helping our restaurant stand out is conducting a Reddit AMA (Ask Me Anything). This is a fantastic way to put the brand directly in front of its target audience. It provides people from all over the world the chance to ask direct questions to an expert. This can create the perfect environment for high user engagement that is contextually relevant. The best part about it? It's fun! And it only takes about an hour of your time. We did a Reddit AMA a couple months ago where our culinary expert, Executive Chef Joel Bickford, was on hand to answer questions from everyone. The user engagement was phenomenal and we were able to get a ton of great exposure.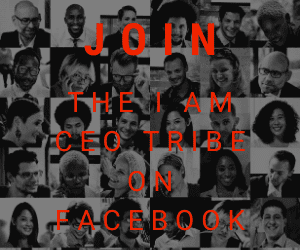 Thanks to Brandon Schroth, The Gantry Restaurant & Bar
---
#4 – Google Analytics
We are in the digital age where pretty much every business has a website. In order market effectively online, business owners need to utilize Google Analytics. It's needed so that you can incorporate a variety of strategies while being able to measure the results. Google Analytics makes it simple to find important details about the people who visit your site, informs you of your conversion rates, and even tells you the impact that your social media campaigns are having. It's critical in understanding a user's demographics, in addition to showing you how a user moves around through your site. For example, if you see that users keep landing on certain pages and are immediately bouncing away from them, you'd be able to adjust the content on that page in order to either keep them there longer, or funnel them to the next appropriate page.
Thanks to Marisa South, Vet & Pet Jobs
---
#5 – Google My Business
Google My Business is a really important tool that more local businesses should take advantage of. Local SEO is getting more competitive each and every day, especially with Google on the verge of implementing paid local ads. One of the main benefits is that It's free to use, and it gives local businesses a way to manage their online presence by verifying and updating important information. It's critical for helping customers find you easily. The best part? When optimized correctly, the page shows up above normal organic search results. Yet, I still see businesses that are missing their listing altogether. But for those that have invested the time into creating and maintaining a listing, it's critically important that a business' web presence reflects the information in that listing. By this I mean directories, citations, review sites and others should have consistent name, phone number, and address information listed. If your information is listed inaccurately on a variety of sites, Google will lose trust in your site, and your position in the Local Pack will fall. It's also important to make sure everything is filled in completely. Include a description of your business along with interlinking important keywords. But be careful to avoid keyword stuffing. Just don't overdo it. Another feature that many people miss out on is the ability to add photos of your business' exterior, interior, team members, logos, and more. The more complete and accurate your listing is, the better chance you have of showing up higher in the local pack. Bottom line: Invest the time into creating and maintaining a Google My Business listing as well as the supporting local elements, and you'll reap the benefits of higher placement and greater visibility for your brand.
Thanks to Brian Gill, Gillware Data Recovery
---
#6 – Context over Content
My best marketing tip is to understand context comes above content. The context of your audience matters much more than you think. A lot of people believe making a great piece of content is all that you need. WRONG. You need to frame the content in the frame of mind that your target audience is in: you need to understand their context. People are on FB for very different reasons than they are on youtube for. The same video posted on the two channels at the same time will have different results. Understand the context and frame of mind of your audience in each channel and you will have amazing success.
Thanks to Russab Ali, SMC Digital Marketing
---
#7 – Customer Time
It may sound time-consuming or inefficient but we've seen success by meeting with our current customers in person. The goal of any company is to find paying customers so once you do invest in them. Time is a finite resource and people are flattered when you're willing to spend it on them. Not only do you build trust by meeting them in person but you have an opportunity to receive feedback about their experience. And, most importantly, ask them to introduce you to other potential customers. A personal referral will always be more successful than a cold call, email, or advertisement. We successfully started our company in NYC with this method and are now repeating it in our newer markets.
Thanks to Carly Chamberlain, CaterCow
---
#8 – People Over Process
As a serial entrepreneur I kept making the same mistake again and again in my early days. I focused on tactics, strategy and process when I should have only concerned myself with people. There is no point in creating perfect standard operating documents, contracts, packaging or even getting to the top of Google, if people don't want to buy what you are selling. So we need to focus on customers more than anything else. After we have customers, then next most important thing that we need an industry network. Expert friends, peers and contacts in your new industry can save months or even years of time. You might be going down a path that they have already been down. There could be a fatal flaw in your business model that is obvious to an industry veteran.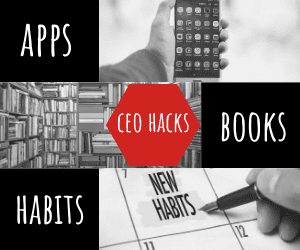 Thanks to Jason Lavis, Natural Resource Professionals Ltd
---
#9 – Hyper-local
Go Hyper-local, if you're starting out. Clearly define and limit your target market by demographic and most importantly by location. Pick an area with the largest population of your desired customer type and then get out and meet them. Do promotional and experiential marketing. It's cheap, you can get your brand in front of tens of thousands of people for $100, and it doesn't need to be naff. You're in control of how you present your brand on the day, and if your team are passionate and knowledgeable the boost to your brand, for the relatively low bucks will be huge. Follow it up with social and online to help the word of mouth spread.
Thanks to Alex Gale, Promotional Space
---
#10 – Building Community
Marketing when you're first starting out can be a difficult and confusing task, partly because there are so many avenues available. However, no matter what avenue you choose, the first thing you have to focus on, always, is building your community of faithful clients and fans. If you don't have this, there's a strong chance you'll fizzle away (and significantly complicate your life). A community consists of people who buy your product or service, people who support you, friends and family. One way to build your community is to give out free samples of your product or service and try to win fans that way. Another thing you can do is tell people to like you on social media once they've bought your product. If they've had a good experience, most of them will be happy to do it. Make sure to keep these people informed about your business and what your next moves are, such as whether you're going to have a sale or whether you're going to launch a social media channel.
Thanks to Jody Serrano, MainTool
---
#11 – Brand Positioning
My best marketing tip is to have a clear, definitive brand positioning. In order to achieve marketing's objective of creating maximum demand, you need more than great ads. You need a single strength that you own, that is meaningful and motivating to your target customer, in the context of that customer's other choices. When you have an ownable, meaningful strength like this it comes through in every single thing the customer experiences about what you are selling. When you marry a unique, actionable brand positioning with a clear strategy, you're doing Marketing with a Capital M. Your brand positioning is your North Star for all of your marketing efforts. When it's locked in, the result for your company is sustainable growth.
Thanks to Lindsay Pedersen, LCP Consulting LLC
---
#12 – Videos
Videos, specifically online playables are the future of marketing. Consumers are spending more time online and studies show that the amount of time spent on digital platforms is only going to increase in 2017. With integration of video playback into different social media platforms becoming necessary for apps to stay current video consumption is going to capture more views, shares, and engagement from users. YouTube is now the second largest search engine which shows that consumers are looking for information on products and brands through video playback. If marketers are looking to spend marketing dollars wisely they should look into boosting and advertising videos on Facebook. It currently costs $0.01 a view and with Facebook Live becoming a powerhouse Facebook is becoming a video first platform that should not be ignored.
Thanks to Elizabeth Giorgi, Mighteor
---
#13 – LinkedIn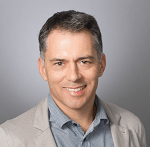 One of my favorite marketing tools is LinkedIn. It's a very powerful tool for generating business leads. Having a company page allows you to engage with your followers, share potential job opportunities, and be a trusted resource. This page can be another avenue to share any new products that you release. It's also a great way to provide links back to your website. Lastly, LinkedIn can help you differentiate yourself from your competitors, while also helping you check up on what your competition may be doing. Building a LinkedIn company page is a fantastic way to establish an online presence. It allows you to connect with potential customers by sharing industry related blog content, participating in Q&A sessions, or even displaying a call to action in your summary. As an added feature, LinkedIn provides you with analytics which give you the ability to measure just how effective your updates are. Another way to increase engagement is to make sure your employees are regularly posting industry related content on their personal accounts, which are connected to your company page. As mentioned earlier, providing industry related blog content on LinkedIn is an excellent strategy for gaining exposure from new audiences, while catering to your existing network. The goal is to provide shareable content. Something that your followers would be genuinely interested in seeing, and would consider sharing to their own followers. The result is exposure that increases exponentially, particularly when a piece of content goes viral. Another strategy is participating in Q&A sessions related to your industry. This is a powerful way to build stronger connections and put your industry expertise on display. The key is to make sure you're adding value to the conversation, and not just blatantly pitching your company or product. Lastly, it provides a direct channel for business owners to recruit potential employees. The ability to connect with job seekers directly is very valuable and can provide new connections from all over the world.
Thanks to Sean Hall, TekBoost 
---
#14 – Be Useful
When doing online marketing, people focus on obvious networks such as Facebook, Adwords, Twitter and so on but they tend to ignore smaller but highly targeted ones such as Quora, Reddit and small but niche-related forums. By being useful to the community, you can easily generate high quality traffic that is ready to buy from you or engage with your content without any cost except for the time spent.
Thanks to Ozgur Taskaya, BizarreTurkey
---
 #15 – Research Before Action
The success of marketing the services of my company lies in devote about 80% of my and the marketing team's time in research and only 20% in action. This way we make sure that the strategies are impeccable, and all we need to do after is follow our plans. If you're planning a new project and don't know what to do in the field of marketing, make sure to properly choose the channels to invest in. It's not rare for startups to fail because they invest in the wrong type of marketing and advertisement.
Thanks to Kate Windleton, Strong Move