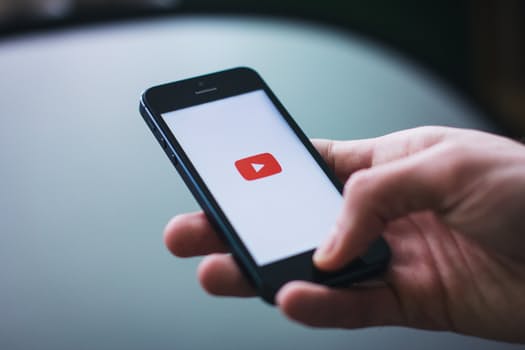 Taking advantage of social media as a business owner is an absolute must for reaching your audience. While logging on social media is the easy step, trying to build up an online strategy is harder than it sounds. Take the world of YouTube for example. The video site has grown from a few videos into the 3rd most visited site in the world. Did you know more than 5 billion videos are watched on a daily basis courtesy of the streaming platform? With so many eyes on YouTube it's foolish for entrepreneurs not to take advantage of the giant audience. We asked some entrepreneurs and business owners how they benefit from using YouTube.
#1 – Fresh Content
YouTube might not seem like the perfect platform for marketing every small business, but creating and sharing great video content can increase your reach and credibility. One thing that's important to remember is to keep the content coming. If you take a look at the most popular YouTube channels, they have consistently high volumes of content that is updated regularly. There are many ways to do this. For example, if you have a webinar, you can break it up into a series of videos, rather than just one very long video. If you happen to have any infographics for your business, you can repurpose those in a video format in which you break down the infographic for viewers. Another strategy is to create short tutorials or demonstrations of how your products are used.
Thanks to Chasen Nick, RAMS Home Loans
---
#2 – Share Your Story
There are two quick ways to leverage YouTube for your business. The first is to simply get your story out there and show the people behind the scenes. These can be informal interviews, simple Q&A with employees, testimonials from customers or capture how the kitchen works, what the developers do to solve clients' problems, or show an employee helping a customer in some manner. Think about what goes on in your business that can show you care, that you help, or maybe a side of things that people don't normally see. Another way to leverage YouTube is to combine customer pain points in your industry or that you hear about from your sales/customer service team. While Google has cut down on the number of video snippets that appear in the search results there are still opportunities to capture traffic from videos appearing in Google and that are hosted on YouTube (which is the 2nd largest Search Engine). When it comes to creating video content focus on the what, how, and why type of questions that will most likely trigger a video result in Google. These same types of questions will also likely be searched by users in YouTube and again give you an opportunity to get in front of a new audience.
Thanks to Dave Rohrer, NorthSide Metrics
---
#3 – Call to Action
If you're using YouTube for business, it's really important to include calls to action either in your video or in the description below. While you can include links in the desciption, you should also be thinking about the ways you want your viewers to respond before you've even posted the video. A call to action might include subscribing to your channel, leaving feedback, sharing the video on social networks, or any other action that you'd like to see. When done properly, this helps increase conversion rates and goal completion.
Thanks to Marisa South, Vet & Pet Jobs
---
#4 – Solidify Your Voice
We work closely with clients to not only develop their brand voice, but to also maximize outreach and impact. Utilizing YouTube by creating a personalized YouTube channel for your business is a great way to accomplish this. It allows the opportunity to solidify your brand's voice, with a more personal approach. But most importantly, you are able to communicate and even archive information that can be vital or entertaining for your audience. Consider sharing how to videos, product demos, or team member bios and interviews. Create teasers to sprinkle across your social platforms in order to drive people to your channel and ultimately back to your website; improving your google ranking.
Thanks to DeeAnn Sims, SPBX Social
---
#5 – Find Your Audience
In order to understand the best way to use YouTube for your particular business, it's important to understand your audience. This is the key to separating which kinds of content you'll promote across your other social channels like Facebook, Twitter, Instagram, etc. You'll also be able to better understand a match when you see one and focus your efforts where your viewers live and play. With that being said, the typical YouTube viewer is an older millennial ranging from 25 to 34. Specific demographics can be harder to come by, but the platform as a whole focuses primarily on viewing patterns and channel preferences for niche content. Use this to your advantage and find a way to connect personally with your customers. People want to buy from who they know and trust. YouTube really provides a fantastic medium for you to present yourself in a way that your audience feels like they know you. The best example I can think of is to create a video that introduces yourself and your business. It's a great time to talk about your qualifications, why you're in business, and how you got to this point. Viewers will appreciate honesty and sincerity.
Thanks to Brian Gill, Gillware Data Recovery
---
#6 – Show Expertise
You can use YouTube for business in three ways: to show your expertise, to market and advertise, and for customer service. Show your expertise by uploading work samples or by creating short videos with valuable tips of interest to your clients and prospects. Market and advertise for your company by setting up a YouTube channel to reflect your brand and engage with others. You can do this by putting together a creative video explaining your services or by creating demo reels to show your product in action. Most importantly, don't forget to display your company information in every video! Additionally, take customer service to a new level by creating how to videos that show solutions to common product or service problems. You could also show a work-in-progress project to a customer for review and approval, without the need for a face-to-face meeting or an in-person demo.
Thanks to John Luckenbaugh, Q'd Up Audio Services
---
#7 – Meeting Customer Terms
Here's something 90% of marketers don't realize: YouTube is the second largest search engine in the world and consumers are using the site to not only watch videos but learn about their favorite brands and companies through search terms. While creating regular content is key to improving search results, thinking about WHAT your consumers are looking for and creating video that meets those terms, is the single most important thing you can do on YouTube in 2017 to improve your engagement and generate new customer bases. If you aren't capitalizing on that and using YouTube strategically you're letting potential leads and customers slip away.
Thanks to Elizabeth Giorgi, Mighteor
---
#8 – Consistent Videos
As owner of a small online jewelry and craft brand, we know that our social channels are key to getting our message out there, and YouTube is absolutely central to this. As a rule of thumb, the 3 areas we focus on are: Consistency; keeping our video content on brand and use our video metrics to understand what our customers are interested in. Inspirational: using the video to encourage our audience into making the jewelry pieces themselves. Actionable: A strong call to action on what to do next, which is either subscribing for more or driving them to our website so they can get started on making their next piece! It is fair to say, YouTube continues to drive our business forward.
Thanks to John Leech, Beads Direct
---
#9 -Product Showcase
Amid the chaos of cat videos and obnoxious video reposters, YouTube is often overlooked in regard to the very thing that has made it famous: YouTube is the second largest search engine in the world (behind only its sister product, Google Search). As such, content that answers questions and provides information can be a goldmine for business leaders. A video that shows how your product works can be more effective than a static product description on your corporate website. If you offer a service, consider making informational videos about topics within your industry. Then, when people are actively seeking information, your relevant video content can bring your brand to the forefront.
Thanks to John Diffenderfer, Nashville Studio
---
#10 – Testimonials
YouTube is a great way to present customer testimonials for your business. While customers may appreciate you talking about your own product and showing them how it works, real customer testimonials speak volumes. It's easier for customers to identify with other customers. If you have a ton of happy customers, outreach to them and get their permission to take videos of them speaking about their positive buying experiences. It doesn't just have to be about your product either. It could be about great customer service or a positive interaction. The best way I've found is by asking in person, right there on the spot.. If the customer says yes, it's as easy as pulling out your smart phone and recording their comments. I believe this is a more realistic setting, and viewers will find it more believable than if it's filmed in a recording studio or formal setting.
Thanks to Dan Roberge, Maintenance Care