Keeping track of your numbers is an extremely important task in one's entrepreneurial journey. Entrepreneurs can have all the skills but if they fail to track and analyze what the numbers are trying to tell them, the company might not be able to perform at its optimum. Worse, it may run into losses. The key is to understand that every number is an indicator of the direction you're taking. It helps you understand your strengths and weaknesses.
If you are stuck with keeping track of your numbers, here are insightful responses from entrepreneurs explaining how they like to do it.
#1- By using a mix of tools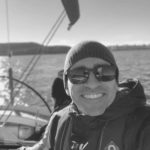 As a business owner, I keep a close eye on my numbers using a mix of tools. I use different reports to keep tabs on sales and I also regularly check our bookkeeping software. This software helps me see how our actual numbers stack up against our budget. It also lets me compare our current numbers with those from previous periods. This method makes sure I'm always aware of how our business is doing financially. It helps me make smart decisions based on what the numbers are telling me.
Thanks to Tim West, BestBoatingTips!
---
#2- By collecting data on spreadsheets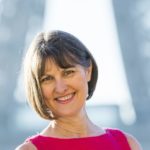 Retail is detail, so keeping track of my numbers is critical to running a data-driven business. Each month, I collate all the key metrics into a spreadsheet that graphs the results. It's so much easier to see trends, celebrate wins, and spot problems quickly when all the data is in one document. If I need to do a deeper dive, I go back to the source material including Woocommerce, Metorik, Klaviyo, Google Ads, Meta Business Suite, or Quickbooks.
Thanks to Sue McGary, French Affair!
---
#3- By using the right software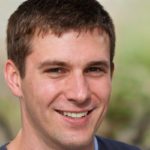 At Total Shape, we employ a combination of accounting software, financial analysis, data visualization tools, financial reviews and audits, and effective communication channels to keep track of our numbers. To enhance our tracking capabilities, we employ data visualization tools. These tools help us present our financial and operational data in a visually engaging manner. By utilizing these strategies and tools, we can maintain accurate financial records and gain insights into our business's performance.
Thanks to Isaac Robertson, Total Shape!
---
#4- By updating the financials daily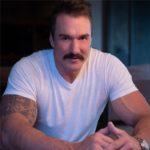 As a serial entrepreneur, I've learned that keeping track of your numbers is crucial for the success of your business. To ensure complete ownership, I make it a priority to update my financials daily and stick to a consistent schedule. It's like having a compass that guides me toward my financial goals. Whether it's using accounting software, hiring a dedicated bookkeeper, or setting up regular financial review meetings, entrepreneurs and business owners must find a system that works best for them.
Thanks to Loren Howard, Prime Plus Mortgages!
---
#5- By investigating the financial health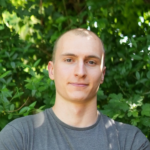 I have one day a month where I put the monthly costs and revenue into a spreadsheet to investigate the financial health of my company. This investigating process involves looking at where are most of the costs going, what are the biggest revenue sources, which of these biggest revenue sources are the best in terms of time/resource roi, etc. During daily activities, I also note down my expectations/predictions of these ROI numbers. This learning process really makes the business a lot better over time.
Thanks to Mats Claes, Generator Decision!
---
#6- By using Mixpanel

We use Mixpanel, to easily collect and store data from various sources in one place so that it's easier for us to analyze and make decisions based on the information gathered. It gives us real-time insights into our user's behavior with A/B testing capabilities, and segmentation tools for more detailed analysis of customer activity. We use Mixpanel to quickly identify trends or areas where we need to make improvements especially as our company continues to scale.
Thanks to Bernardo Castro, Bybrand!
---
#7- By tracking performance against targets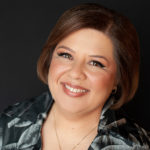 I'm a marketer, so, naturally, my favorite numbers relate to my marketing plan – which is an integral part of my overall business plan. I have mapped out my key metrics for each month, then I track my performance against my targets so I can see where I'm winning, where I need to tweak, and where I need to do more work. The information comes from a range of sources, including website and social analytics, email programs, invoices, etc, but I pull it all together in one place so I have a clear picture and can easily compare channel and activity results.
Thanks to Racquel Collard, SMB Marketing Solutions!
---
#8- By focusing beyond the core metrics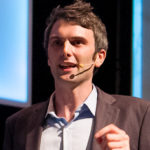 I schedule dedicated time on a weekly, monthly, and quarterly basis to review important indicators of our business performance. In these sessions, I not only focus on core metrics like sales and profitability but also consider factors such as customer reviews and satisfaction surveys, brand name mentions & search volume, and other factors. We set KPIs as a team, and the weekly/monthly, and quarterly reviews show how well we are tracking against those KPIs.

Thanks to Tom White, Discount Lighting!
---
#9- By breaking things down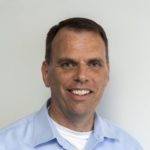 Don't track too many numbers. Split your tracking into weekly, quarterly, and yearly numbers. It takes five minutes to review the numbers every week. Apply consistency to your efforts for success. By doing this, the weekly numbers feed into the quarterly numbers and the quarterly numbers feed into the yearly numbers. This way I am breaking down big things into smaller things that are easier to manage. Additionally, numbers help you tell you when you are not doing well. The numbers won't change that, it's up to you to make the change to improve the numbers.
Thanks to Murray Smith, Grip 6 Pty. Ltd!
---
#10- By using Posthog and Retool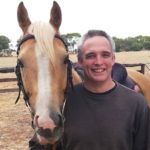 For website traffic I use Posthog. Posthog comes with a nice default dashboard as well as user recording – so you can see how a user is using your website in a short video. The other tool I use is Retool. Retool is a dashboard creation website that allows you to link not only your own data but also with other services like Stripe. In Retool I end up with a dashboard showing my user numbers, join rates, and activity rates, as well as various information from Stripe like the all-powerful MRR.
Thanks to Andy Ide, Comprehensive Horse Husbandry!
---
#11- By regularly checking the marketing basis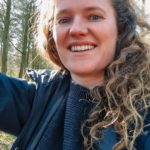 Every Monday morning I sit down to check my marketing basics. How well did my social media posts work for my personal branding account, how much engagement, and how many views, per type of content?  To me that means checking if I spread my content across 4 categories:  One, my clients can recognize themselves. Two, tips and tricks. Three, creating trust. Four, personal content. I also check the numbers of my ads: cost per lead, click-through rate, and costs per click. Excel and Notions are my go-to tools for this.
Thanks to Cornelia van Kranenburg, Eager Minds Academy!
---
#12- By tracking the cash flow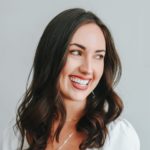 I keep track of my numbers in two different ways. One, I utilize Quickbooks for my bookkeeping and tax purposes. But the biggest key is a Google Sheet where I track all monthly expenses such as office, staff, software, advertising, learning and development, and more. In the same sheet, I also follow all cash flow. This sheet houses my expected cash flow and actual cash flow per offer and is broken down. At the end of the sheet, we see a net cash flow, opening balance, and closing balance.
Thanks to Haley Slade, Slade Copy House!
---
#13- By using a Power BI dashboard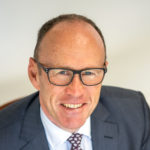 Typically it's your financials, but it's also your CRM, or cost or project management software because that's where most leading indicators are revealed. We implement Microsoft BI Dashboards for small and medium businesses. Struggling businesses waste time and money exporting their data to Excel and manipulating it to get the answers they are searching for. A Power BI Dashboard allows them to access information that is meaningful to them immediately.
Thanks to Jon Sutton, Sutton I.T. Management!
---
#14- By keeping an eye on the drivers of the business.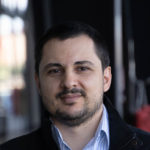 I know my fixed costs are consistent, so I keep an eye on the two main other drivers of the business p&l revenue on a daily, weekly and monthly, and annual basis as well as advertising expenses the main other variable. With these in mind, I can trigger various elements of the online business to maintain profitability.
Thanks to Daniel, Parking Made Easy!
.
---
#15- By manually completing a stocktake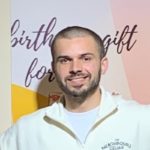 We export all of our orders from Shopify on a weekly basis and have set up an automated Excel document that filters each order and separates the products to calculate our cost of goods. We then input our expenses for the week from our marketing channel dashboards and other expenses from Xero. We manually complete a stocktake each month and file directly into Shopify so at the end of each month we have an accurate picture of the profit/loss, cash on hand, and stock on hand for the month.
Thanks to James Emery, The Neighbours Cellar!
---
#16- By using a dedicated app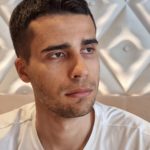 There are several different ways to keep track of various kinds of numbers. Use a spreadsheet or a dedicated app: You can use tools like Microsoft Excel or Google Sheets to create a spreadsheet and record your numbers. Set goals and track progress. Use reminders. You can set reminders to check your numbers regularly and record them. This can help you establish a routine. Seek professional help. Overall, the method you use will depend on what kind of numbers you are tracking and your personal choices.
Thanks to Ilia Mundut, Hefty Berry!
---
#17- By knowing what they are first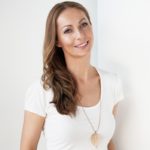 One thing that helps me keep track of my numbers is knowing what they are in the first place. If you don't know what your revenue is or how many customers you have, you can't figure out if you're growing or shrinking. It's also impossible to know if you're making progress toward your goals if you don't measure it. That's why I make sure that every week, I look at my numbers and see how they're doing. I have a spreadsheet on my computer where I track all of the things that matter to me
Thanks to Aida Rejzovic, Sassy Organics!
---
What do you do to keep track of your numbers? Tell us in the comments below. Don't forget to join our #IamCEO Community.