Advice
Virtual Workforce: The Drawback of Impersonal Communication
Telecommuting and the use of virtual employees has seen growth within the last decade, largely due to faster broadband connections. Software as a Service tools, remote desktop software, and an increase in the number of providers listed in freelance marketplaces.
Telecommuting and virtual employees enjoy the benefit of working from their preferred location. It mitigates the cost to the business since they do not need to provide physical space for the employee. Likewise, the employee has a flexible schedule to work on business projects.
But …
Current Drawbacks to the Virtual Methods
Despite advancements in technology and access to employees from around the Globe there are many drawbacks to these virtual methods of work.
These items include: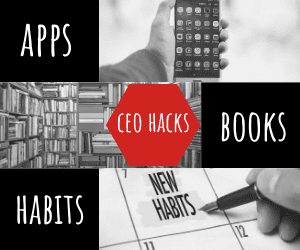 Security issues may arise when important data is being transmitted from an insecure location such as if an employee works from a café on an unencrypted network. The sensitive data could be hacked and cause trouble for the business.
Team creativity may suffer because each member may not work within the same hours, which creates a gap in communication. This slowing of communication can lead to project scope creep unless the business has a firm policy in place to handle team projects.
It's almost impossible to monitor your workers and provide accurate performance reports. Even if the task is complete, it could have taken longer due to distractions from the work environment.
Humans are naturally social creatures and so working off-site, in an isolated environment, can lead to mental fatigue. Their isolation can hamper their performances because they have to produce inspiration and productivity on their own accord rather than playing off the energy of coworkers, team members, and managers.
A Case for In Person Interaction
Much of the stress produced by telecommuting or managing virtual employees can be solved by requiring individuals to work on-site.
However, employees gain:
Social interaction
Immediate access to business resources
Virtually no lag in communication
In some environments the business may provide additional benefits for working on-site, including free meals, access to gym equipment, an entertainment area, flexible work stations, and regular company get-togethers.
Of course – businesses operate in an interconnected world, which means there is a choice in how the workforce is divided. They have access to both of these options in work methods.
One such solution for businesses tying their workforce together is using corporate housing, which pools the workers into a centralized location. In these living arrangements, those who would be telecommuting or working as part of the virtual workforce can live within the same domicile. In many ways, it's equivalent to having a branch for the business. It ultimately allows the business to tap into virtual employees and keep them in an environment that promotes team building and personal communication.
Conclusion
The workforce is evolving. Businesses will soon face a choice of keeping employees on site or fully embracing the telecommuting revolution. There are solutions available to find a middle ground. Ultimately, the choice should come based on proficiency and value (to both businesses and employees).
What the next decade holds for business and employees is still relatively unknown, but if the trends keep their momentum we may see businesses no longer operating within traditional boundaries.
What are your opinions about telecommuting and virtual employees? Does the nature of their work affect their performance?