Answers
21 Entrepreneurs Explain How They Use Their Blog for Business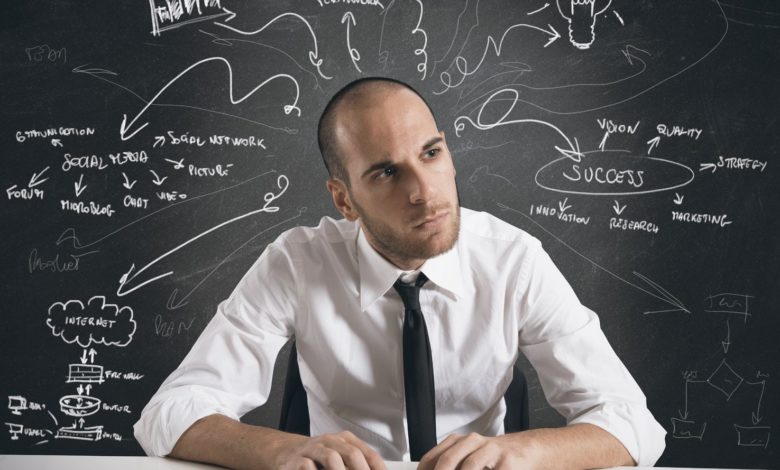 The Blogosphere is here and it is not going anywhere. It's not just for people talking about what they're eating for lunch or the next celebrity tabloid. Blogging is big business for entrepreneurs and business owners. CEO Blog Nation recently launched a directory of business blogs and we regularly blog for entrepreneurs and business owners and there are numerous reasons to blog.
Rescue a CEO asked some businesses how they use blogging to help their business.
FREE Start a Business Blog Course!
#1 – Showcase Customers Use Our Products
We use our Annie B's blog to showcase how consumers can use our caramel in their baking projects and everyday lives. For example, over the summer we posted articles containing recipes for fruit & caramel cream tarts and salted caramel ice cream. Not only did this pique our customers' interest in trying new recipes with our caramel, but it also drove new customers to our website.
Thanks to Amanda Henke, Anniebs.com!
---
#2 – A Few Things
The Sheer Social blog is not only my way of keep Google spiders regularly crawling my website, it's also where site visitors get a sense of who I am and what Sheer Social is all about. It's like reading an email from a friend you've asked to give you some advice of what to do. In my case it could be, "Why should I care about social media when most of my business comes from referrals?"I use my blog to create content of value to my target markets. One of my targets is small to medium-sized business owners. Via my blog I provide tips, how-to's, and videos concerning how to use the tools of social media marketing more effectively. So, the blog provides a great way for me to additionally engage with potential clients and site visitors on a platform I own. Secondly, I use my blog as part of a content marketing strategy that feeds traffic back to my website. For example, I just recently wrote a post about popular mobile livestreaming apps, Periscope, Meerkat, and Hang With and how to use them for business. An excerpt of that post was then shared on Linkedin and SocialMediaToday.com where new audiences could read it and be lead back to my website. In many cases you must get your blog content out of it's own backyard and into the places where other relevant audiences can read it. So I use the Sheer Social blogs to make an introduction to new audiences and thus potential clients. Third, I use my blog to grow my email list. Many marketers preach the "money is in the list" and a company blog should provide an opportunity for visitors to provide their email. If visitors like what the read and it's a value to them, many will subscribe to your list to receive your content via email. And within that email is where you really begin to develop relationships and trust with your audience, hopefully converting them from casual reader to customer or client.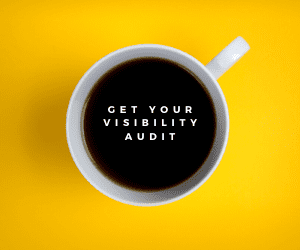 Thanks to Alice Fuller, Sheer Social!
---
#3 – Inform & Offer Insights
We use our blog to intentionally inform and offer insights to readers about anything related to mortgages and real estate. Although we are in the mortgage business, we never try to sell anything to them because we don't believe that is what meaningful content should be intended for. There is so much junk over the internet that hides product sales in between what appears to be news or factual information, however we believe most readers are turned off by that and therefore credibility is lost in the mind of that reader. Not everything a business should do, particularly pertaining to blogs, should be geared towards making a quick sale. Meaningful blogs should become a habit of any business in this day in age. If you offer the public a good resource of information and insight, and continuously do so, they will return and you will see your audience growing. As time goes on you will see that many of your readers will slowly turn into your customers, and even your advocates.
Thanks to Arvin Sahakian, BeSmartee!
---
#4 – A Job to Do
Every blog post we publish has a job to do. We do keyword research to find out what our target customers are looking for online, then we create blog posts as resources to answer their questions. Each blog post has a call to action for a free download so we can add them to our email list, or a call to action for a paid product so we can convert them into customers. We use the content in social media to establish ourselves as a resource in our niche, and to test out social media strategies and engage more with our followers.
Thanks to Amanda MacArthur, BuzzFarmers!
---
#5 – Education
I am an intellectual property (patents, trademarks, copyrights, trade secrets) attorney and have a weekly blog on various news events and topics relating to IP law. I find that by educating a potential client, I am hopefully helping them prevent a mistake in their business. I think that potential clients tend to appreciate free information and when they do need my services they tend to return where they know I have their best interests at heart.
Thanks to Kathleen Lynch, Kliplaw!
---
#6 – Showcase our Customers
I use my business blog to develop a relationship with my customers. It's a great opportunity to showcase our little customers dressed up in our clothing for our audience. Not only does it bring authenticity to my brand but it shows that we care about our customers and their opinions. We encourage our customers share not only their photos, but their stories as well. Developing a community through our blog was the most effective marketing strategy I have implemented. Learning what your audience wants to read is a vital part to having a successful business blog. Blogs that only talk about generic sales pitches will fail 100% of the time. After I learned what my audience wanted it was a breeze to write a business blog article.
Thanks to Lisa Chu, Black N Bianco!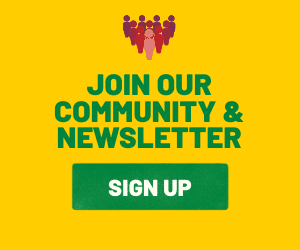 ---
#7 – Expert & Authority
Our blog is an opportunity to show readers, and specific defined audiences, that we're the expert and authority on our particular industry. Although these visitors are far less qualified than those coming directly to your site to view products or services, you are not only spreading brand awareness but you are gaining direct access to users, albeit lower converting ones. A straightforward e-commerce website that also boasts an extensive content database gains access to a much greater segment of the marketplace. Your blog can also act as a positive recruiting tool for prospective employees to shed some light on company culture and the overall voice of the company.
Thanks to John C. Hayes, MyTennisLessons.com!
---
#8 – A Free Way to Help
My goal as a professional organizer is to help everyone get organized, regardless of their budget or location. Many of my blog posts describe why and how to declutter one's home, office, schedule, and mind. So that's one free way for me to help. I also combine them into DIY categories and resource roundups on my website. When people ask for help and feel they can't afford it, I will point them in the direction of my blog or other pertinent resources. Those who pay for my services (at a variety of price points) will also be pointed to specific blog posts that address their situation and add to, or reinforce, the lessons I am teaching them.
Thanks to Hazel Thornton, Organized For Life!
---
#9 – Leaders in the Industry
We use our blog  to establish ourselves as leaders in our industry and to provide great, valuable content to our readers. After auditing our site, we found that a vast majority of the traffic was directed to the blog and redoubled our efforts there. Since we improved our content and started to provide more actionable advice for our readers, we've found that our sales improved significantly with many leads coming from our blogging efforts.
Thanks to Brian Stumbaugh, The Startup Garage!
---
#10 – Keep In-House
Our staff has really succeeded with blogging for our website which is such a difficult task for any business to start, and maintain over time. Many businesses have resorted to hiring outside writers, which I don't feel is the right approach because your in-house staff will best be able to create content that is engaging to your core consumer base, as well as appropriate for your brand. I asked two of our sales staff, Jessica and Amy, to put their talents to work for the blog. Their blog posts sometimes come from questions submitted by clients like in the Ask Amy section, or are very current and engaging topics about jewelry, fashion and watches. I have found that one of the best ways to attract blog visitors is through proper SEO in addition to social media. Optimizing for SEO will help ensure that your posts are able to rank higher and ultimately be seen in the search engines. Social media is especially useful as long as you build a strong following- a tribe of readers who love the content you share. This is done by giving them content that they enjoy seeing in their social media feeds. Not only will you see readership levels go up, but conversions as well. You need to be inherently useful to your followers. Not just kind of useful but truly useful and they will keep you close to them. These social platforms are unprecedented because they put businesses and their friends together and their friends aren't constantly trying to sell to them, so you shouldn't either. These permission based marketing vehicles allow small businesses to continually engage with these potential clients and win business.
Thanks to Jayme Pretzloff, Wixon Jewelers!
---
#11 – Client Attracting Component
I have been blogging on my website for almost 3 years now consistently. What first started out as haphazard information turned into a Client Attracting component of my Marketing strategy! My Company TaskComplete.com is a locally based Personal Concierge Company in Bucks Co PA. As I started my business the most important thing I needed to do was educate the market place about what it is we do, and how we help solve their problems. That's where the use of the blog came in! Since starting 3 years ago, I have learned how to use Key words and Target my audience using SEO strategies. And what was once only a monthly blog grew into a weekly content machine that can be used throughout the web to educate potential clients and help them find us. Even more recently I started adding in a video blog that has helped clients find us from all over the country which actually equates to local work!
Thanks to Kellyann Schaefer, Task Complete!
---
#12 – Typical Fashion
My blog is used in a very typical fashion – writing about topics relevant to my business. It helps show my expertise for any potential clients and assists with SEO. Where most people fail with their SMB blogs is getting the articles distributed. Most people are not going to check your site for new articles. I post all of my articles on the main social media channels and more importantly have them in an email blast program. The information being delivered directly to people is hugely beneficial.
Thanks to Micah Fraim, FraimCPA.com!
---
#13 – Topical Things & Things Clients
The number one thing I like to use my blog for is putting some opinion in to my marketing. As a digital marketing consultant I'm active across many media including regular Social Media updates. Whilst I like to curate content on Social Media that's relevant to my target audience, my own blog is a chance to really give customers and prospects a flavour of my own opinions and view on the world. Like many of my clients, I operate in a saturated market, so I am not afraid of putting my opinions out there – otherwise I will only blend in with the rest. I like to blog about things that are topical or cover things that clients raise during meetings, and often forward links to clients afterwards of previous blog posts that expand on points we've discussed in the meeting.
Thanks to Rob Watson, Click to Sale!
---
#14 – Educate & Inspire
At Rose Brand, we rely heavily on our blog to educate and inspire our customers. We work with a range of customer types from those who are highly knowledgeable about our products to folks who are discovering us for the first time. For those who are visiting our site for the first time, our blog shows them we're the real deal –that we know what we're talking about. For customers with knowledge of our products, it shows them new ways to enhance the projects they're working on. We work in a niche market (theatrical and event fabrics and supplies) so it's important we use our blog to show customers what they can create with the right selection of fabrics and materials.
Thanks to Anna Klimczuk, Rose Brand!
---
#15 – Relating the World
On Disciples of Flight, we post articles on relating to the world of general aviation and private pilots. Our articles are well researched, in-depth and specific, which has led to the blog becoming extremely popular in the aviation community. This commitment to quality has paid off though, as we are now becoming viewed as an aviation authority. This has led to a variety of businesses reaching out to hire us because they're fans of the blog, and impressed by the overall quality. Your blog can be your number one marketing tool for a business, as long as you're willing to put in the effort to regularly update it, and post relevant, quality content.
Thanks to Jim Hoddenbach, Disciples of Flight!
---
#16 – Showcase Different Aspects
There are many small business owners who don't invest much into marketing their own business for various reasons or don't know how to promote their business online. What we do with our blog is showcase different aspects of internet marketing as well as social media so that anyone who doesn't understand how marketing works can understand it and apply what they read themselves and start their own marketing campaigns. We also give a call to action at the end of every blog post because helping small businesses be found is what we do best, and asking for help or hiring an agency can help a small business owner focus more on developing and improving their product and services.
Thanks to Sean Gallahar, i7 Marketing.com!
---
#17 – Productivity & Learning
My business focuses on productivity and learning, so ensuring that it contains quality content is key. Everything we do focuses on driving people to my blog and most importantly, ensuring that when they arrive, they find valuable content that they can use immediately. By using solid SEO practices, we have been able bring new prospects to my website and establish client relationships with them by answering their website initiated questions in a timely way, and by providing items of value every week, consistently. Every post includes an "upsell" for either a product that goes with the post or a workshop that the post supports. We use my blog for information, marketing, and sales promotion.
Thanks to Susan Fitzell!
---
#18 – Skill & Knowledge
Blogging is very important to our business, and as such we have a 'contribution calendar' that ensures all the different areas of the business are represented and have the chance to contribute. The main purpose of our blog is to demonstrate our skill and knowledge, and is therefore used to attract both clients and future team members. In order to gain maximum exposure we blog about either common problems experienced by clients, or latest industry news and trends. The blog attracts traffic from Google and also gives us something to promote across our social media channels.
Thanks to Jon Bishop, Distinctly!
---
#19 – A Personal Story About Clients
A blog is a fantastic way to share personal stories about your clients and how you serve them. If you have a business that is personalized or custom, your blog is the best way to showcase how you have helped your clients fill a need or want. Start with permission from your client to tell their story. I find that most are very willing to share their experience with others. Then get to know the details behind their purchase from you. Is it a gift? If so, who is the recipient? What is the occasion (milestone birthday, graduation, wedding, etc.) Why is this gift special to them? If possible, include images of your client with the items they have purchased from you. The posts with personal images will have the most impact. This helps your future clients to picture themselves enjoying whatever it is you offer. Your clients will love the opportunity to share their story and in turn, will most likely share your post with their friends and family.
Thanks to Jen Anderson, Once Upon a Time Creation!
---
#20 – Expert in the Industry
We are an online marketplace for Web applications helping startups and SMEs find the best online solutions for their businesses. We use our blog as part of our strategy to be perceived as an expert in the SaaS industry. We produce high-quality content for it, and we use it as a platform to offer exposure to our customers.
Thanks to Manu Butty, Crozdesk Ltd.!
---
#21 –  3 Purposes
My feeling about blogs are that they serve three purposes. They are therapeutic for the writer and reader, informative and meant to promote a product, service or opinion. When you combine all three in an interesting expression you create a message that will add value to the readers lives and position yourself as a subject matter expert.
Thanks to Emina Hayrula, Bake Any Shape!