Business owners have a way of envisioning things on a larger lens for they know too well the backstops with them. It can be through goal setting to push their limits and continuous improvement as they compete against themselves (or with others). There are various ways one can uplevel their business.
Here's how entrepreneurs and business owners take their businesses to the next level.
#1- By automating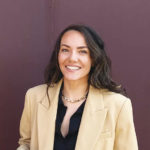 Sometimes you just don't have a big team to help you scale your business. When this happens, it's important to use your resources, and one of them is using automation tools. The more I can make everything run as a well-oiled machine, the more time I will have to work on more important things in my business. There's an infinite amount of different tools you can implement, and I wasted no time in using several of them. This freed up a lot of my time that I can use for writing and connecting with my followers. It's all about working smarter and not harder
Thanks to Urban Mamaz, Urban Mamaz!
---
#2- Being customer focused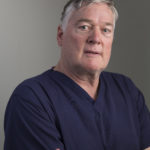 Be customer-oriented. Your customers are also responsible for your company's sustained growth. First, loyal customers come back because of being satisfied with your services. This means consistent revenue for the company. Furthermore, delighted customers can aid you with word-of-mouth marketing. It is free, and it builds a better reputation for the company. Being customer-focused not only allows you to deliver the greatest services possible but also allows you to develop more brand ambassadors that can help your business expand.
Thanks to Dr. Michael May, Wimpole Clinic!
---
#3- By investing in advanced data management solutions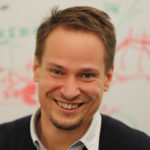 It's not a secret knowledge of how important data are. That's why we invest in advanced data management solutions – a set of processes and technologies that enable us to consistently collect, organize, and analyze data to support our business decisions. I can already see that these activities are slowly starting to bring my business to the next level. I'm now better informed about my customers, my marketing campaigns are more targeted and effective, and I have a clearer understanding of my business operations.
Thanks to Rafał Młodzki, Passport Photo Online!
---
#4- By investing in our strengths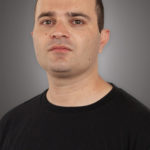 We take our business to the next level by investing in our strengths. In the past, our search engine optimization (SEO) efforts have brought many of our clients. We are strengthening our SEO efforts in the face of recent changes that have been implemented by Google. We are also branching out to other avenues that are closely related to our main line of business, which is translation. We are establishing a presence in the legal transcription field by building a website that will rank for the relevant keywords.
Thanks to Ofer Tirosh, Tomedes Translation Company!
---
#5- By getting out of comfort zone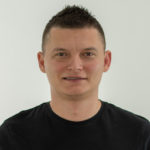 There is no growth in your comfort zone, so in order to really scale up, you need to do things that are new to you. If it makes you nervous, then you might be on the right path. Otherwise, you are going nowhere. If you keep doing what you're doing, you will keep getting what you already have. Whether you are hiring more people, leasing a new office, or going fully remote so you can hire talent anywhere, it's important that in order to grow your business, you need to go into the unknown.
Thanks to Andrei Vasilescu, DontPayFull!
---
#6- By enhancing services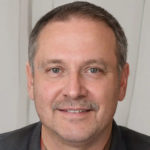 In my opinion, I would take my business to the next level by enhancement of the services and by promoting my business. If my business is promoted, it would be beneficial for me to gain profits as more people would be near me. These are the two things I would mostly focus on and the third thing is, that I would make my employees feel happy and satisfied so that no one would resign from the work. These are the things I follow to take my business to next level.
Thanks to Randy Angwin, Smart Counter!
---
#7- By developing skills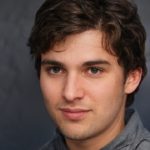 Developing your skills is the best way to take your business to the next level. This is something I learned firsthand as an entrepreneur. When I was trying to take my business to the next level, I realized there were a lot of skills I needed to develop, and some I even outright lacked. Skills like marketing, budgeting, and even leadership, were things I needed to improve to do right by my business. I did this by attending seminars, reading books, and even turning to mentors. It really worked and helped me take Get On Stream to the next level.
Thanks to Anthony Quint, Get on Stream!
---
#8- By hiring the right people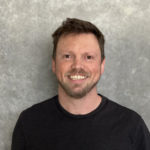 Hire the right people- When I began my business, it was just me. In order to grow my business and be able to take it to the next level, I needed help. This meant recruiting more staff and hiring the right people to help me take my business to the next level. Luckily I hired people with the right skills and passion for the business which was a big factor in our success.
Thanks to Keith Terell, Backpacks Global!
---
#9- By developing advertising strategies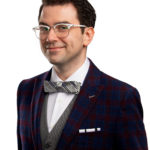 By developing advertising strategies, you improve your business. Moreover, a shift for the better is observed quite quickly after adopting changes. It is necessary to try different advertising channels, texts, and designs. Move most of your advertisements to the most popular source where people learn about your products. Analyze the market and experiment in search of effective marketing methods.
Thanks to Nate Martin, Puzzle Break!
---
#10- By monetizing the loyalty of existing customers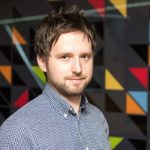 One of the easiest yet effective ways to take your business to the next level is monetizing the loyalty of existing customers. If you have a client who likes your product, don't miss an opportunity to upsell or cross-sell. Work carefully with the database of your clients and use sophisticated analysis tools to discover the sticky features and AHA moments. Ensure your users receive the upsell or cross-sell offer at the right time and tailored to patterns of using your product.
Thanks to Charles Cridland, YourParkingSpace!
---
#11- We value experiments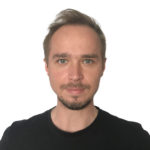 The change drives development. If we don't try something new, we don't have a chance to get better results. That's why we value experimentation so much that we make it one of our core company values. Experiments mean looking for innovative and creative improvements, testing them, and discussing results. Since we encouraged employees to experiment, we got more and more ideas to try. Some of them are failures, some just spark other ideas, but some are the real game-changers in our strategies.
Thanks to Tomek Mlodzki, PhotoAiD!
---
#12-By hiring a team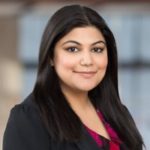 I think a common error new law firm owners can make is cross-functioning with your small team of lawyers only. For a success rate, they need to concentrate on their work, and not the other aspects of the business. Hiring a team for marketing and sales improved our business immediately. They handled the client portal and monitored blog development. This has increased website traffic, and improved our relationship. What I learned from this experience is separate teams can ensure better business development.
Thanks to Deepa Tailor, Tailor Law!
---
#13- By updating content every week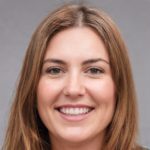 I take my business to the next level by constantly creating new recipes and new ideas for content. I am incredibly invested in providing my audiences with recipes that they can try their hand at because I believe that the world deserves to know how to cook! By updating my content every couple of weeks, I am able to keep my customers coming back to find out what they can make next – something that brings both me and my audience huge amounts of joy.
Thanks to Jenna Moran, Whimsy and Spice!
---
#14- By establishing myself as an expert in the field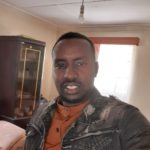 One of the easiest ways I take my business to the next level is by establishing myself as an expert in my field. I do this by simply publishing a blog or video blog (vlog) on what I do and why I do it. Another way I do it is by building up my list with an email marketing
program like AWeber. After that, I can set up a webinar to teach people my business process. This helps others understand what I do, why I do it, and how to do it. By doing this, I am using other people's time as an opportunity to build and diversify my business.
Thanks to Henffrey Muthama, LedAsk!
---
#15- Through consistency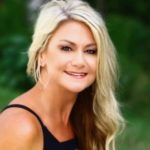 "Next Level" is different for different people and business owners. I'll reach the next level when I'll be known for what I do. My strategy for reaching the next level in my business is through continuous dedication and hard work. These days I am leveraging the use of technology to reach the targeted audience. I'm hoping to cater to wider audiences. I also wish to make my business global and that would be the ultimate next level for me. However, one that is going to ultimately make all the difference is consistency!
Thanks to Staci Holweger, Life Patches!
---
#16- By exploring opportunities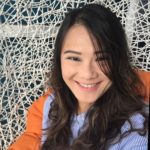 We hear that businesses want to go to the next level, but can't for a lack of workforce. Explore opportunities such as "justice-involved" individuals, who often have received some training and/or certification while they were incarcerated. They expect entry-level positions, are eager to work and may have extra motivation to "show up and deliver". Businesses need to strengthen their cyber infrastructure, to position companies to take advantage of the opportunities provided by a strong information security posture.
Thanks to Hilda Wong, Content Dog!
---
#17- By seeking help from experts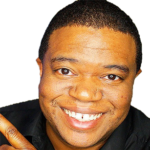 Never hesitate to ask questions from other business owners for fear of looking like you're not the expert. The best way to take your business to the next level is to seek help from your idols and inspirations in your field. Truth is, you're not the expert, you're the entrepreneur! Be willing to share business knowledge. It's in the exchange of information that others perceive your confidence in building a business and new partnerships are discovered.
Thanks to Chris Myles, Golf Cart Go!
---
#18- By connecting with customers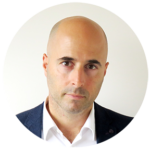 First of all, we get connected with customers. Knowing who your consumers are, where they spend their time, what they are searching for, and how your company can meet their requirements is crucial for any business. Additionally, we build customer loyalty. Excellent customer service is the first step in gaining customer loyalty. First impressions are crucial since excellent customer service begins with a satisfying client experience. When customers are satisfied, they are more inclined to utilize them again in the future.
Thanks to Paolo Sartori, TWC IT Solutions!
---
#19- By pushing the boundaries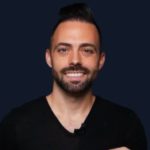 There's only one way to take any business to the next level, and that's to keep on doing what you do each and every day, and by striving for excellence and continually keep on pushing back the boundaries of what you thought was possible, and subverting the expectations of what everyone else thought you could, and would achieve. Success doesn't come through stagnation, it's the end result of moving forward, evolving, refining, and adapting what you do to continuously more appealing to your customers.
Thanks to Adam Enfroy, Adam Enfroy!
---
20- Getting eye-catching rebranding and web designing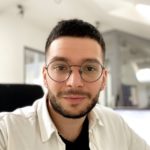 Your brand significantly contributes to the company's financial success. The corporate website, logo, business cards, and other brand elements are the face of your company. Young companies usually concentrate on the product itself, not investing much in brand design, so if you are growing, consider investing in an updated corporate identity (logo, colors, fonts) to make an impeccable first impression. Your website is a place where potential clients usually interact with your brand for the very first time: improve your existing website's UX to make it more user-friendly, and visually appealing.
Thanks to Michael Chepurnyak, Ein-des-ein!
---
#21- By focusing on brand visibility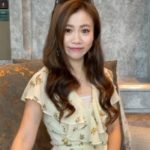 Being a business person, I always care about my brand's visibility in the search result of all major search engines such as Google, Yahoo, Bing, Baidu, Yandex, etc. The digital marketing team working with my company takes all possible measures to increase the site's ranking on all the search engines, help people living in different geographical locations to find my products and services with a simple search, and provide them the
necessary help in the checkout process. We closely monitor the latest SEO trends and adjust digital marketing campaigns accordingly for better results.
Thanks to Charmaine Chan, Icesword!
---
#22- By 60/20/20 time management method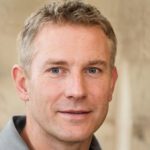 The 60/20/20 time management method is a lifesaver when it comes to leveling up your approach to business. 60% of your time should be spent actively focusing on the tasks that make a difference to your business that can't be delegated to others. You're then left with 20% for planning and 20% for strategizing. Planning involves putting your time
into resources and schedules to improve the operation of your business. Strategizing involves putting your time into the evaluation of how your business performance can be improved as well as the profit model.
Thanks to Morgan Lilker, Watches of Today!
---
#23- By getting online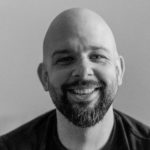 As someone who avoided being online at all costs, trust me I know that you don't want to hear it but technology is a must. In this world, businesses that don't utilize social media are going to be the ones that fall behind. The majority of companies have an online presence and those that grow fast will do so because of this. Everything has a persona nowadays and that includes your business, who does your company stand for and how can you get this across to an audience of seemingly endless individuals online?
Thanks to Michael East, Griddle King!
---
#24- By scheduling regular downtime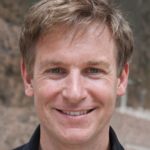 I categorize my business life into two separate boxes, working in business and working on the business. By scheduling regular downtime, I am making sure that I step away from working in the business to focus on working on it. This is extremely important to avoid going around in circles like a dog chasing its tail. Progress isn't made by settling into a working routine, it's made by finding the next challenge. In order to face this challenge, you need to be able to take a step back and look at what needs to be done
next. The most important step someone can take is the next one.
Thanks to Daniel Jackson, Pet Lover Guy!
---
#25- By promoting niche relevant business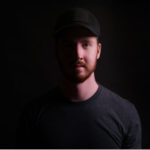 By engaging with, and promoting niche relevant business partners and ensuring that they do the same. It's a win-win situation for them and us as we can provide honest, forthright information and reviews about their products and promote us as a trusted business partner and source of up-to-date and relevant information. Mutual growth through partnership might be a tried and tested method for growth, but that's because it works and my business is a good example of how effective it can still be.
Thanks to Matthew Osborn, Legionary!
---
#26- By standing out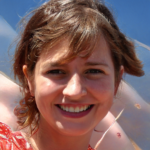 How do I take my business to the next level? By standing out! This is one thing innovation does for you. It helps you become the tiny speck in the middle of a snow field. Peculiarity draws attention and patronage, which is a great way to scale the ladder and land your business at the next level. At Weloans, we tap into every need that our customers may have and work at giving them their needs in a way no other establishment does.
Thanks to Kathy Taylor, Weloans!
---
#27- By building customer loyalty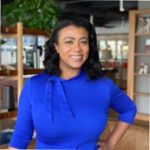 Building customer loyalty begins with great customer service. Ask for help: All businesses face challenges, particularly in the early operational stage. Hire the right people: Each person that forms part of your business needs to share the same vision with you that will drive growth. Manage cash flow well: Managing money spent versus money earned is critical as it provides you with a clear indication of whether your business is running at a loss or whether you are excelling.
Thanks to Raven Cobb, Clearstep!
---
#28- Having an online platform

Each and every business that decides to have an online platform has an advantage over other businesses that decide not to. This is because the 21st-century shopper prefers to go through products online before they can even see the product physically. All you need to do is develop a website, and then open social media accounts across many platforms like Instagram, Facebook, Tiktok, and LinkedIn. Then upload your products or describe your services. That's all. This is how you take your business to the next level.
Thanks to Lydia Mwangi, Barbell Jobs!
---
#29- By promoting repeat business and satisfying patrons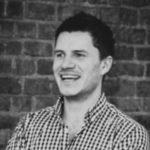 Promoting repeat business and satisfying patrons. It can be done by providing first-rate service. First impressions matter greatly when it comes to customer service, therefore making a good one is essential. If a consumer enjoys working with you, they are more likely to become repeat customers. Your company's potential clientele will grow if
your website is easy to navigate and your promotional materials are educational. Customers who have had positive interactions with your company are more likely to recommend you to their peers.
Thanks to David Rowland, EcoOnline!
---
#30- By outsourcing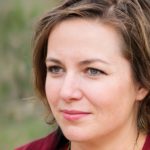 One of the first things I realized when scaling my business was that I couldn't do all the heavy lifting myself. To take my business to the next level, I outsource a lot of my work to agencies. Marketing, PR, and bookkeeping are just some of the departments I've delegated to agencies. They're experienced professionals who are well aware of the latest market trends. They're simply better than us at what they do. Yes, it costs a lot in the short run. But the long-term savings are worth it.
Thanks to Kristi Smith, Honest Brand Reviews!
---
How do you take your business to the next level? Tell us in the comments below. Don't forget to join our #IamCEO Community.