Business owners have a way of envisioning things on a larger lens for they know too well the backstops with them. It can be through goal setting to push their limits and continuous improvement as they compete against themselves (or with others). There are various ways one can uplevel their business.
Here's how entrepreneurs and business owners take their business to the next level.
#1- Employee motivation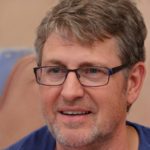 I always believed that the greatest asset a company has is its employees—they're our lifeblood. So when we were planning on how to scale ourselves, I knew that we have to start with them. By giving priority to their growth and development, we are increasing our chances of cultivating and retaining competent and highly-motivated individuals. As a result, not only do they gain career advancements, but the company can also soar to
greater heights! It's a tie-in I don't ever want to break.
Thanks to Jay Whitacre, Aquion Energy!
---
#2- Time tracking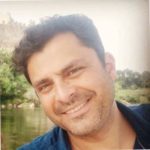 I took my SaaS business to the next level by focusing on the customer use case and ensuring the workflow management and time tracking software we actually solved our customer's problems. In fact, according to our latest survey, at least 80% of our clients were able to dispatch more work, without adding more staff and save more time per employee during the pandemic when every employee was working from home. That was possible using our all-in-one product with time tracking and checklists templates.
Thanks to Nuno Gomes, With Process!
---
#3- Leadership and learning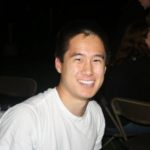 I am constantly looking for certain practices to help me bring my company to the next level. What worked for me until now and continues to do is firstly always learning or trying to learn about new ways to make my business thrive. To make my work gain prominence I try to vary my marketing methods so that they're not always in the same format. Learning how to be a better leader. Your leadership style can greatly affect the results you get.
Thanks to Dan N, Messaged.com!
---
#4- SEO and backlinks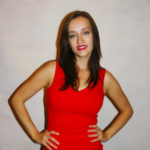 Working on SEO and backlinks are among my strategies for expanding my website. You may think that it is a common method to create progress and increase traffic, but I can say that it is still a very effective strategy. Guest posts allow you to have a wider coverage of the audience, making you exposed more to the people. It is not about abandoning your niche market but rather, aiming to make it bigger. And having a bigger reach means an expansion and opportunity to create offerings that suit them.
Thanks to Susan Melony, Unbreak Yourself!
---
#5- Gaining trust of clients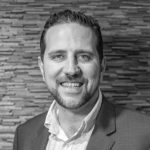 My expert tip is to optimize the availability and reliability of your business. Businesses should challenge themselves by giving value to potential clients and working on a relationship with them, and finally, be a company that they can wholly trust and feel secure with. Most transactions had gone virtual in this time of the pandemic, so learn to take advantage of the new norm by increasing your company visibility in the net and building your network of reliable resources.
Thanks to Stephen Keighery, Home Buyer Louisiana!
---
#6- Affiliate marketing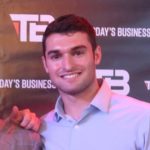 Tomahawk Shades built a customer base over 10 years via word of mouth, trade shows, and organic social media. These efforts built a great foundation and got the business generating six-figure revenue via the Shopify site. In 2020 we started an affiliate marketing program and focused on recruiting content publishers that were dominating relevant non-branded keywords such as best sunglasses for men. Since then our e-commerce revenue has increased over 150% and roughly 40% of our e-commerce sales can be attributed to the affiliate program.
Thanks to Joe Sanfilippo, Tomahawk Shades!
---
#7- Watching your cash flow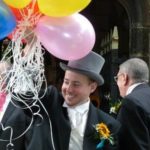 One recommendation I have for improving your company is to keep track of your cash flow. Due to cash flow issues, many small enterprises shut their doors. Keeping track of how much money you spend against how much you make is crucial because it tells you if your company is losing money or thriving. If your small company is losing money, you may devise a plan to address the problems causing it and explore measures to guarantee that it is profitable.
Thanks to Mike Chappell, Formspal!
---
#8- Cybersecurity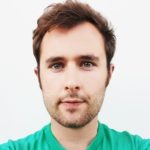 As a remote digital agency, Content Powered understands the greater attacks, vulnerabilities, and other cybersecurity issues during the new normal, challenging both employers and employees. Even though we are already in a remote work setting before the pandemic, I have noticed more frequent system errors, online credential vulnerabilities (such as login passwords), and other cybersecurity issues for the past two years. Hence, we expect to secure our data, simplify operations, protect our software as a service or SaaS app, and make cybersecurity more comprehensive with SASE
Thanks to James Parsons, Content Powered!
---
#9- Teamworking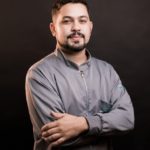 Being the owner of the business gives me the responsibility of making critical decisions for the company. These decisions tend to affect the business in one way or the other—both positively and negatively. While Overseeing a multitude of roles is my responsibility, I have a team of competent individuals who help me make bold decisions, analyze different components, advise on critical matters, counsel me when the need arises, etc. The power of these colleagues has helped me take my business to the next level.
Thanks to Alex wan, Vinpit!
---
#10- Setting goals

Goal setting is the way I move up a gear in my business. Measuring progress and tracking our achievements presents an opportunity to push the boundaries out of our comfort zone. The more we are prepared to challenge ourselves, the more we will gain over the long term. Creating a plan for growth in the form of longer and shorter-term goals helps our business constantly reach new levels of success.
Thanks to Amit Raj, The Links Guy!
---
#11- Learning and taking risks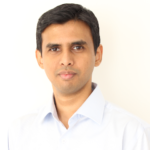 As an entrepreneur, some of the things that have helped take our business to the next level are as follows: Continuous Learning- No matter how successful you become, there's still more to learn to achieve greater success. It doesn't have to be restricted to traditional classes; it could be reading, collaboration, online training, etc. Pushing Boundaries. The idea is to get out of the comfort zone and find ways to challenge yourself to take risks. They don't have to be highly impulsive things, but calculated risks are crucial for any business.
Thanks to Guna Kakulapati, Cure Skin!
---
#12- Delegation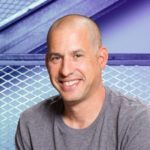 One of the most difficult things for many professionals to do is to train and delegate. They are very good at their job and they love doing it. But to grow a business, you have to be prepared to teach others to do what you do. So when entrepreneurs and business owners are keen to take their business to the next level, they need to hire and train new staff and be patient with them. They must be willing to invest enough time and money in their staff or they won't be able to do the work or they will leave.
Thanks to Shahar Erez, Stoke Talent!
---
#13- Retaining customers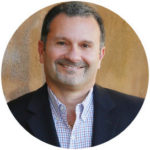 To propel your organization forward, I suggest you place a greater emphasis on customer service. Retaining desirable clients is critical to a small business's success. Not only does maintaining a consistent customer base provide consistent revenue, but pleased customers can also provide tremendous word-of-mouth marketing. Along with delivering an outstanding product or service, you may encourage repeat business by putting a premium on customer service.
Thanks to Hutch Ashoo, Pillar Wealth Management!
---
#14- Embracing Innovations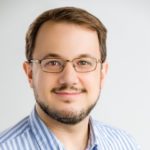 As a medical financing company, people with health issues and disabilities use our services. To make their experience smoother, we added an 'Accessibility Adjustments' feature to our website. This automatically adjusts our website according to users' preferences. For Ex, if a user selects 'Seizure Safe Profile', our website eliminates flashes and reduces color. Similarly, if someone selects 'Cognitive Disability Profile', our website assists with reading and focusing.
Thanks to Scott Spivack, United Medical Credit!
---
#15- Social media marketing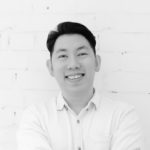 As a small business owner that runs my business only through the internet, our audience is not limited to just cities or nations, but we aim to reach everyone who uses the internet. We take our business to the next level by focusing a lot on our social media presence. So what do we do? We upload daily content on big social media platforms such as Instagram, Twitter, Facebook, Pinterest, and LinkedIn. Not just that, we also experiment with the content that we upload, the timing of the upload, and the keywords we use, until we get the right formula that works for us.
Thanks to Yeremia Poco, Eggplain!
---
#16- Personalized email marketing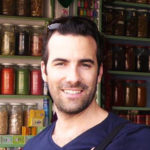 One of the key things we're focusing on to grow our company is targeted demand response email marketing. We know exactly who the target audience is, and can therefore find their details directly on LinkedIn. We're using Sales Navigator to scrape their details and then we have a team of VAs that are personalizing emails based on each prospect's LinkedIn Page. By personalization, I don't just mean adding fields to our emails like Name and Company Name, but we're also adding a personal intro sentence to every email we send. The results to date have been awesome
Thanks to Mark Whitman, Contentellect!
---
#17- Changed marketing strategy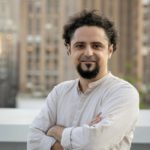 We made the shift to helping larger companies organize their back-to-work strategy pandemic. We needed to change our market and sales approach so we expanded our portfolio and massively expanded our team because we realized we needed way more boots on the ground to improve customer experience and keep our expansion going. Having an expanded and united team has definitely proven to be the right move for us during and, hopefully, after the pandemic. It has helped us move from profitable and bootstrapped to true accelerated growth business.
Thanks to Dragos Badea, Yarooms!
---
#18- Supporting charitable organizations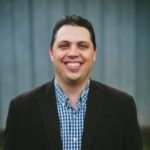 For me, the best thing to do to level up as a business is to give back to the community and support charitable organizations. One of our company initiatives is to work with Kiva.org, a non-profit organization that provides financial help to small entrepreneurs around the world. As a non-profit organization, Kiva.org enables people in more than 80 countries to act as an Internet-based funder that could find struggling and low-income business owners and students. We also started as a small company, and currently, we are the Top 5000 Fastest-Growing Companies in America.
Thanks to Matt Bowman, Thrive Internet Marketing Agency!
---
#19- Resilience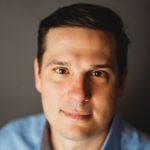 How I take my business to the next level is to make it more resilient and strengthen our competitive advantage. For example, one huge advantage of ours is our strong expertise in annuities and insurance that is not matched by many in the industry. We invest heavily in improving our expertise and bringing on experts who can give our clients good advice that they don't always find elsewhere. We can also invest in technology or other ways to reduce costs or manual processes for our employees so that they can work more efficiently, hence taking our business to new levels of revenue and growth.
Thanks to Shawn Plummer, The Annuity Expert!
---
#20- Supporting customers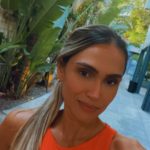 I take my business to the next level, by focusing on customer service. Retaining loyal customers is easy than attracting new customers. It can be difficult to get customers in the door and once they're there, keeping them happy is even more of a challenge! Customers are always going to have questions and need help – especially if you've done your job well by providing an excellent product or experience for them beforehand. So I always ensure that before and after their purchase, I keep the focus on customer support; so that every customer comes back again for repeat purchases.
Thanks to Laura Jimenez, Ishine365!
---
#21- Using customers' social media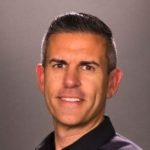 It's not just about the CEO's reputation, it's also about the reputation your audience has. At Orgain, our ambassador program has been a great marketing tool for us to leverage our current customer base and have them spread the word of our brand through their own social media pages. By giving incentives to get discounts, becoming an ambassador helps our most loyal customers stay with us for longer. This in return has given us more profit in finding people we may not have reached through typical marketing methods.
Thanks to Jeff Goodwin, Orgain!
---
#22- Using video content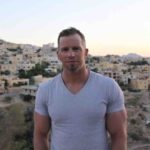 We have a brick-and-mortar store, as well as an eCommerce website. For years, the online business was about 20-30% of our annual sales. This all changed a few years ago when our business started investing more time into video. This included not only videos for our products, but videos that were more educational in nature. Our first big jump was when one of our videos went viral, now resulting in over 6,000,0000 views. This year 45% of our annual sales are now from our eCommerce website.
Thanks to Jeff Moriarty, Moriarty's Gem Art!
---
#23- Encourage innovation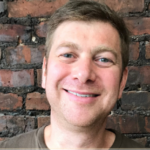 We level up in our social networking business by hiring people who are better than us who can take our business somewhere we can't on our own. We ask them problems that we can't solve ourselves, and if they have an innovative answer, we hire them. Organizations that do this allow themselves to truly grow and evolve. That's what takes you to the next level. When you remove ego and allow new and innovative voices the
the potential of what your business can become just grow
Thanks to Jon Brodsky, YouNow!
---
 How do you take your business to the next level? Tell us in the comments below. Don't forget to join our #IamCEO Community.