Social Media is here and it is not going anywhere. Many brands focus on specific social media sites because of the type of updates they can make or the activity level of their target market. Instagram is no different and the photograph heavy site (also short videos) is used by entrepreneurs and business owners to promote brands, communicate with customers and to tell their stories. Rescue a CEO asked some businesses how they used Instagram to help their business.
#1- Engage with current and past clients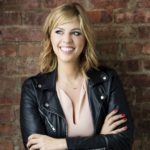 Being an entrepreneur and a social media business owner, it's very important that I demonstrate that I know how to use Instagram. As a result, I am extremely active on Instagram Stories and share work related content that demonstrates my expertise, such as: on set at photoshoots, diverse client projects, webinars and training, upcoming events, empowering quotes. I often engage with current and past clients through comments and direct messages. Some clients even added services they saw me share on my Instagram!
Thanks to Mimi Banks, MB Social!
Instagram: @mimibanks
---
#2- Search for different hashtags and geotags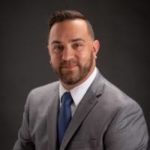 My team and I use a handful of unique Instagram marketing strategies to grow our following and connect with potential leads and convert leads into clients. Our favorite and most effective is to search for different hashtags and geotags that are relevant to our market and target audience. We will like people's posts then follow up with a direct message. In the direct messages, we always include a video or audio clip to help start a conversation and begin to build rapport with the leads. We've found that direct messages that include a video or audio clip are far more effective than sending a written direct message.
Thanks to Matthew Martinez, Diamond Real Estate Group!
Instagram: @thematthewmartinez
---
#3- Provide value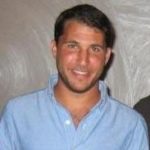 We primarily use Instagram as a way to share DIY content and follow relevant tags to try and expand our reach as a brand. We don't directly market through Instagram, but we have contacted more popular Instagram DIY accounts to ask if they'd be interested in trying our services for an honest review. We've also reached out to potential clients through the platform with a decent rate of success. The key is to treat it as a content platform where you provide value as a brand, not a way to push direct sales.
Thanks to Dan Bailey, WikiLawn Lawn Care!
---
#4- Get new customers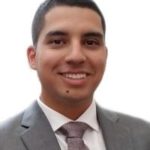 I target real estate agents. First I start following their account. I make sure to engage every day by at least liking their posts. When I see an interesting post, I leave a comment. I do this for a few weeks so that the agents keep seeing me and become familiar with me. There's been times when they have reached out to me first. People like doing business with people they know, this is achieved by engaging on their post. Everyone is trying to push out content and waiting to see who replies. What I do is give them my attention because that's what they are craving. This is much easier than thinking about something creative to post.
Thanks to Oscar Verduga, Trusted Realty Inspections Inc.!
Instagram: trusted_realty_inspections
---
#5-Share authentic stories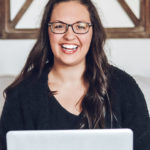 I do share before and afters, but my audience really resonates with my humor and my realness. In my feed, I use it more for showing reveals, giving tips, or sharing other accounts that are inspiring, but I keep my captions witty and light (which is why my engagement rate is around 5-6% instead of the average which is around 3-4%.) In my stories, I share how to process things or very funny real life, in the moment happenings. You can be more authentic in your stories and my DMs blow up all day with messages about how my audience resonates or agrees with that.
Thanks to Carmen Smith, Living Letter Home!
Instagram: @livingletterhome
---
#6- Promote fitness products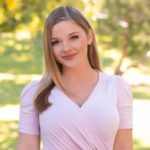 I use Instagram for business by promoting fitness products that I earn a commission on. I regularly post photos and videos featuring those products. I inform people of the benefits of them and how they can save money by using my promo code. Each time they use my code or the custom affiliate link that I share, I earn 10% commission. It's a fun way to earn money and it also allows me to tap into my creativity!
Thanks to Liz Jeneault, Faveable!
---
#7- To communicate with my customers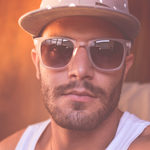 I am using Instagram to communicate with my customers visually and to spam their feeds with nothing but sales material. I try to engage with followers as much as possible in order to grow my business in the best possible way. Instagram helps me and my business to act more humanly and less like a corporate and help me to come closer to customers. The customers also like and comment on pictures in response to know more about my products and services or to share the feedback of their experience with my brand. I share the pictures of my customers using my product and embrace their choice for buying from my shop. The other best way, I hold the contest to keep an unbreakable chain of engagement with my customers. The competitions are mindful and enriching with involvement as I go for "caption this image," "This or That," "Share a pic with our product," and in many other ways.
Thanks to Mike Bran, ThrillAppeal!
---
#8- Build foundational marketing tactics
If you're just launching your business or launching a new product, sifting through the followers of brands with similar target customers can help build your customer personas and identify your niche. If you take it further and start following these users, it's a good way to start building your tribe and creating brand awareness. You can then reach out to these prospects to take surveys and get feedback from them. It's incredible how many people reply to direct messages compared to email. Instagram is also a great way to cross-promote your brand and create content at the same time. For example, you can create an IG live show that hosts customers, leaders in your industry, or leaders of brands that share your target customers. This Instagram live show would expose you to different users which helps grow your following. You could take that content, turn it into an audio version like a podcast, or take the video and distribute it on Youtube and other video-friendly platforms. Take the key topics and create a blog post with targeted keywords to benefit from SEO.
Thanks to Andrew Coelho, Monte & Coe!
---
#9- Establish and maintain relationships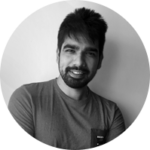 Instagram is a known trendsetter. I operate Instagram to establish and maintain relationships with my audience and make them aware of my brand. Posting images or videos on trending topics regularly with relevant hashtags, responding to users on direct messages or news feeds, using IGTV for conducting FAQ sessions or conveying a message on social awareness, conducting contests and announcing winners who were innovative with their posts, are few of the most convincing strategies that I believe. Also, sharing an Instagram link on other social media platforms like LinkedIn, Facebook and Twitter help us to reach people with diverse interests. My entity which has an expert team who are always on their toes leaves no opportunity of embracing new trends in the market. Just like how we update our devices or even brands, we need to update our marketing strategies as well.
Thanks to Jitesh Keswani, e intelligence!
---
#10- Several things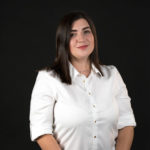 My Instagram account has the description. Here you can read about IT, traveling and the activities of ordinary CEO during the working time. I am not using my account to attract clients or to show only my serious working life, because for this we have Linkedin. My Instagram is about everyday meetings, about public speaking at conferences, about our team-buildings in the company. Besides the private life, I`m showing my followers what I`m reading for inspiration and self-development, how I spend my coffee breaks, what drinks do we have with a team during social meetings on Fridays, how we organize knowledge-sharings. Also, you can see how my dog is helping me during online calls with clients during the quarantine. In my account, you can see the atmosphere of GTM Plus and our real life!
Thanks to Nelia Kovbasa, GTM Plus!
---
#11- As a business tool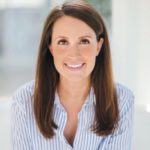 As a social media agency, we use Instagram to connect with our clients and help showcase their message to their target audience. Our team also manages these online communities, engaging with those who follow the account and creating online conversation. Using Instagram as a business tool allows us to strengthen our relationship with our customers, followers, and potential future audience, while sharing information in a way that feels relatable and timely. For both our clients and agency, having an Instagram business account is imperative! A business account provides the opportunity to grow a customer/ client base by using in-app insight tools, which help to determine account analytics; this data can then be used to create effective marketing strategies. Instagram analytics allows a business the opportunity to track how their content is performing and make continual improvements to future posting.
Thanks to Katee Duarte, Duarte Group Inc.!
Instagram: @duartegroupinc 
---
#12- Sales generating machine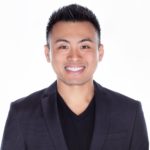 We've amassed over half a million followers on our iHeartRaves Instagram page and we like to use influencers as part of our digital marketing strategy. Our target audience includes fashion oriented people who attend music festivals and enjoy electronic dance music. We engage in influencer marketing in a variety of ways. We find popular accounts that meet our criteria for selection, and we start a conversation to gauge whether or not it's a good fit. Oftentimes, we will send one of our products to an influencer for free, in exchange for an honest review that is posted to their blog or social media followers. This leads to a ton of sales and new followers. For us, the most important element of an influencer package aside from cultural fit is the overall reach of their blog or social media accounts. We measure our return on investment based on the number of new followers we receive, the number of impressions we receive, how much referral traffic we get, and of course – how many sales come as a result of the campaign. The beauty of using social media and influencer marketing to generate sales is that they can be utilized in just about every industry, whether you're selling a physical product or a service.
Thanks to Brian Lim, iHeartRaves!
Instagram: @iheartraves
---
#13- EVERYTHING to my business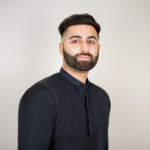 Making connections is crucial and this platform is one of the best methods of networking and building connections. Some of the names I've been able to work with are Adidas, The NBA, Kristaps Porzingis, Lexy Panterra, Jaden Smith, and Selena Gomez because of Instagram. You can reach out to anyone on instagram making it extremely effortless when it comes to initiating a conversation with people even when they are widely acclaimed. I use the connections I make to generate business for myself and benefit others along their journey as well. Connections made are not only valuable to build clientele but additionally for the resources widely available to my business through Instagram. There are enamors other business and services available that I can turn to when in need. Business is all about exchanging value, so I always look to give before ever taking. I've seen this as the best practice for success.
Thanks to Daniel Booter, D.B. Marketing Group!
Instagram: @danielbooter
---
#14- Get a genuine understanding of the people I serve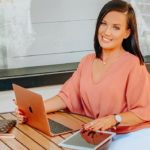 I use DM's and personal connections to bring in leads & clients every month and pay $0 for marketing. I have a system in place that I use Monday – Friday to find Wedding Pros, follow, like, and engage with them. DM them and have genuine conversations about their life, their business which then turns into building trust, understanding, and meaningful relationships versus just a business transaction. That way I get a genuine understanding of the people I serve. I have a full strategy from what I post, when I post, the content I create, the stories I post, to who I follow and who I engage with and I have sustained a full-time company for 4 years with less than $50 in marketing and less than 2k followers.
Thanks to Tay Hall, It's V.A. | Tay!
Instagram: @itsvatay
---
#15- Build a community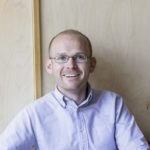 Instagram has quickly become the most important social platform in our business. Our organic reach is huge, we sell products and services daily, but the biggest benefit is building meaningful relationships with current and future clients on a personal level. We found much more of a community on Instagram compared to other platforms and even as a brand we were able to tap into that and build relationships through comments and DMs, but also through some of the Story tools like Poll and Question stickers, enabling us to follow up personally with those who engage. It's the best direct selling tool we have!
Thanks to Mike Stenhouse, Inside Property Investing!
---
#16- Find content creators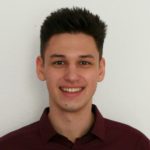 It's amazing how many awesome storytellers, photographers, and artists you can find on the platform. We want our website to be a showcase of community-created content, and Instagram has been a really powerful tool in helping us achieve that. When you're a niche site like ours, there's often a trade-off between a massive follower count and engagement. We've used this high engagement to our advantage by directly asking our followers for feedback on new pages we've built, articles we've written or trips we've run in the past.
Thanks to Marc Christensen, Brilliant Ethiopia!
---
 How do you use Instagram for business? Tell us in the comments below. Don't forget to join our #IamCEO Community.