Advice
7 Crucial Data-Driven Marketing Trends And How To Exploit Them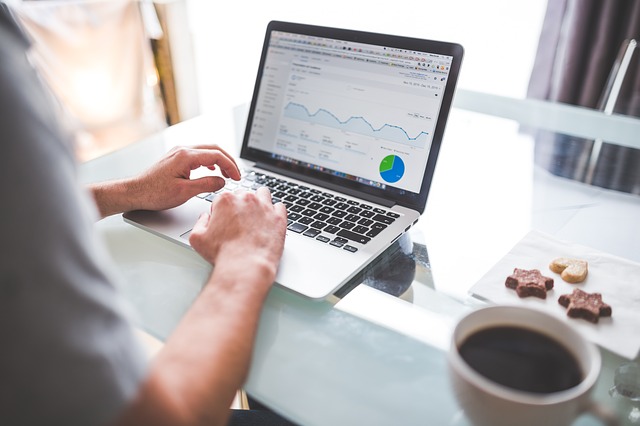 The more people use online platforms for various purposes, the more data they provide about themselves and what they are up to. Knowing the needs of your customers is essential in creating relevant products. Marketing also needs the application of customer understanding to deliver the right products to your prospects.
In modern marketing trends, data is at its core. That is why you hear many data breaches across the web. The data protection policies in place are also meant to protect sensitive consumer information because of how people harvest and misuse it. As a marketer, however, proper application of data and statistics in your marketing efforts can help you to grow your business without intruding into someone's privacy.
These are seven of the modern data-driven trends in marketing you need to exploit for maximal results in your business.
1. Identity resolution helps to serve your consumers
Serving customers right is part of marketing. You need to understand who your customers are, and their identities on various platforms so that you can deliver the best products and marketing experience to them. Identity resolution brings you the identities of your customers on numerous platforms on one dashboard.
Not only that, but you also get to know what your consumers like on various platforms, the applications they use on their devices, and their personalities. With the data, you can create custom ads for multiple customers and utilize the most frequent social platforms they use to deliver the content. It also helps you to reduce duplication that may make customers treat your posts as spam.
2. Omnichannel marketing for targeted campaigns
Whatever platform your customers use, they should always remain your customers. Reaching out to them on various platforms helps you to upsell not only them but also create a customer relationship with your brand. But you need to first find them for you to reach out to them with relevant content surrounding their interests and your products.
If you already have a good offline establishment, you stand a chance of growing your brand online with omnichannel. But remember that 74% of customers hate seeing irrelevant ads. While selling offline, you can collect customer information using your POS. The information will help you locate your customers online on various platforms like YouTube, Facebook, WhatsApp, Instagram. Connect with them and deliver products you best feel they need since you already know their purchase trends.
3. Deliver personalized product recommendations
Whether you acquire your customers through SEO lead generation tactics or PPC campaigns, you should maintain them and serve them according to their needs for long-term relationships. It means that you need an understanding of all your customers.
Using data to group your customers makes marketing easy. However, that is not adequate when you want to serve your customers at personal levels. There is so much data that your consumer leaves behind when browsing your website. The time they spend on each page, the products they view, what they buy, how they respond to surveys, questions they ask, and the support pages they view all matter when it comes to marketing.
Singling out each customer and analyzing the data is going to take you lots of time. With artificial intelligence, however, the task can take somewhere between microseconds and a few minutes to classify all the information and create product recommendations for all your customers. The next time a customer logs on your website, they will see recommended products based on their activity. It improves their shopping experience as they can find better offers faster.
4. Predictive analytics improves performance and customer experience
Nobody knows what comes in the future. You cannot tell what your consumers want the next minute. However, data can tell so much about the likelihood of the next action of your customers. Analyzing your customer's previous actions and others with the same trend will help you to determine the next actions of the users on your site.
With this information, you can push the right products or promotions to entice the customer and manipulate their decisions. You can also evaluate the support they need, assist them, and influence their decision making. While trying to offer customer support, you can as well convince customers to make purchase decisions.
5. Using data for SEO
Marketing is not complete without SEO. Ranking your website on SERPs will improve your business performance in the long-run. A lot of time, effort, and money go into SEO. However, sometimes, the results are not so pleasing. While ranking the website might increase the traffic you get on your website, the conversions do not seem to improve. What could you be doing wrong?
The problem with SEO is both simple and complex. Ranking the wrong keywords will improve your site visibility but to the wrong audience. Some products have keywords that are not essential to consumers. You will need to know what people are into so that you can rank your products according to customer needs.
Instead of ranking your product features, you need to rank the solutions to customer problems. Search trends have changed, and you need to understand what customers want. Understanding your competitor ranking methods can improve your SEO performance. A reputed link building agency can help you get insights on the best performing keywords on competitor domains as well as the search volumes.
6. Employment of unstructured data to improve campaigns
There are many tools you can use to collect consumer data online. There is too much data you can get, and many businesses never get to exploit it fully in their marketing efforts. There exist structured and unstructured data. Many apps will only create insights based on structured data.
Unstructured data includes videos, photos, and the content people share on social networks. With AI, you can track how people react to stories around your products, the things they share, and their interests on the platforms. This data is essential in determining your customer needs and tailor your products and campaigns to improve their experience.
7. Create campaigns based on email responses
Email marketing remains the best marketing method for ROI. Creating email campaigns may take time, and some emails may be disregarded, but out of the sales from email ads, you can make a handsome income for your business. You should employ the best ethics with email marketing, and avoid spamming people who have not subscribed to your list or at least bought something from you.
Apart from those who buy from the email campaigns, you should consider customers who open your email and click on a link. That action alone means that the person is interested in the product. Following them on social media with PPC campaigns for the product will increase the exposure and chances of conversions. Use the other data tools you have learned above to find your targeted consumers online.
Summing Up
Marketing is necessary for every business stage. Whether you are looking to acquire new customers, building brand trust, or following up on prospects, you need to improve your marketing efforts to realize better results. With data-driven marketing tactics, you can easily target your customers, track business performance, and improve customer relations.
Guest post courtesy of Kimberly Clark