We live in the age of social media everything. New platforms appear overnight and take the world by storm. Business owners, no matter their field, are kept on their toes when it comes to keeping up with modern consumers. Snapchat, Twitter, Facebook, YouTube, and a host of other apps are where businesses need to be if they are trying to compete with a tech-savvy consumer base. We asked entrepreneurs and business owners about how they use social media for business and their replies are listed below. These tips might even help you find the right footing on social media for your business.
#1- Running effective campaigns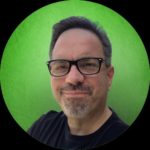 Brands may be extremely targeted in their campaign messaging, thanks to social media. With advanced targeting capabilities, you can advertise to only the demographics you wish to attract. It's also very simple to track success rates. You also receive immediate qualitative feedback on your campaign. Effective social media campaigns may provide you with more bang for your money, save you time, and provide you with the metrics you need to demonstrate return on marketing investment.
Thanks to Tyler Martin, ThinkTyler!
---
#2-  Increasing conversion rates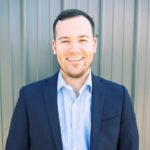 Every time you engage clients on social media with unique and relevant information, you have an opportunity to progress them through the customer journey. Having a strong social media presence allows you to reach out and engage in good relationships, with each connection building on the previous one. Even if your click-through rates are low, social media just expands the number of options for your company to reach out to and target new clients.
Thanks to Tanner Arnold, Revelation Machinery!
---
#3- Connecting with top clients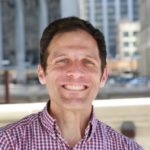 We use social media to stay connected with our top prospects and clients. It provides an opportunity to join their conversations, see the trends they follow, and strategies they use to grow their business. It's a great tool to share new customer projects, case studies, and content that celebrates our staff. In the niche markets we serve, specifically the AEC industry (architecture, engineering, and construction) there can be a lot of turnovers. Social media such as LinkedIn keeps us in the know and is a great resource for new leads and business opportunities.
Thanks to Jonathan, Cushing!
---
#4- Developing and nurturing connections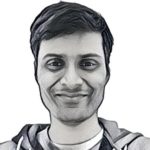 I spend plenty of time engaging with people and getting to know them on a deeper level than merely liking or commenting on their postings. Social networking is a great tool for connecting you with individuals you may never meet. Once you've developed a stronger relationship with someone, you'll be able to explore prospects for cooperation, referrals, and strategic alliances. Most of my current clients are contacts I made on Facebook, and some of them are two-year partnerships.
Thanks to Girish Redekar, Sprinto!
---
#5- Making call requests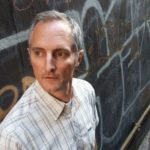 The most effective LinkedIn prospecting strategy I've discovered that generates qualified leads, is to reach out to first-degree connections once or twice a year to request a 15-minute call to catch up. It's a manual process that takes time since I customize each note, but it works. I've landed half a dozen clients after generating a dozen leads. I send a 2-3 sentence note to request a call and include a link to our latest agency news at Anvil. Once they are qualified and go to the proposal stage, the conversion rate is very high.
Thanks to Kent Lewis, Anvil Media, Inc!
---
#6- Expanding customer engagements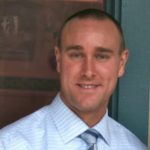 Social media serves as one of our main marketing and customer service tools. Our products are interactive, thus social media allows us to showcase the product, and demonstrate its use. Then, through these platforms, we can field questions from potential customers, refer them to customer service agents, or drive them to demonstration sites. Social media provides us a seamless transition between marketing and customer engagement, making it the first step in driving our sales.
Thanks to Jeff Meeks, EnergyFit!
---
#7- Sharing information about my business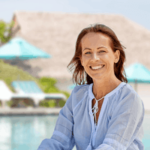 I use social media to share who I am and what business I represent. Remember that social media is a platform where people share content with their friends, connect with family members, and connect with you as an entrepreneur or as a business. However, if the people don't know anything about you or your business, then they wouldn't even bother connecting with you or engaging with you. Remember to share who you are, what makes you unique as an entrepreneur or as a business, including your values.
Thanks to Emily Appelbaum, Family Destinations Guide!
---
#8- Increasing my brand awareness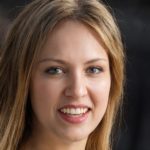 I use social media to build my brand awareness, advertise my products and services, and engage with a peer and client community. Social media provides me with invaluable insight into the types of content that my audience enjoys. This knowledge allows me to write more effective eBooks, blog posts, and articles that increase engagement and revenue. Above all, social media is an effective vehicle for increasing brand awareness,
increasing customer loyalty and establishing yourself as a creative thought leader.
Thanks to Kathryn Smithson, Path Social!
---
#9- Increasing traffic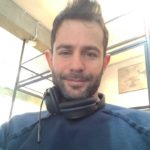 Social media is an effective tool for increasing traffic and generating leads. In my opinion, they're a way to connect with people from a new perspective. Social media enables us to connect with our audiences in a more casual manner. For instance, behind-the-scenes videos, live stories, and YouTube video tutorials. They are the tools that enable us to develop a stronger relationship and contribute to the development of trust, which is critical in any business.
Thanks to Dan Trichter, Accessibility Checker!
---
#10- Listening to customers
Listening to customers, not selling to them, is the foundation of great social media initiatives. We prefer to look at it this way: social media provides a fantastic, open-ended platform for businesses to interact and engage with customers. That is why we advise you to use it in this manner! People have come to expect social media to be used as a customer care tool. The tough issue is that as you improve at social media, you'll get greater involvement and, as a result, more comments. So get ready for a flood of
love from your followers.
Thanks to Michael Robinson, Cheap SSL!
---
#11- Building rapport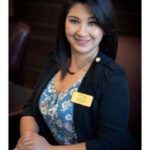 People get tired of seeing basic just sold/ just listed posts. They know you are a Realtor but do they know YOU? Show people who you are and what hobbies you have outside of Real Estate. Your followers will then be able to connect with you on a personal level which will then lead them to want to work with you because they like' you. They feel they
can relate to you now that they know you are a real person, not a robot. Add 20% non-business posts and see the interactions/ inquiries build. Next time they or someone they know have Real Estate needs, you will be top of mind.
Thanks to Natalie White, Century 21 realty masters!
---
#12- Staying up to date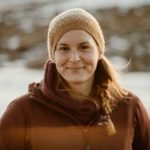 We use social media primarily for keeping our photography portfolio up to date and to stay relevant in the industry. It's important to consistently post to let your potential clients know that 1) you're still in business but also 2) to give them an insight into who you are. Potential clients love seeing the faces of who they'll be working with. We share our Behind The Scenes from weddings on our stories and save those to our highlights.
We also post educational content in our Instagram captions.
Thanks to Kelly Shoul, In Love and Adventure!
---
#13- To spread awareness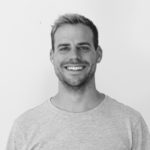 I use social media, particularly LinkedIn, to spread awareness about our product and get in front of the audience I am targeting. This way, I know that I am with fellow professionals, whom I know would benefit much and be interested in what we're offering. Through social media, I share how phenomenal our app can be and how it can make the lives of employees and managers alike. Lastly, I use social media to interact with a global audience.
Thanks to Hays Bailey, Sheqsy!
---
#14- Posting useful information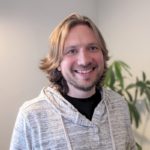 At Draft. dev, we use our social media platforms to provide useful information to our clients and potential leads. We post regular content that provides information on developing, blogging, and marketing, because we know that many businesses are going to manage this on their own. It's a great place to show your knowledge in the field which can attract clients who are less experienced and would rather outsource their work to us so they can focus on the more important aspects of their business.
Thanks to Karl Hughes, Draft. dev!
---
#15- By promoting to the niche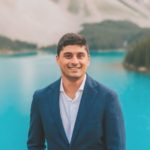 I personally have had great success with utilizing social media for my small business. It's a great way to engage with customers. Instead of advertising through large sites like Google, social media allows you to tailor your promotion to the niche areas in which your consumers interact. It's also a great way to communicate with individual consumers, building that relationship and brand awareness.
Thanks to Ravi Parikh, Rover Pass!
---
#16- To inspire my followers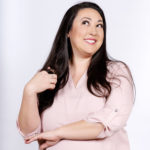 I use my story to inspire and show followers why they should hire me, learn from me, and join me. Freely give away all the reasons why viewers should do what you say. Use social media as a funnel to sell the how for all the things you post about. Be the business that shares the failures alongside the wins. Only posting/highlighting reels of your life and business is a very tired social media strategy. Focus on understanding all the different parts of the platform you are using.
Thanks to Veronica Hanson, Nomad Veronica LLC!
---
#17- To expand our network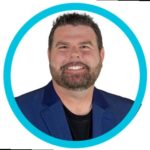 Our company uses social media platforms such as LinkedIn to expand our network and influence, especially in the context of our business. You can use LinkedIn to discover and interact with noteworthy professionals in your field, and you can do so in various ways. The most critical part of networking is finding, approaching, and connecting with people you already know, people you'd like to know, and people who should be on your radar.
Thanks to Jeff Mains, Champion Leadership Group LLC!
---
#18- For positioning my brand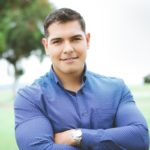 I use social media platforms to position my brand as creative, value-packed, and solution-oriented. Using informational, funny, and regular posts on Instagram, TikTok, and Facebook has upped my business engagement on social media. I take that personality and infuse it in promotional material as well. The thing is: you do not want to always take a direct sales angle by linking out to a product, service, or limited-time deal. Instead, I use graphics/images or short-n-sweet video clips that creatively communicate the promotion with clarity.
Thanks to Jonathan Torres, Jon Torres!
---
#19- For driving traffic and sales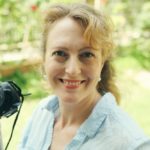 For businesses like mine, social media has a way of sending a brand's information to the right people at the right time. I have been using social media to make my potential readers more interested, which can drive traffic, sales, and even long-term loyalty. Using social media as leverage is a no-brainer. It is a way of communication from us owners to the consumers. Customers can communicate honest feedback in real-time via reviews and chat, which businesses have tried to achieve for a long time.
Thanks to Jeneva Aaron, The House Wire!
---
#20- Influencer marketing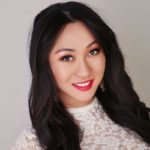 Since people saw how my own skincare products have changed my skin and my life, they trusted that whatever information I share is true. Now, from the roots of using YouTube for the launch of my business, growth happens on YouTube too! From my own videos that discuss my skincare products to using influencers to make a review about my skincare products. Social media is also my next platform used to take care of my customers and get new customers. By making sure that people's concerns are met.
Thanks to Daisy Jing, Banish!
---
#21- To target a specific audience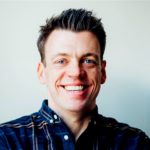 After conducting consumer behavior and research, we came to the conclusion that these channels will allow us to specifically target our market. Our LinkedIn is used for client retention and the goal is to acquire clients from LinkedIn, whereas Instagram is used to share brand culture and raise brand awareness. Our Twitter is treated as the middle-man so to speak – it allows us to repost our content without being limited to an algorithm. These different channels help us to cater to our different audiences.
Thanks to Joe Brown, Design Dough!
---
#22- To deliver quality contents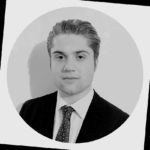 What is vital for us in the way we use social media, is that it acts as a trust signal and that it reflects the quality of work we can deliver for clients on these platforms. We will ensure that posting is done to a schedule and we will be certain to make sure we include a range of well-edited images, infographics, and animated videos to reflect our professional values. It is vital that a company's personal brand is reflected in its social media content and for that reason, we make sure that both branding and character are consistent in our activity.
Thanks to Connor Hewson, Assured Marketing!
---
#23-  Sharing discounts and offers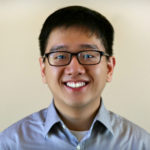 We use social media to share discount codes and offers with our community. This includes referral deals, free contests, and a whole lot more. The reason we've been able to build a following of nearly a quarter-million people is simply that we're always giving back. Every single week, we're finding new ways to help our community out with an array of unique rewards. If you can find a way to immediately answer the question of, What's in it for me? then people will always gravitate towards you on social media.
Thanks to Jerry Han, PrizeRebel!
---
#24- To build community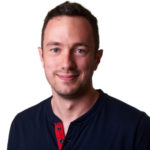 Using Facebook groups to build a tight-knit community around your business is a great way to make use of social media. We have a couple of FB groups that are built around our training courses, which our students can use to share tips, socialize and learn. It is a great source of feedback for our business since we get the information directly from the source. Not sure if people will be interested in the new product? Just ask your community for opinions!
Thanks to Gael Breton, Authority Hacker!
---
#25- To share about what we do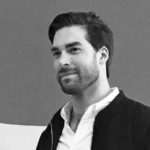 We use social media to educate people about what we do and what we know about mental health. That being said, we try not to keep our posts too somber. This is why we've made a TikTok account to post quick videos showing our expertise, and some of them feature our very own mental health professionals giving quick tips for those struggling with mental health. Basically, we use social media to show people the importance of our business, while making our posts fun and relatable at the same time
Thanks to Mike Clare, Mood Health!
---
#26-  Increase product awareness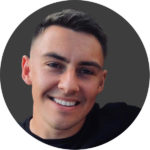 We use social media in various ways. First, we use social media to educate people about our products – what they are and how customers can benefit from them. Second, we use social media to sell our products. It is crucial to take advantage of the shopping features of social media as it makes it easier for prospective customers to browse and check out what they want to purchase. Lastly, we use social media to showcase customer service
reviews and product feedback. Doing so helps us show people our credibility as a brand, that we take pride in our quality products, and how we take care of our customers."
Thanks to Tobias Rawcliffe, Number 1 Plates!
---
#27- To build awareness and trust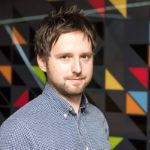 People often turn to social media to get a good idea of just who a company truly is. This information helps them make better decisions. Our potential clients find us through other channels and then check our social media accounts to find out whether we are still working or not. So we try to regularly post on social networks to make a positive impression on our prospects and convince them that we truly care about our clients and their business success.
Thanks to Charles Cridland, Your Parking Space!
---
#28- To share company's culture and values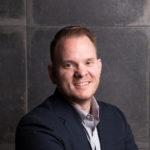 We post photos to introduce our job applicants to the people who make up our company and talk about their accomplishments and how we're putting the interests of our employees first. Job seekers can visit our social media pages to learn more about our
team and the whole atmosphere in our office environment. We also encourage them to participate in the discussions and promptly address their questions and comments. That allows potential candidates to get a feel for what the company is like before they apply.
Thanks to Jon Bennion, Online Marketing Gurus!
---
#29- To do live shows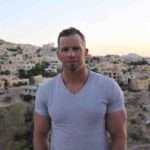 This year we started doing live streams through Facebook and Youtube to our local and online customers due to fewer people wanting to shop in person. These live streams were both educational and commercial in nature. The live shows allowed visitors to view our items, buy online and ask questions. We are now getting about 1500+ viewers watching our show each time. Not only has it helped to stay connected with our customers, but it has also generated a ton of sales for our business.
Thanks to Jeff Moriarty, Moriarty's Gem Art!
---
#30- For driving traffic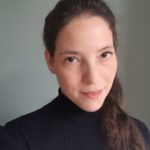 As a blogger and Pinterest manager, I use social media to drive traffic to my blogs, mostly through Pinterest, and to find new Pinterest clients. I optimize and manage Pinterest accounts and most of my clients find me on Instagram. She Can Blog is also active on Twitter, LinkedIn, and Facebook, because I believe you shouldn't put all your eggs in one basket. I post all my posts and pins manually on all platforms, and I try to invest to stay active on all of them to make sure my business isn't fully dependent on just one of them.
Thanks to Angie Makljenovic, She Can Blog!
---
How do you use social media for your business? Tell us in the comments below. Don't forget to join our #IamCEO Community.