Advice
5 Tools Startups Should Use to Effectively Communicate with Staff and Clients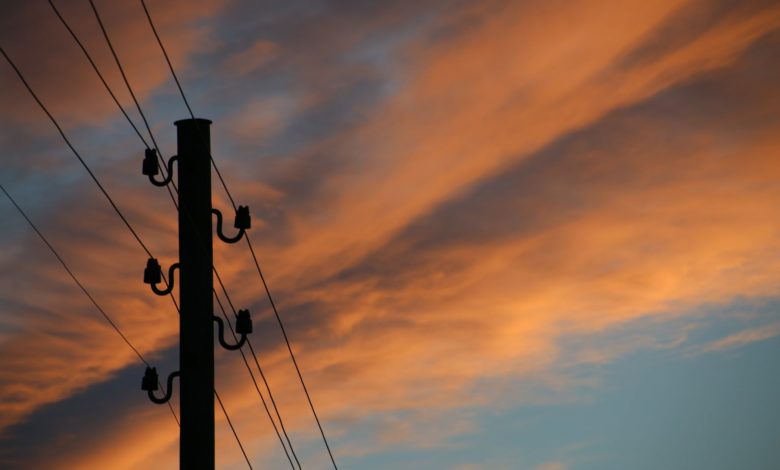 When it comes to starting your own business, you should think about dozens of things: the location of your office, a number of team fellows, ways to attract potential clients and much more. Usually, there is a detail startups forget about. It's communication, one of the most essential things that can affect your business both in a good and in a drastic way. The more effectively you get in touch with people, the more organized your staff is, and the happier your clients are. Let's have a look at these 5 useful tools that will bring you to an efficient level of communication with people inside and outside your startup.
Trello
Trello is a lightweight project management app that helps teams to collaborate with each other and keep track of all the current projects. The service is highly visual and customizable. It'll perfectly suit a team that prefers kanban-style management. You can create a number of boards. For example, a board for your designers, a board for your marketing staff, one more board for your developers and so on. Each board may have an unlimited number of columns and task cards. Most businesses use a standard model: Plan -> In Progress -> Done. However, you may add additional columns like For Approval, Keep for Future, Need Reply , etc. Trello lets you add a detailed description (Definition of Done) for each column as well as labels and stickers to your task cards. The tool makes it easy to see what your team members are working on, which tasks are on hold and why.
There are three options you can use:
Free – for small startups.
Business class for $9.99 per user/month. It includes a wide range of options and can be integrated with Evernote, Github, Google Hangouts, Mailchimp, Salesforce, Slack, Google Drive, Dropbox and other services.
Enterprise for large companies who need to collaborate with numerous teams. The price is set individually on request. Here you'll get a 24/7 support, additional security options, and all Business class features.
Slack
While Trello helps you track current and future tasks, Slack is killing emails. Instead of sending an email to your colleague and wait for a reply, you can drop him a few lines in Slack. It's an excellent private backchannel that lets you exchange messages, files, and links. The service is instantly searchable, thus no message will be lost. You can filter the search results by relevance, recent type or file type to find exactly what you are looking for.
Slack integrates with the majority of popular services like Google Drive, Google Docs, Dropbox, Twitter, MailChimp, Trello, Groove and many others. The service offers fully functional iOS and Android app, so you keep stay tuned wherever you are.
Currently Slack offers three packages:
Free – for those who want to give it a try during an unlimited period of time.
Standard for $6.67 per user/month billed annually. Here you get additional options like group calls, extended file storage for each team member, unlimited apps and service integration, etc.
Plus for $12.50 per user/month billed annually. This package includes all the features of the Standard one plus additional security option and 24/7 Support with 4-hour response time.
Officevibe
Officevibe is a great tool that allows you to see how satisfied your co-workers are. It provides a continual feedback system to help increase productivity, reduce turnover and build a responsible and friendly team.
Use Officevibe to create short 5-minute surveys and send them to your staff. You can set the email to be sent automatically at the necessary frequency. The reports come in real-time, thus you can see what troubles your team and what is appreciated by it. This tool allows you to quickly find the weak points and fix them.
You can also use Officevibe to promote team building activities and increase your staff engagement in the working process.
The service is available for $4 per person per month. Before buying it, you can start a 14-day free trial period.
Survey Monkey
When you know the strong and weak points inside your office, it's high time to think about your current and potential clients. And that's where Survey Monkey is your must-have. This survey creator offers a number of tools to easily survey your clients and analyze the data you obtain. It's widely used by KraftFoods, Samsung, and other companies.
Creating a survey using this Survey Monkey is really easy. All the icons are clearly marked and labeled. Besides, there is a short description of each option. While you are creating a survey, it appears in the center of the page, so you can see in real-time the way it'll look like.
When you are done with creating your survey, choose one of the distribution options: embed your survey into your site or blog, create a link to it and share on social networks or send via email.
There are four plans available:
Free – lets you have up to 10 questions in your poll.
Select for $26 per month with an unlimited number of questions.
Gold for $25 per month/user will give you custom themes, color, and additional reporting options.
Platinum for $85 per month/user includes all the Gold features plus advanced survey logic, phone support, additional distribution options.
Zendesk
When you use Survey Monkey or Officevibe, it's you who start a conversation. With Zendesk, it's your clients who contact your team first. It's a ticket-based service that is widely used by such companies as Freemake, Scyscanner and many others. If you contact Creately support, you'll also get a chance to see who it works for customers.
Using Zendesk, your clients may create a ticket with their question or issue. The service is very flexible. You can set what fields your customer should fill to create a ticket, add triggers and tags, create auto-replies, and install numerous plugins for better productivity, sort incoming tickets by question type, create macros for a faster reply, add how-to guides and so on.
You have 30 free days to try Zendesk. After that you'll have to choose one of the four plans:
Essential for $5 per agent/month. This package includes basic options like unlimited tickets, Twitter and Facebook integration, agent macros and web widgets.
Team for $19 per agent/month. The Team package gives you customer portal, branded help center, performance dashboard, etc.
Professional $49 per agent/month. With Professional package you can create multilingual content, community forums, check analytics and get custom private apps.
Enterprise $99 per agent/month. The most expensive package offers custom agent roles, multibrand support, hourly insight analytics, multiple schedules and other great options.
Whatever idea you want to imply inside your office, you should always keep in mind your staff reaction. It's not a secret: the more efforts you put to build a strong and friendly team, the higher your revenue will be at the end. If your staff is not happy, it'll affect your clients and your reputation. Hope the tools above will help you create a great and productive team and communicate effectively with your customers. If you know more cool services, share them in the comments below.
This guest post is courtesy of Terry Smith. Terry is a freelance blogger, former teacher and web developer. He enjoys modern technology and likes sharing his thoughts and ideas with other people. You can follow him on Twitter.