Resources
6 Entrepreneurs Explain The Best Local Resources in Their Area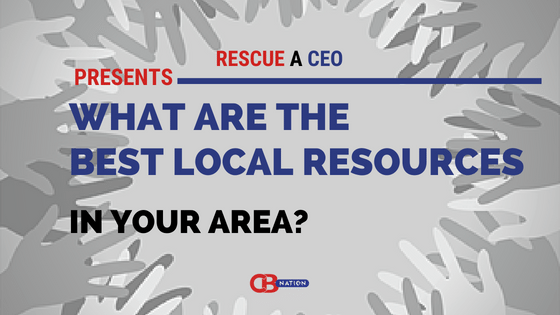 Local resources are easily accessible and they offer great support in a business. They can be in form of a community that helps you grow your local network and enhance your reputation with local stakeholders. To access some of the resources might require a small fee in exchange but the returns go a long way in helping improve your business. We asked entrepreneurs and business owners the best local resources in their area and here's what they had to say;
#1- The Small Business Center
The Small Business Center (SBC) at Coastal Carolina Community College (CCCC) is the #1 resource along the Crystal Coast for entrepreneurs. The SBC is part of a statewide network
designed to support the development and growth of small businesses. As a small business owner, I have gained tremendous knowledge by attending workshops offered along with mentoring by expert staff and roundtable discussions with other business owners. The SBC does not require a membership and offers seminars and workshops, counseling services, and information and referral services at no cost to the public. Director of Center for Business & Industry, Ms. Anne Shaw, and her team work closely with the civilian and military communities to cultivate small business development.
Thanks to Melissa St. Clair, Paper Chaser!
---
#2-1Berkshire
My grandmother, Dorothy Turner was a BBQ Legend in Oakland throughout the 1970s. She secured a $700 loan, an abandoned building and a week's worth of credit from her suppliers and built Everett & Jones Barbecue. In 2014, my aunt approached me about the importance of continuing my grandmother's legacy and my mother, sister and I formed Smokey Diva's LLC. My background in science and cooking allowed me to create a recipe but we were at a loss as to how to actually begin manufacturing, distributing and marketing the sauce. To get some ideas and advice as to how to proceed, I resorted to Google. A quick search for free resources for entrepreneurs in Western MA led me to 1Berkshire, the regional economic development organization. I found that they were hosting an Entrepreneurial Meetup at a local restaurant and I decided to attend. That decision was monumental for me. 1Berkshire helped me with business planning, marketing and financial advice. They connected me with mentors in the community who helped me get my recipe into manufacturing and on the grocery shelves. Today, 92nd Sauce is available online, in retail stores and at our new restaurant in Pittsfield, MA.
Thanks to Lorraine Jones, Smokey Diva's LLC!
---
#3- Two resources
When my wife and I decided to launch our subscription-based web design studio in Stockbridge, MA we found two things instantly – wonderful support from the local business community and excellent resources in organizations like 1Berkshire, our regional economic development organization. We launched our start-up, Mungy Studios, with no clients and no experience in building a business but, as most entrepreneurs do, took one step at a time and learned along the way. Fortunately for Mungy, at the beginning of our journey and still today, our economic development organization provides free one-on-one business assistance to help with our marketing as well as creating our business strategy. We were also paired with a mentor who provides feedback at every stage and we have ongoing access to business networking events.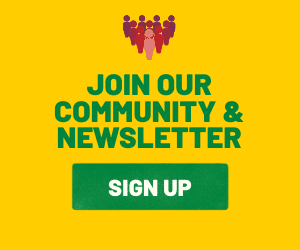 Thanks to Tom Sharpe, Mungy Studios!
---
#4- A number of resources
I think Boston is a great place to live and to start a company. It is a bit of the Rodney Dangerfield of cities since Silicon Valley/Bay Area and Silicon Alley/NYC get all the good press but truly Boston is where a lot of the tech and VC world started. As a woman business owner and entrepreneur there are amazing groups here and I am part of many of them. I find them very collegial and collaborative. The academic community is also welcoming and inclusive even if you are not one of their alums. Boston is not a one  company town, there are top universities, hospitals, VCs, tech companies, non-profits, health care, medical device, financial services, apparel, etc. There is no one niche. It is both big and small, everyone knows everyone here you are truly 1 degree from people you want to know so you better make friends and not enemies! The ecosystem here is great ‹ supportive, friendly and smart. Funding is there but you have to know your stuff and do your homework. The bar is high but there is a path for those who are ready. I have lived in NYC, LA, San Francisco, DC, Atlanta, etc. and in my experience, Boston is one of the best cities if you can take the long, cold winters here. More than any other place I have lived it is not about how you look, how much money you have, who you are married to, where you went to school, etc. but really about how smart you are and how good your idea is. I joke with friends in other cities that your cab driver here may have a PhD in Celtic Studies or speak 6 languages. I have an MBA from Harvard and most dinner parties I attend I am the least well-educated person there by far. I would say the culture here is low key smarts. People work hard and are jazzed by ideas. Really successful people are usually the most casually dressed. Being wicked smart is cool. Boston is about excellence. All our sports teams are competitive. They do not put up banners for divisional titles only world championships when they win the Super Bowl, World Series, Stanley Cup, etc. We attract the best and expect the best. I have lived here for 20+ years, the longest of any place in my life.
Thanks to Paige Arnof-Fenn, Mavens & Moguls!
---
#5-The La Grange Park library
The La Grange Park library is my best local resource, as they provide, a clean and quiet place to work as well as a limitless supply of business and strategy books to learn from.
Thanks to Stacy Caprio, Accelerated Growth Marketing!
---
#6- Networking group called Naturally Boulder
As the founder of an innovative food startup in what has been dubbed the Silicon Valley of natural food, the most powerful local resource I've used is a networking group called Naturally Boulder. Even for those who avoid networking at all costs, Naturally Boulder offers so much more. Several times a month they host impactful events where some of the leading experts and entrepreneurs in the industry come and share their expertise. I have notebooks full of wisdom and tactics simply from sitting in on these! There's also an online component of the community that can connect you with every other member, which has been a life-saver as a first-time entrepreneur in this industry.
Thanks to Tom Miner, Unwrapp'd!
---
What are the best local resources in your area? Tell us in the comments below. Don't forget to join our #IamCEO Community.