Just like videos, the use of podcasts is turning out to be a preferred engagement tool for many entrepreneurs. It can be used to educate your audience on diverse topics and highlight news in the market. Podcasts can also be a great engagement tool with your clients and audience where you give them a platform to share their knowledge, expertise, and opinions.
We asked entrepreneurs, podcasters, and business owners how they use their podcasts for business.
#1- To extend reach to potential customers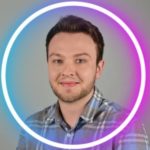 I cohost the #1 copywriting podcast Hot Copy and work as a copywriter, coach, and copywriter. Even though Kate Toon and I each have independent companies and goods, we wanted to work together on the show to increase the number of people who could potentially buy from us. It performs flawlessly! While historically our customers, subscribers, and students found us through the free information, we make available online, more and more people are now telling us they found the podcast.
Thanks to Jamie Irwin, Treadmill Review!
---
#2- As a lead magnet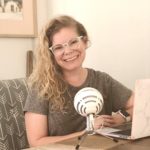 As a business owner, my time is precious so I want to make sure that my podcast is working FOR my business. With a strategy in place for my content and driving traffic from my podcast, I'm able to attract not just listeners but my ideal client and build like and trust through the podcast. I've booked many clients simply because they listen to my podcast and when that happens, I know that my podcast isn't just a hobby but an actual lead magnet for my business.
Thanks to Caroline Hull, Wild Home Podcasting!
---
#3- As a promotion tool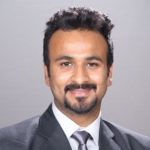 I see the value of using a podcast as a tool to promote our business. A podcast allows us to showcase our expertise in the industry, and provides a platform to share insights, best practices, and case studies with our target audience. By offering valuable and relevant content, we can build a loyal following and establish our brand as a trusted authority in the digital marketing space. In addition to building credibility, a podcast also provides us with an opportunity to drive traffic to our website, which can lead to increased leads.
Thanks to Rahul Vij, WebSpero Solutions!
---
#4- To create brand awareness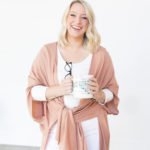 Launching a podcast has been one of the best decisions I've made for my business. It allows me to quickly and thoroughly convey my approach and expertise and turn my audience into loyal super fans. It's my number one hack for easily creating content, partly because conversations bring out more interesting insights and opportunities to educate, but also because it creates a robust bank of content that can be repurposed for other platforms without much extra work.
Thanks to Jordan King, Easy Scaling!
---
#5- To increase brand recognition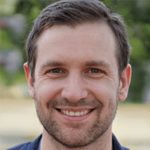 As the CEO of my organization, I have found that hosting a podcast has served both to inform our audience about what sets us apart from competitors while also giving us a platform to discuss our core values and mission more in-depth. Our podcast is used as a means to spotlight employees, customers, and even partners who have gone above and beyond to achieve success within the company. Creating a podcast gives us the opportunity to increase brand recognition while facilitating conversations between those directly tied to our business.
Thanks to Robert Leonard, Aimvein!
---
#6- Customer communication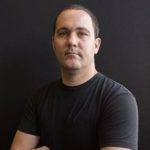 I am able to share my knowledge and experience on my business topics while also increasing consumer engagement. My podcast has been very successful as it allows me to expand my reach beyond the local market and speak directly to potential customers across the globe. Not only does this enable me to further showcase my expertise, but it also helps increase brand loyalty and customer retention in the process. Podcasting has been instrumental in helping my business grow and I highly recommend looking into this avenue for any entrepreneur looking for greater success.
Thanks to Luke Fitzpatrick, Drsono!
---
#7- Content connection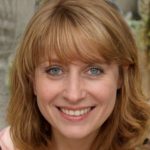 At our company, it's important for us to put out content that provides educational content as well as unique perspectives from outside influencers. We use our podcast to accomplish both of those goals. Our podcast not only entertains its listeners with a variety of topics and guests, but it also provides industry information that our customers can learn from and benefit from. We think the best way to engage our fans is by providing interesting up-to-date content. By producing a quality podcast, we are able to connect with our audience and create long-lasting relationships in an authentic way.
Thanks to Kreisel Jaquish, Hellovein!
---
#8- Industry insights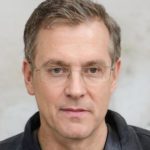 By creating a podcast, I'm able to share valuable industry insights and advice in an engaging format that resonates with customers. I use my podcast as a platform to
demonstrate the expertise of our team and to advertise new products and services. Additionally, producing a podcast allows me to connect with larger influencers in the industry who may not otherwise be accessible through traditional marketing methods. All in all, having a podcast for my business has helped me engage more effectively with customers, build brand awareness, and reach valuable relationships.
Thanks to Wolfe Bowart, Vivipins!
---
#9- As a marketing channel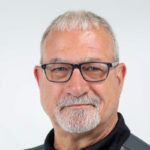 As a business leader, I understand the power of a well-crafted podcast. My podcast gives me an incredible platform to share my story, reach new audiences, and give tips on how to best manage any organization. It also serves as a powerful brand builder and establishes me as an expert in my field. By keeping topics timely, relevant, and on-brand, I create an effective marketing channel that expands my sphere of influence. Whether it's educating customers about new products or highlighting the successes of my team members, podcasts help bring purposeful conversations to life.
Thanks to Mark Timmons, Aqua judge!
---
#10- As a powerful marketing tool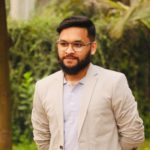 I use my podcast as a powerful marketing tool for my business. Through podcasting, I can reach a wider audience, engage with potential customers, and build relationships with industry thought leaders. I also use podcasts to increase brand awareness, create content that is educational and entertaining, drive traffic to my website, and share stories from my customers that demonstrate the impact of my services. Podcasts have been a great way to boost my business's visibility and reputation.
Thanks to Ataur Rahman, GetGenie!
---
#11- As a platform to reach the target audience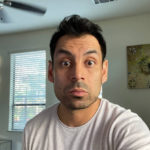 I use my podcast as a platform to reach and engage with my target audience. My podcast allows me to share my expertise and knowledge with listeners in an entertaining and informative way. I use it to provide valuable insights and advice on relevant topics within my industry, establishing myself as a thought leader and trustworthy source of information. Furthermore, my podcast provides an opportunity to connect with potential clients and partners, showcasing my personality and brand.
Thanks to Eric Sornoso, Mealfan!
---
#12- Increase website traffic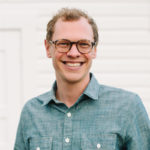 The podcast has helped me expand my business in several ways, not the least of which is by attracting more customers to my website. A podcast may be a good approach to increase revenue by attracting more people to our website. In every episode, I offer a call-to-action and a link to my website to encourage listeners to check it out. When I add a new function or feature to a client's website, I always make sure to get feedback from the audience. If they are interested in the topic or want to voice their opinion.
Thanks to Gerrid Smith, Joy Organics!
---
#13- Reputation building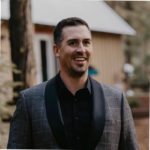 I bring dependable consumers as guests on my show and allow them to communicate with the public how our product or service has impacted their lives rather than just talking about the advantages of my business. I also interview staff members and ask them about their experience before joining my company, why they decided to join my team, and what they have learned since. I use my podcast to talk about the goals of my company, which makes podcasting more entertaining for everyone. By using client testimonials in my podcast, I strengthen my brand's reputation and establish credibility.
Thanks to Aaron Barsalou, Psyclarity Health!
---
#14- Engaging audiences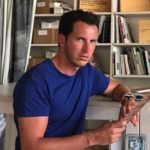 Just like YouTube giveaways, giving our listeners *surprise discounts* at any time during the podcast has worked brilliantly for us. Through this, I'm not only targeting more people to listen to our videos but there's something for everyone in that. The audience gets to save money on our subscription, and we get exposure to a wider audience. It helps build a long-lasting, strong bond with them since we are sharing our journey with them. In the end, it helps to increase revenue while keeping brand loyalty intact.
Thanks to Ryan Faber, Copymatic!
---
#15- To build brand credibility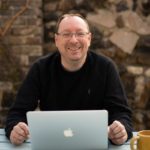 Building brand trust is one of the ways I used podcasts for my business. My first step in increasing brand visibility and trust is to establish an honest and personal connection with my listeners. Instead, concentrating on creating enduring relationships, and can considerably expand my business. I can enthusiastically share my knowledge and area of expertise to help my listeners understand more about my business once my main focus is on connecting with them. My podcast will expand if I constantly share excellent and worthwhile content with an authentic voice.
Thanks to Pete Chatfield, Household Money Saving!
---
#16- Put my podcasts on YouTube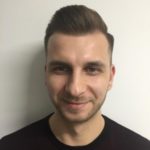 I put my podcasts to work for my company through YouTube videocasts. I've found that turning my podcast episodes into videos on YouTube is a great method to attract a wider audience. Many individuals use YouTube as a resource for learning or finding solutions. They could be randomly exposed to one of my episodes while surfing the web. They can subscribe to my podcast channel on YouTube. I can easily increase my website's referral traffic by sharing YouTube videos across my social media networks.
Thanks to Alex Contes, ReviewGrower!
---
#17- Learn more about my customers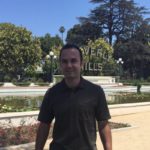 I think the key to leveraging your podcast to expand your brand is to put more emphasis on getting to know your audience. I consider ways to actively use my podcast to learn more about the preferences and requirements of listeners, who are likely to represent both my current and potential customers, as I develop the content for my show. The space created by podcasting is fantastic for deep connections. And thanks to these connections, you'll gain a wealth of knowledge about your customer.
Thanks to Emir Bacic, Pricelisto!
---
#18- Marketing through podcasts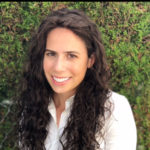 I am a mental health counselor and psychotherapist specializing in eating disorders and I have a podcast on the topic as well. Having a podcast has proven to be a valuable tool for my business. The podcast serves as a platform for establishing myself as an expert in my field, driving ideal referrals to the practice, and securing speaking engagements. It provides a unique opportunity for networking and building relationships, which are crucial in growing one's private practice. Additionally, the process of creating and maintaining a podcast is an opportunity to stay informed and up-to-date.
Thanks to Rachelle Heinemann, Rachelle Heinemann Therapy!
---
#19- Expert interviews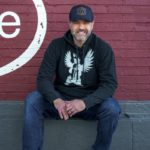 My business has grown exponentially since launching a podcast. Podcasting allows me to meet and have conversations with people that I may not ever have a chance to meet anywhere else. These podcasts then turn into relationships, business opportunities, and credibility. Guests that have been on my show and listeners of my show have referred businesses to me for not only sponsorship but also referrals to my podcast course and video content creation. Podcasting is the fastest way to grow relationships & networks.
Thanks to Erik Allen, Erik Allen Media!
---
#20- Establish myself as a thought-leader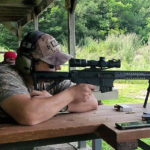 It is beneficial to a business owner like me whether he or she operates their own podcast or appears as a guest expert on other podcasts. Podcasting helps me establish myself as a thought leader within our industry and set myself apart from our competition. It allows me to share my expert knowledge with listeners while providing them with valuable insights. There are more potential clients when there are more listeners. Podcasting is a powerful way for my website to create organic backlinks.
Thanks to Max Shak, Survival Gear Shack!
---
#21- As a lead-generation tool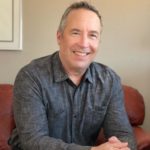 I have owned several franchises like Krispy Kreme Doughnuts as well as Wingstop. I have even created my own brands. Friends and associates have suggested for years that I start a podcast to share my journey and the stories of other successful people and their franchise brands. Well, almost 100 episodes in, my podcast is ranked in the Top 2% of all podcasts globally. Now, people reach out so I can guide them through their business ownership journey. It worked! Podcasting has been amazing! I can reach people at any time and the episodes never expire. It is an incredible lead-generation tool.
Thanks to Lance Graulich, Eye On Franchising!
---
#22- Audience growth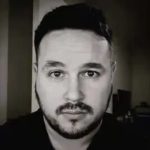 Our company's expansion strategy centers on expanding our target demographic and converting more of them into paying customers via strategic marketing. To do this, we conduct interviews with our listeners to find out which topics they find most interesting and which ones they wish we might cover in more depth through our podcast. Then, we set up a series of automated emails that tell new subscribers about our deals and introduce us to them. All these strategies help us boost our podcast conversion rate.
Thanks to Billy Parker, Gift Delivery!
---
#23- Customer engagement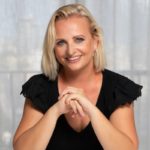 In our podcast, we only focus on the content and target audience. We remember that our content shouldn't affect our responsibility to provide value to our followers. To do this, we regularly host fascinating and helpful interviews with prominent figures in the field of dating. We also give listeners a link to a downloadable form where they can tell us what they want us to talk about on a future show. By doing this, we keep the audience's attention and improve our chances of being successful.
Thanks to Krystyna Trushyna, Doves-of-Love!
---
#24- Use my podcast to promote my business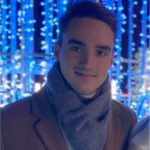 I use my podcast to promote my business by providing unique, valuable content that resonates with my audience. I create an engaging atmosphere through interviews, stories, and other content that helps my audience learn more about the industry and my services. I also use the podcast to network with other business owners and form relationships that can help me expand my reach. My podcast is an important part of my overall marketing strategy and I strive to make it as useful as possible for my business.
Thanks to Mark Voronov, Social Plug!
---
#25- To help with SEO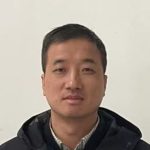 We use a podcast to help with SEO because a podcast is a valuable resource to boost the online presence and increase the authority of our business website in search results. For this, we only post niche-related content; it helps us get more hits on our official site and decrease the bounce rate. The niche-related audience is more curious about the details and products we offer. They respond to our products as serious buyers, which results in more sales.
Thanks to Danny Peng, Zxmedppe!
---
#26- For marketing purposes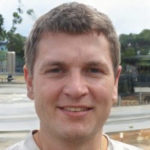 At my business, we use our podcast as a way to build an engaged community of listeners who keep coming back for more insights from us. We focus on delivering valuable content on topics related to our industry so that people stay informed about the latest trends and developments. As well as producing interesting episodes, we also use our podcast for marketing purposes such as promoting new products or services or announcing special offers. This helps get the word out about what we have to offer, and it can help drive more sales.
Thanks to George Harrison, Pkgmaker!
---
#27- Business development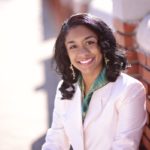 Podcasting has affected my business primarily in the area of business development. It has essentially replaced traditional networking that I used to do as it is much more targeted with the ability to build more meaningful relationships quicker. I credit podcasting with significantly turning my business around and finally giving my company the ability to conduct business internationally.
Thanks to Alicia Butler Pierre, Equilibria Inc!
---
#28- Product promotion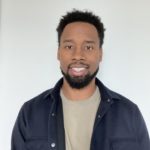 Using a podcast for my business has been incredibly beneficial. I am able to reach more potential customers and engage with them in a meaningful way. My podcast has enabled me to share my knowledge and experience with my audience, as well as build relationships with them. It has also provided me with an additional platform to promote my business, products, and services. Additionally, I have been able to use my podcast to gain valuable insight into my target market and identify potential opportunities. Overall, having a podcast has been a great way to help me grow my business.
Thanks to Brenton Thomas, Twibi!
---
#29- Industry trends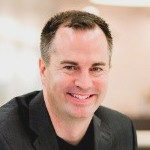 As a leader in the voice-over industry, at Voices, we use our podcasts to explore industry trends and provide educational tips to help voice actors improve their craft. For example, on our podcast Mission Audition, we chat with seasoned voice experts to assess what exactly makes a good voice-over audition. Our podcast called Vox Talk explores a wider variety of topics related to the voice-over industry, from trends to business tips.
Thanks to David Ciccarelli, Voices!
---
#30- To reach out to a larger audience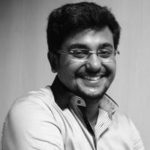 I have found podcasts to be a valuable tool for promoting my business. I started my own podcast to share my knowledge and expertise in my field, as well as to connect with potential clients and customers. The ability to reach a large audience with each episode has allowed me to build a strong following, and I have received numerous inquiries and new business opportunities as a result. Additionally, By leveraging the power of podcasts, I have been able to build my brand and grow my business in ways I never thought possible.
Thanks to Pradeep Kumar, Stan Ventures!
---
How do you use your podcast for your business? Tell us in the comments below. Don't forget to join our #IamCEO Community.