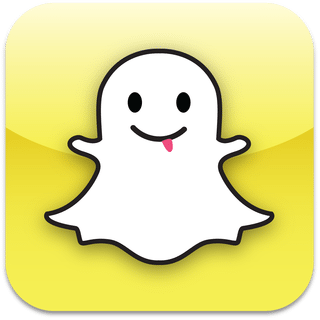 No one ever imagined that an app developed for a smartphone platform would create such a buzz. Snapchat recently rejected a $3 billion offer, which suggests that the creators had more on their minds than just pandering to the iOS and Android app consumer segment.
An initial look at the concept can make you think that a majority of the user base will consist of young adults, which is true to some extent. However, small businesses are quickly realizing the marketing value of apps and implementing them in their digital marketing strategies.
An article from the Washington Post reveals that Snapchat was responsible for processing 150 million images each day, which is a leap from Instagram, which processes 40 million uploads.
One of the first small businesses that utilized Snapchat as a marketing tool was the NY-based yogurt shop '16 Handles'. The customers were asked to send a picture of themselves eating a 16 handle yogurt at any of the franchise outlets to the official 16 Handle Snapchat account. Customers who sent the photos received a coupon that would get them a discount on their next yogurt purchase.
Another example comes in the form of fashion designer Rebecca Minkoff. She used Snapchat before her collection display at the New York Fashion Week, affording the audience a peek at the new line before it was revealed. This increased her audience outreach and brand loyalty among existing followers.
What can you do as a small business owner?
Now that the premise has been laid out, some of the following strategies can be implemented in your small business marketing:
1.  Snapchat picture + YouTube competition
This can be a killer combination to attract consumer attention. For example, you can advertise in-store that the first 10 customers sending snaps of their current purchases to your company's Snapchat handle will get a 20% discount next time.
Also, you can make a video about your business and mention the Snapchat competition in it. A rep for the marketing company 29 Prime states: "Having a video about your business gives the opportunity for you to showcase what your company is all about to non-committal customers and gives more interested consumers insights into your business before they contact you directly." In other words, you're generating new interest through the power of imagery.
2.  Soft selling
You can soft sell a new product or service through Snapchat. This is done by leveraging existing social media profiles and encouraging the existing user base to follow the business Snapchat account. Followers can then be given insider access to the new product before the unveiling (perhaps a couple of images).
However, every CEO should remain careful in this regard, because according to the official Snapchat terms and conditions, promotional materials aren't allowed. So the ideal way to leverage the following is to stay away from hard sells (no insisting purchases upon launch) and share a few images.
3.  Holiday sales
It's probably too late to capitalize on it in 2013 (perhaps not for some of you), but there's always the next holiday season to look forward to. You can build a Snapchat following in advance on the grounds of exclusive holiday offers for 2014.
Then when the time comes, use keywords or coupon codes and send them as snaps to the followers for discounts or free gifts.
What do you think of Snapchat? Feel free to leave comments.