Business as usual is no longer business as usual. Things have changed and a lot of it has to do with the smartphone. According to mobiThinking, there are over one billion smartphones in use around the world. This means there are even more apps in the Play Store and the App Store and on these one billion devices. For entrepreneurs and business owners, business has become more mobile and more fast. Entrepreneurs use apps to accept payments, scan business cards and more.
Rescue a CEO asked some entrepreneurs what phone apps they use that are best for their business.
#1- Evernote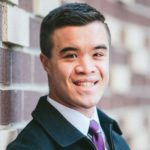 One of the best apps that you can take advantage of as a small business owner is Evernote. Entrepreneurs and SBOs are typically quite busy, which is where Evernote fits in perfectly. You can take note with it and create To Do lists along with many other benefits. You can share all of your stored information with team members as well. Another essential app is Square. it allows you to take payments via your smartphone, and you'll also pay less compared to traditional credit card processing fees. It's also free to use. Another lesser known app that could prove to be quite useful to small business owners is called AwayFind. This app allows you to only focus on the pertinent emails you receive important to your company, while filtering through the rest. If you spend a lot of time managing your email Inbox, it's easy to see how valuable this app can be. There's a nominal charge of $5 per month, but this is easily worth the cost considering the amount of time you will save.
Thanks to Andrew Schrage, Money Crashers!
---
#2- Three Apps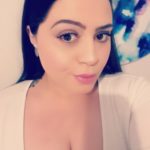 Great phone apps are an important tool for our fast growing digital marketing agency in Australia. The apps I personally use daily assist with a few key things – productivity, team collaboration, campaign management and working on the go.
My top 3 apps which get used daily are.
Google Drive & Docs: This is a great tool to collaborate on projects with our team on the go.
Trello: This helps us execute our campaigns by allocating team members to  projects and tasks.
Facebook Pages Manager: This app is perfect again, to have an on the go
easy way to access all of the Facebook pages you admin.
Thanks to Natalie Athanasiadis, Digital Visibility Group!
---
#3- Dropbox, Slack and Google Adwords Express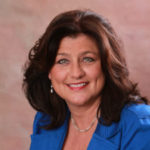 I use Dropbox for all of my file sharing needs. The insurance business can be very photo-intense, so enabling my clients to share their files with me instantly is incredibly useful.  Members of my team and I use Google's AdWords Express app to keep us all constantly updated as to the performance of our agency's Google Ads campaigns. We can instantaneously make changes and respond to realtime data analytics, which is fantastic. Our company is addicted to Slack, which is a very popular inter-company communication service, and their smartphone-facing app is just as robust as their desktop version. The ability to communicate with coworkers and to set topic headers (called channels) is great. It's fun to use and increased overall productivity by at least 20% within our first month of using it.
Thanks to Carol Bryan, Farmers Insurance Agency!
---
#4- Shopify POS app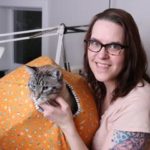 My business is e-commerce based, and sell through a number of e-commerce channels,but sometimes we sell products in person. We design cat beds and we use Shopify to operate our web store. Shopify offers an app for both tablets and smart phones that allows you to make sales on your phones, and I use it when I sell in-person at pop-up events and craft shows. This Shopify app allows me to control what merchandise is available for POS, and it also can be set to pinpoint my location and collect the correct local and state sales tax. I am able to accept credit cards through a reader that plugs into my phone, or with a stand alone card reader that connects to my phone/iPad with Bluetooth. The Shopify POS app works really well and so have their hardware add-ons.
Thanks to Jennifer Boaro, The Cat Ball!
---
#5- Skype, Office Mobile App and Google Drive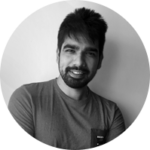 My top three apps that I use daily for my business would be: 1) Office Mobile – I travel a lot for my business and while I am on the go, I also need to constantly access several important documents. With Microsoft Office mobile app, I can create, edit, view and share my documents easily and also make PDFs. 2) Skype – Recent years have seen mushrooming of video conferencing apps, but nothing beats Skype. I have client calls and conference calls with my project teams every day. Skype helps me communicate effectively at any time wherever I might be. 3) Google Drive – It helps me store and share files and folders very conveniently. Everything I need is accessible on the Drive.
Thanks to Jitesh Keswani,  e intelligence!
---
#6- MailChimp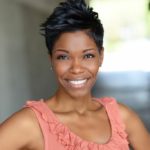 Mailchimp is useful for anyone who wants to send an email newsletter to customers. It has sent billions per month on behalf of its users and is free for anyone who doesn't have a massive mailing list. The iPhone app, which is a free download, does many of the same things as the desktop client but in a miniature format. Lists can be checked, created, edited and emails sent to recipients. Analytics for emails – who opened it, where, and so on – can also be viewed, giving valuable insights on-the-go. For those who manage a mailing list via MailChimp, the iOS app is a good thing to have installed on your device.
Thanks to Zondra Wilson, Blu Skin Care!
---
#7- Hey Jude, Planoly and Evernote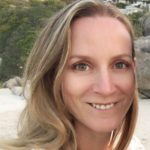 I can't live without Hey Jude. This is a Virtual Assistant service. A PA in your pocket, if you will. Run by real people who attend to your requests, which can be made 7 days a week 24/7. They've helped me with travel arrangements, looking for a new home, docotor's appointments, research for my business and even with expediting a passport when we needed to travel within a week. For my Instagram scheduling, I use an app called Planoly. This makes creating a beautiful grid easy and I can schedule my posts in advance. It sends a reminder when you need to post and it doesn't break Instagram's rules at all. Evernote is great for keeping all the resources I come across online in one organised place.
Thanks to  Chanelle Segerius-Bruce, Segerius Bruce!
---
#8- actiPLANS Absence Notes,  Inkflow and actiTIME Mobile Timesheet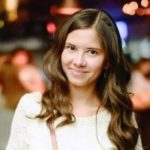 1. actiPLANS Absence Notes
It helps us to keep employee attendance under control without using rudimentary stuff like punch cards and sign in logs. With the app you can inform your colleagues when you are running late for work, submit a leave request or check who is out of office today. It eliminates excessive calls and emails.
2. Inkflow
Favorite app of our marketing team, we use it for for planning, scheduling, sketching, brainstorming and creating mindmaps. Everything you need when working on a new idea.
3. actiTIME Mobile Timesheet
This app helps us to manage time and projects. There you can create tasks for the day, track time spent on these tasks and review your performance. All the data syncs with the corporate timesheet system.
Thanks to Arina Katrycheva, actiTIME!
Apps: actiPLANS Absence Notes, Inkflow and actiTIME Mobile Timesheet
---
#9-Asana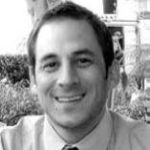 When running a business with many moving parts, it is often easy to become unorganized and lose track of daily task. To ensure that you stay organized and remain productive, begin using Asana. Asana is an app that makes it easy for you to track your day to day work flow and stay on track. Task and time tracking will also help you determine how much time you are spending on a given task and allow you to set reasonable goals based on the amount of time you are able to dedicate to each task.. As a result, you are able to build a clear view of how to best prioritize and adjust your time. Once you have put together a balanced schedule, you are far more likely to stay on track and hold yourself accountable – even on the most hectic days.
Thanks to Sacha Ferrandi, Source Capital Funding!
---
#10-  iGotcha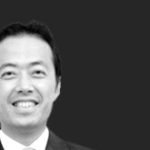 iGotcha offers today's global businesses and distributed workforce a better voicemail solution. From the #1 Japanese software distributor SOURCENEXT  iGotcha  brings voicemail into the 21st century with* multilingual transcription, wifi delivery, and convenient app integrations*. Professionals traveling abroad on business will never miss an important client voicemail with iGotcha for iOS and
Android:
– Transcribes voicemails in 11+ different languages (more than any other
app)
– Sends messages to your email, Facebook Messenger, texts, etc. via WiFi
– even when you don't have cell service
– Collects voicemails from all your mobile phone numbers with unlimited
storage in the app and organizes based on caller
Thanks to Noriyuki Matsuda, SOURCENEXT !
App: iGotcha
---
#11- Salesforce1, Outlook and Slack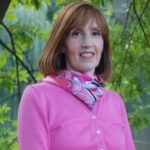 Salesforce1, Outlook and Slack. In order to streamline those and make the best use of my down time I have a second tier of three apps that are a real productivity boost Evernote with Scannable, Asana and Scan Biz Cards. Salesforce1, the mobile version of our Salesforce implementation, lets me update after meetings and networking functions so that I don't create a backlog. Outlook gives me the best access to my desktop email while keeping everything synced and I can respond on a timely basis. Slack is a must have communication tool for internal team use. Evernote with Scannable lets me curate content and save important bits of information without collecting scraps of paper. Asana is my go to To-Do list and I can assign tasks to other members of the team. Scan Biz Cards is the app that I found easiest to streamline the entry of new contacts into Salesforce, I don't use it often but it is a big time saver after a large networking event.
Thanks to Anne Kleinman, Ad Infinitum!
---
#12-Trello, Gmail and Google Drive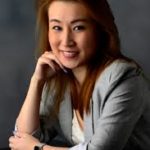 1. Trello – to assign and check tasks for the day
2. Gmail – to check emails and respond to them in a snap
3. Google Drive – to check documents and save documents to share with my
team.
Thanks to Fern Koh,  Fernberry Skincare!
---
#13- Slack, JIRA and Trello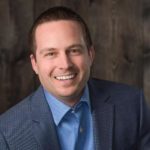 The three apps I use daily now and could live without. 1. Slack, not only cuts down on email usage its the best way to keep teams in multiple locations in real time communication. 2. JIRA, because what software or web company doesn't use it to run their projects? Best Agile system around. 3. Trello, used mainly for to-do list for personal and also across teams. It just easy to use and that makes it valuable.
Thanks to Mark Tuchscherer,  Geeks Chicago!
---
What's the best app you use to run your business? Tell us in the comments below.