We live in the age of social media everything. New platforms appear overnight and take the world by storm. Business owners, no matter their field, are kept on their toes when it comes to keeping up with modern consumers. Snapchat, Twitter, Facebook, YouTube, and a host of other apps are where businesses need to be if they are trying to compete with a tech-savvy consumer base. We asked entrepreneurs and business owners about how they use social media for business and their replies are listed below. These tips might even help you find the right footing on social media for your business.
#1- Reach out and make connections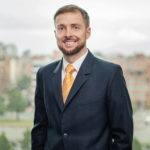 Beyond the obvious answer of using social media to promote the content produced and services offered by my business, I find that social media is a crucial tool for reaching out and making connections — generally far more effective than email in terms of getting a timely response. Because when you go to the effort of identifying a contact, finding their profile, and sending them a personal message, in my experience that generates a lot more replies. And even if that person is not able to help you out with the specific thing you approached them about, the ice has been broken and maybe next time they will be able to help.
Thanks to Craig Dempsey, Biz Latin Hub Group!
---
#2- Shine the spotlight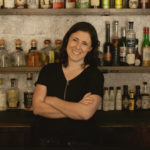 We use social media to support our own business but also as a way to amplify our audience. We host a couple Facebook groups and encourage our members to share their cocktail creations. Then we share them (with permission) on our Instagram and other social channels. Not only does this help increase brand engagement but it also makes content creation easier and, most importantly, lets us shine the spotlight on our community, not just ourselves.
Thanks to Julia Tunstall, A Bar Above!
---
#3- Education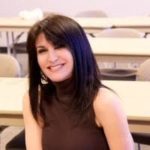 Founded in 2008 in Washington, DC, Inkandescent™ Inc. has used social media as a tool to share our content and create an online community. Education is the key to the posts we generate, including insight into entrepreneurs, the truly amazing women we feature on our magazine and articles about mind, body, spirit, soul and heart featured on our BeInkandescent Health & Wellness magazine. Great content that shows rather than tells, and teachers rather than preaches, is the focus of our messaging.
Thanks to Hope Katz Gibbs, Inkandescent™ Inc.!
---
#4- Providing value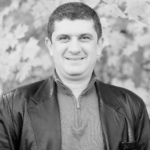 Give the audiences something valuable to see, read, and interact with. Entertain them, build a strong relationship with them by talking about what they want to talk about. Spend time doing social listening and learn what is important to those who might potentially want to interact with your brand. These tactics work better than advertisements because they make your brand stand out with value, not with a message telling the consumers what they need.
Thanks to Michael Kansky, LiveHelpNow!
---
#5-Create first impressions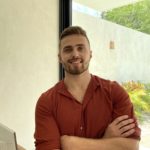 We feel your first 9 posts on Instagram is almost like your first landing page these days. The 9 posts need to summarize really what your brand is about. What you do, what you offer and what you stand for. That's how we use social media, to drive the first good impression of us.
Thanks to Jordan Smyth, Gleamin!
---
#6- Sharing jobs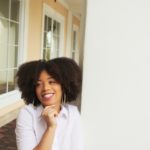 My company is a remote job site, so we are constantly sharing the jobs within our site on social media to get the word out there on hot jobs. Doing so, social media is the number one marketing channel that drives new members as well as helps build brand loyalty. We haven't paid for ads, but instead post consistently across the major social media platforms to organically boost our reach. We've had many members find us on social media, follow us for a bit of time and then eventually subscribe to membership with us. Social media is a fantastic tool that we use to keep our brand visible and constantly converting viewers into subscribers.
Thanks to Tori Kayla, Her Hub!
---
#7-Explore social strategies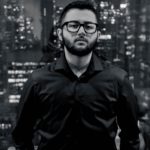 Social media is an excellent platform to share business news, promote blog content and engage with both your potential and current customers. And the good news is that there are even more opportunities that companies can harness to their benefit.We realized that it's officially time to begin exploring social strategies that aren't reserved to just Facebook, Twitter or LinkedIn. Platforms that reach younger and wider demographics, such as TikTok and YouTube, can help expand the reach of our audience, as well as increase our relevancy. As 2021 will surely be a year filled with innovation, the timing is perfect.
Thanks to Jordan Dwayne, 6 Ice!
---
#8- Invest in community
Community is important to us and we invest in our community in many ways. One of the ways we invest in our community is by being active and sharing relevant information on social media. This year, as the pandemic's isolation and quarantine requirements have meant fewer face-to-face interactions social media has played an even more important role. For people forced to stay at home, social media has been a way to stay connected. We use social media to share information our customers need to know about and to demonstrate our commitment to the community we serve.
Thanks to Richard Lee, Lee Brothers Construction!
---
#9- Two ways
Social media can be extremely powerful, and it can offer endless opportunities. However, we use social media not only to showcase our products, but to provide information that helps consumers make a more educated decision when it comes to making a purchase. We understand that consumers are making fewer impulse buys during these uncertain times, so it's important that they completely understand the specifics of the products that pique their interest. Helpful how-to posts and details that can start a conversation or initiate questions are very popular. And since we absolutely love to talk about our products, we deeply value the engagement.
Thanks to Travis Killian, Everlasting Comfort!
---
#10-Touch-point to engage with and grow my audience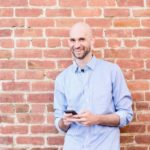 The most important platform for me is my Facebook group, Side Hustle Nation, which is now more than 28,000 members strong. This community has become a great place for readers of my blog and listeners of my podcast to come together to support each other and ask and answer questions. And because Facebook is such a popular search engine itself, the group also brings a lot of new audience members into the fold as well.
Thanks to Nick Loper, SideHustleNation.com!
---
#11- For generating leads
Our top priority for using social media to generate a lead, and it has proved invaluable to our lead generation strategy. We constantly post and add hashtags to our content, which is an easy way to reach potential customers and get more sales. Our best social media outlets are Instagram and Facebook, a very effective platform for us to reach our potential customers. In addition to regular marketing efforts, these two platforms help grow ¼ of our total monthly sales, which is absolutely a big deal.
Thanks to CJ Xia, Boster Biological Technology!
---
#12- Partner with influencers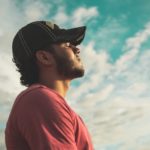 Social media for any type of business, whether B2C or B2B, is absolutely critical. In this day and age, you never know where your next customer will come from, so it's always important to be on your best form on the internet. I personally use social media to engage with my audience and partner with influencers. Becoming a relevant brand is easier said than done, and you have to speak the language of your audience. This is where content and influencers come in. By inviting people to learn more about your brand through trusted personalities, there is organic interest in your business that you can garner more sales and brand awareness.
Thanks to Philip Weiss
---
#13- Grow our business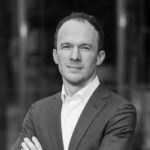 For CarVertical, social media integration became the catalyst for the business to grow further. Its integration paved the way for the magnification and diversification of our current business audience. Social media basically intensifies all aspects of our business's image while continuously making our brand more accessible and relatable to the consumers. It's the perfect outlet for CarVertical to create a business values-driven community aimed to enhance the customers' experiences by maintaining consistent interaction through inexpensive campaigns that bring back profitable ROI. All in all, social media integration allows us to gain more recognition and stand from all the others, solidifying the business's success.
Thanks to Arnas Vasiliauskas, CarVertical!
---
#14- Stay connected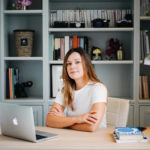 At Birdy we use social media to stay connected with the people in our community. We use different platforms to share the latest updates, educate about new insights, ask for feedback, or to just share interesting content. Of course, we also use social media to advertise our app, to establish our brand, and to position myself as the face of Birdy and an expert in the field.
Thanks to Juliette Swann, Birdy!
---
#15-Retarget website visitors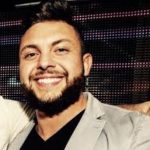 We use Facebook to retarget website visitors. Our website currently gets about 70,000 monthly visitors, and most of them head to our shop to purchase disinfection supplies. Using the Facebook retargeting pixel, we can show them ads for the products they viewed. Depending on where they are in the funnel- added to cart, just viewed, etc., we present them with different ads. Our SaaS business uses social media in a similar matter. We advertise to customers who have visited our site, and we show them the services we offer based on what pages they were browsing on our website. Social media has been a driving factor in the growth of our startup.
Thanks to Roman Peysakhovich, Onedesk, Inc.!
---
#16- Drive traffic at my website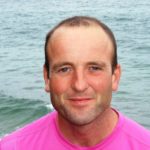 The main social media channels I find very useful and regularly use are You-Tube , Instagram and Facebook. I use these channels to drive traffic at my website and to particular pages. This can be to promote new content or a seasonal reposting of popular content. The result is always positive with an associated spike in traffic to the targeted webpage and smaller spike in enquires and bookings through the contact page. My business strategy has remain nearly unaltered in these last 10 years in that I focus primarily on creating and maintaining a great high authority website. By using in part, my social media channels to target and feed my website as and when required. I feel this strategy gives my social media postings a little depth of knowledge as they lead the user to further and deeper information regarding the subject posted.
Thanks to Iain miller, Unique Ascent!
---
#17- To stay authentic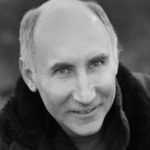 I can show prospective clients what I do, and at the same time be myself. I know that my USP is my own character, abilities & view on the world. By being authentic to myself, I also attract like-minded people who like what I do.  So I'll share things that I find amusing, share tips that I think are genuinely useful, and talk about challenges, mentioning some of my personal family details.  I can react to clients and make comments that go deeper than the usual lovely pic type of comment. I think people respect an authentic view, even if they disagree with it.
Thanks to Laurence Jones, KidsNaturally Photography!
---
#18- Several ways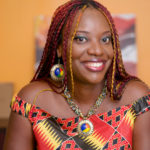 I leverage social media for my podcast and other business initiatives, mainly Instagram, Twitter, Facebook and LinkedIn. However, a gentle giant that many entrepreneurs have been ignoring is the Facebook-owned WhatsApp. I created a business account for having Group conversations around a new idea; Broadcasts to announce new podcast episodes and other initiatives and most importantly, keep clients and prospects in the know about what's new, behind the scenes operations or for conversation starters. I include links to Affiliates, podcast episodes or calls to action in my daily status update. I love WhatsApp and can't imagine how I would operate without it.
Thanks to Heneka Watkis-Porter, The Entrepreneurial You!
---
#19- Marketing and also for exposure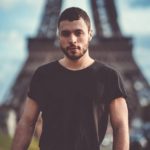 I believe *Instagram *is an excellent social media platform for effective marketing and also for exposure. Instagram gives users a great way to showcase their products while also garnering a large following. In my case, I upload images to give followers a sneak-peak into my travels with a link to my website in the bio. The majority of my website engagement, close to 40%, comes from my Instagram which has over 110k followers.
Thanks to Kevin Mercier, Kevmrc.com!
---
#20- Influencer marketing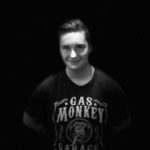 The main way we use social media for our business is through influencer marketing. Being an eCommerce business, sales are our only form of income. We work with micro-influencers, normally home interior bloggers, and send them beautiful rugs to promote on their social media, often along with a discount code, and see sales this way. This is great if we have a particular rug or style we want to promote. We work with influencers who have high engagement as this is where we see the most success.
Thanks to Ryan Jones, Land of Rugs!
---
#21- Two ways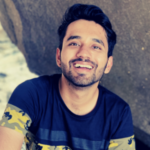 As a small business owner, I primarily use social media for building connections and finding leads. LinkedIn works exceptionally well in this regard. With private groups, a professional atmosphere, and open culture, you can directly message c-level executives with just a premium subscription. In-mails offer us the opportunity to reach out with a clear subject line and share our content easily. Another important feature of LinkedIn is the ability to share pdf in a carousel post format. This means you can get attention to your in-depth articles by telling a systematic story with visuals. LinkedIn also promotes extensive use of video hence it's a must for every B2B business.
Thanks to Yogesh Jain, Concept Allies!
---
#22- Expand the visibility of my business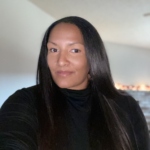 Social media is one of the most effective tools I utilize in expanding the visibility of my business. Between LinkedIn, Instagram, and Facebook I drive consistent traffic to my website with a simple informational or inspirational post. The demographic on all social media platforms thrive on presence, vulnerability, and honesty. I am able to build interpersonal rapport with complete strangers through personal quotes, step-by-step guides, and open Q&As. This organically transforms into a sense of trust and curiosity-from that curiosity I gain clients who are attracted to my work ethic, business model, and performance. Social media is the new day newsletter and I utilize the visual aspect to build my brand.
Thanks to Jessica M. Williams, Jessica M. Williams Career Consulting!
---
How do you use social media for your business? Tell us in the comments below. Don't forget to join our #IamCEO Community.