Digital transformation has brought about significant changes in the way businesses operate. One of the most important concepts that have emerged during this transformation is the need for organizations to pivot and shift their strategies to keep up with the rapidly evolving technological landscape. Pivoting involves making a strategic change in direction to adapt to new market conditions while shifting involves adjusting existing strategies to accommodate new technologies or customer preferences.
Here, 30 entrepreneurs tell us what they had to pivot and shift in their businesses during digital migration.
#1- Online communication and collaboration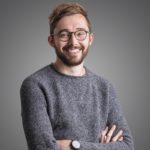 I had to pivot and shift within my business during the digital migration by focusing more on online communication and collaboration. With remote work becoming the norm, it was essential for me to find new ways to communicate with my clients and team members effectively. This involved utilizing video conferencing tools, project management software, and other online collaboration tools to ensure smooth communication and project management. Furthermore, I had to find new ways to market and sell my services online, by creating more engaging content.
Thanks to Sam Underwood, Bingo Card Creator!
---
#2- Cybersecurity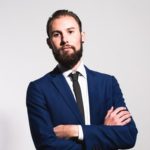 One way I had to pivot and shift within my business during the digital migration was by placing more emphasis on the importance of cybersecurity. With more businesses operating online, the risk of cyber threats has increased significantly. As a result, we had to invest in new security measures to protect our client's data and ensure their applications were secure.  By prioritizing cybersecurity, we were able to differentiate ourselves from our competitors and provide our clients with the peace of mind they needed to operate online securely.
Thanks to Percy Grunwald, Hosting Data!
---
#3- Data analytics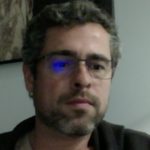 During digital migration, we made some shifts and pivots in our business. One of them was our perspective toward data. We started focusing on data analytics more. For examining and monitoring market trends in the housing industry, we realized it is the best option. Through it, one can find what kind of property customers prefer the most. For instance, mobile houses are one of the hottest trends now. We can discover prospective tenants interested in portable flats due to data analytics.
Thanks to Michael Doubinski, Penny granny!
---
#4- Marketing strategy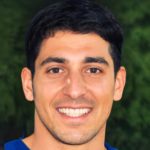 We changed our marketing strategy during digital transformation. To attract and reach more customers, we got our website revamped. Our website is SEO-optimized and user-friendly. It's easier to navigate through our website. And customers can contact us conveniently. Every detail of our work process is available on the website. We make sure the best offers and deals catch the attention of our customers. We also amplified our social media presence. Our marketing strategies also involve working with influencers.
Thanks to Ray Pierce, Zippy cash for cars!
---
#5- Facebook analytics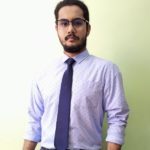 The amount of commerce done online has increased, and organizations that understand the need to create a digital transformation plan to connect with Millennials and younger generations where they are may profit. By using Facebook analytics, we were able to learn enough about our target market and clients. When we promote our service on Facebook, we can concentrate on the most important KPIs. Location, age demographics, and gender are further market data that Facebook's analytics give to visitors.
Thanks to Rashid Khan, Dubai's Best!
---
#6- Leveraging automated digital solutions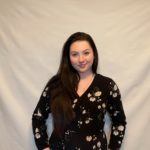 We cannot undervalue the role that social media plays in helping our company become more well-known and draw in new clients in the current digital world. As a result, we spend money on automatic digital solutions tools. We can continuously produce and publish material thanks to these technologies. These solutions enable us to automate the creation of our content and the planned publication dates. When we are busy and unable to keep up with social media obligations, this saves us time.
Thanks to Erin Murphy, Best in Ireland!
---
#7- Training for advanced technology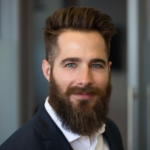 Digital transformation is a daunting task. It is more difficult at first, but then things begin to fall back into place. However, we had to shift to advanced technology and processes. Some of our employees were not happy with how they had to wrap their heads around it. We struggled with the implementation of various software that is now an integral part of our business. After a careful assessment of the situation, we spent money on onboarding training for employees. Not just this, we also provided employee performance support. Now, things are much better, and we are thriving in this.
Thanks to Marcus Arcabascio, Hardware Stores!
---
#8- Revolutionizing employee training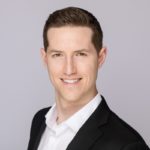 I have shifted in-person employee training into online training during our digital migration. Lack of instruction during training is a barrier to productivity. Employees often underperform when they are not trained properly. Digital training tools have made things easier to grasp quickly and implement in their work. It also helps employees get real-time feedback from industry leaders. Old ways of training are not only outdated, but they are inefficient. Since the rise of remote work, digital training has become vital.
Thanks to Matt Bigach, We Buy Houses For Cash!
---
#9- Elevating customer engagement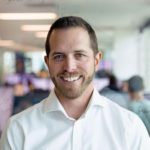 As part of our transformation, we're going for gamification. DT entails that you transform most of your processes. This would include your core processes, tech stack, and experiences. Our main focus has been on customer experience. For this, we gamified some of our marketing. We're using a customer engagement tool. It lets us gamify our campaigns. This way, our audience engages with us on a more personal level. The rewards are mostly discount codes and we have seen stellar responses from customers.
Thanks to Troy Shaffer, Blu Corporate Housing!
---
#10- Focus on digital marketing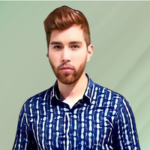 As a business, we had to pivot and shift in many ways during the digital migration. One of the significant changes we made was in our marketing strategy. We had to focus on digital marketing more than ever before. We had to shift our budget and our efforts from traditional marketing methods to digital methods. We also had to train our staff to use the latest digital tools and technologies to connect with our customers and target
audience.
Thanks to Matt Kerr, Appliance Geeked!
---
#11- Sharing useful content on our website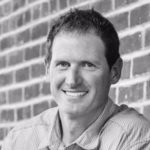 We had to shift our important processes during the digital migration. Being a real estate company, we are often involved in physical interaction with our clients to build their trust and clear their doubts. We mainly had to migrate our communications and work processes through collaboration tools, so that we can stay competitive while working virtually. We also had to provide some flexibility to our employees so that they can stay productive and motivated. We focused on sharing more useful content on our website for the users to be aware of the latest real estate trends and practices.
Thanks to Doug Van Soest, Socal home buyers!
---
#12- Empowering employees with AI and analytics skills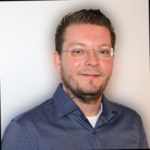 During the pandemic season, digital transformation became more of a necessity than a choice. In the plight of shifting presence on the digital platform, learning the system and analytics become the major elements. With us shifting between inside and internet-based services, we had to train all our people and employees about the functionalities. Everyone, in some way or another, had to be equipped to learn about AI, data sharing, and other things to be digitally sound and build a technological presence.
Thanks to John Willis, Convert free!
---
#13- Embracing e-commerce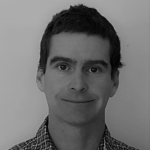 At the start of the digital migration, it was clear that we had to completely rethink our business model in order to stay competitive. We quickly shifted from a brick-and-mortar store to an entirely online presence. This transition included ramping up our e-commerce capabilities and moving our entire inventory onto the web. To facilitate this shift, we invested heavily in digital marketing to reach our customers and implemented new technologies, such as artificial intelligence and machine learning, to improve the customer experience.
Thanks to Shaun Martin, We Buy Houses In Denver!
---
#14- Shifting many services online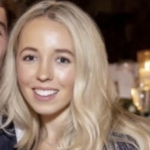 We have had to make several shifts and pivots within our business during the digital migration. We quickly responded to customer needs by transitioning many of our services online, including offering remote consultations, virtual appointments, and online video conferencing. In addition, we launched a new e-commerce platform to enable customers to purchase products directly from our website. This allowed us to make the most of new digital channels to reach wider audiences.
Thanks to Lauren Doss, Nashville Maids!
---
#15- Launching e-commerce platform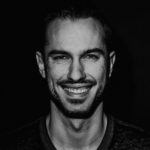 One way for a business to pivot during digital migration is to create an effective online presence. A well-crafted website with a polished design, clear branding, and easy-to-navigate content can help draw in customers and provide a platform for a business to showcase its products and services. This can also help the business establish trust and credibility with customers, and be a powerful marketing tool. Furthermore, having an online presence allows a business to retain visibility and become more relevant than ever.
Thanks to Victor Mathieux, Miracle Brand!
---
#16- Enhancing customer experience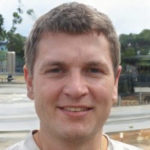 Digital migration has been a major challenge for my business. I have needed to shift the way I operate, pivoting in areas such as customer service, advertising, and social media presence. In order to offer my customers the best experience possible, I've implemented new technologies and resources in my business from teleconferencing tools to updated customer tracking and review systems. This has allowed me to build more meaningful relationships with customers, highlight their feedback, and continue to provide them with top-notch services all within the digital space.
Thanks to George Harrison, pkg maker!
---
#17- Adapting new technology and strategies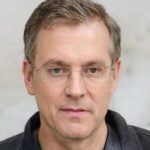 As an ongoing business during this time I have had to remain agile and adjust my operations against changing understandings and demands. With the rise of digital services, my team and I had to rapidly free ourselves from any outdated procedures we previously relied on. We educated ourselves quickly on current technology, marketing strategies, and customer service channels. This allowed us to transform the way we communicate with our customers and discuss our products or services.
Thanks to Robin Brown, ViVipins!
---
#18- Shifting to digital marketing techniques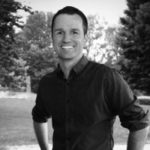 With traditional marketing methods like print and TV advertising becoming less effective, businesses have had to pivot towards digital marketing techniques to reach their target audience. Digital marketing involves using digital channels like social media, email, and search engines to promote products or services. This has required businesses to invest in digital marketing skills and technologies, such as search engine optimization (SEO), pay-per-click (PPC) advertising, and social media marketing. By effectively utilizing digital marketing, businesses can reach a wider audience and connect with customers.
Thanks to Nathan Hughes, Art ignition!
---
#19- Focusing on e-commerce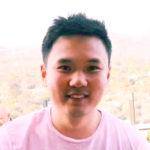 During the digital migration, I pivoted and shifted by, adopting new technologies and strategies to better serve their customers in the digital space. Our business shifted the focus to e-commerce and created online stores, contactless payment options, and virtual consultations and support. In addition, we used social media and other digital marketing channels to reach out to new customers and promote their products and services. Furthermore, we invested in remote work technology and tools to allow their employees to work from home while remaining productive.
Thanks to Richard Chan, Cover right!
---
#20- Improving our customer online experience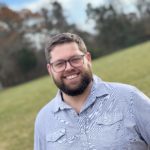 One of the biggest shifts we've had to make is in our marketing strategy. With more and more customers shopping online, we've had to invest heavily in digital marketing and e-commerce platforms to ensure our products are visible to potential customers. We've also had to focus on improving our customer experience online. This means ensuring our website is easy to navigate, our product descriptions and images are clear and accurate, and our customer service is top-notch.
Thanks to Chad Brinkle, High Country Offroad!
---
#21- Relying on social media marketing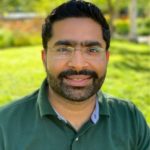 We've had to get creative and think of new ways to stay connected with our customers since the digital migration. We've had to shift to more online interaction and rely heavily on social media messaging and digital marketing to stay in touch with our audience. We've also had to get creative with our content, developing new types of workshops and programs that can be offered virtually. Overall, we've had to be flexible and think outside of the box in order to ensure our customers feel connected and supported.
Thanks to Harman Singh, Cyphere!
---
#22- Shifting to online sales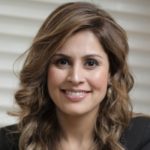 Many businesses had to pivot and shift their operations to accommodate the shift to digital technologies. For us, our fashion business is mainly e-commerce and online, so we started to rely less on physical stores. Our quick transition to online sales and marketing was primarily to maintain customer engagement.  We also invested in digital infrastructure, such as website development, e-commerce platforms, and digital marketing tools, to compete in the online marketplace.
Thanks to Rakhi Oswal, Edrio!
---
#23- Transitioning to the virtual world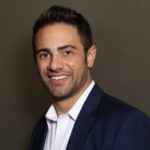 The digital migration has required us to pivot and shift much of our business operations in order to keep up with the changing technological landscape. We have shifted from primarily in-person meetings and services to offer more online options, such as virtual appointments and webinars. We have also moved many of our processes online, such as client onboarding, internal meetings, and document sharing. Additionally, we have increased our focus on digital marketing, optimizing our website for SEO, and utilizing email campaigns to better reach our target audience.
Thanks to Michael Dadashi, Infinite recovery!
---
#24- Adapting virtual support and innovation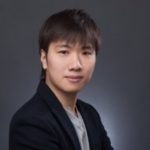 My business has had to pivot significantly during the digital migration. We've moved our operations online, shifted our customer service model to virtual support and online chat, and moved our marketing and advertising campaigns to digital channels. We've also adjusted our product line to better meet customer needs and trends while leveraging the power of digital platforms to reach new markets. In addition, we've implemented new technologies to ensure our operations remain secure and efficient.
Thanks to Ringo Li!
---
#25- Shifting to online ads and social media campaigns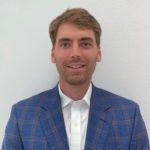 During the digital migration, We have shifted our focus from traditional marketing channels like print media and radio advertising to more digital options such as online ads and social media campaigns. We have also implemented technology into our customer service operations, allowing us to better serve customers who require assistance ordering items or understanding our product offerings. Additionally, we have adapted our sales process to be more digital and streamlined, using online payment platforms and automated order fulfillment systems.
Thanks to Justin Carpenter, Modern Maids!
---
#26- Shifting to digital solutions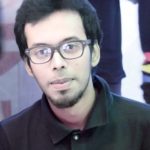 During the digital migration process, we have had to make some major adjustments in our business. We have shifted from traditional marketing strategies and implemented more digital solutions such as search engine optimization, content marketing, and social media to reach larger audiences. We have also optimized our website for a better user experience and greater engagement with customers. We have also invested more in technology and automation to streamline our processes and optimize our workflow.
Thanks to Fred Hoffman, The True Wilderness!
---
#27- Focusing on online channels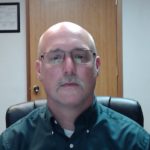 As a medical insurance provider, we had to quickly pivot and shift our sales strategy during the digital migration. To do this, we shifted our focus to online channels, such as our website and social media platforms, to reach customers who preferred to shop for insurance products digitally. We created an easy-to-navigate online portal that enabled customers to browse our products and services, compare plans, and get quotes, all from the comfort of their own homes. Moreover, we also created engaging digital content, including blog posts, infographics, and videos, to educate customers.
Thanks to Loran Marmes, Wisconsin Medicare Supplement Plans!
---
#28- Ensuring a user-friendly website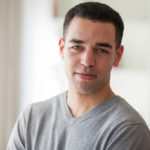 We've had to pivot and shift how we do business and think about our product range. We used to focus on contacting interior designers, contractors, and other commercial entities. Now, we're focusing more heavily on online channels – ensuring our website is as user-friendly and informative as possible and utilizing social media channels to reach potential customers. We've also had to adjust our product lineup – creating more affordable options in line with the current economic climate.
Thanks to James Smith, In Youths!
---
#29- Using social media and email marketing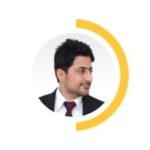 As the world rapidly migrated towards digitalization, my business had to adapt and pivot to stay relevant and competitive. One major shift was in our marketing strategy, where we had to move from traditional print advertising to digital marketing channels, such as social media and email marketing. We invested in new technology and tools to automate our processes and reach a wider audience online. We also had to adjust our customer service approach to ensure that we were available to our clients through digital channels.
Thanks to Syed Irfan Ajmal, DMR agency!
---
#30- Seamless transformation to digital platforms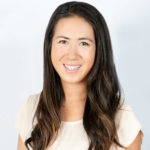 I had to quickly pivot and shift our business during the digital migration. Our main focus was to ensure our customers had a seamless transition to our digital platform while also ensuring our operations were running as efficiently as possible. We implemented new technology, and automated processes, and actively monitored our customer feedback to ensure we were meeting their needs. We also focused on our marketing efforts to ensure our customers were aware of the changes and the value our product offers.
Thanks to Lilian Chen, Bar None Games!
---
How do you use your podcast for your business? Tell us in the comments below. Don't forget to join our #IamCEO Community.