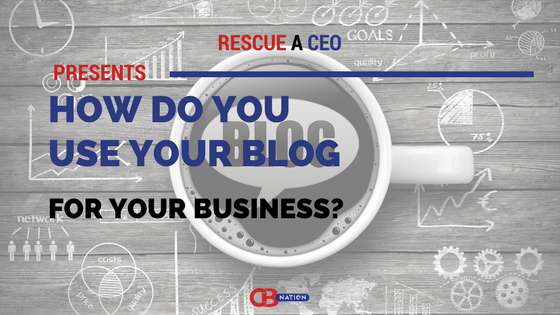 The Blogosphere is here and it is not going anywhere. It's not just for people talking about what they're eating for lunch or their next celebrity crush. Blogging is big business for entrepreneurs and business owners. CEO Blog Nation has a blogging community and we regularly blog for entrepreneurs and business owners and there are numerous reasons to blog. Rescue a CEO asked some businesses how they use blogging to help their business.
#1- To publish relevant content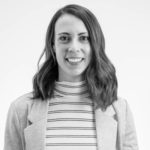 We usually go around our firm with blogs to publish content relevant to our business. We publish new product launches and compare and contrast their features with those already available in the market. Publishing content on how companies can better manage their payments, finding more accessible solutions, and what to look for in an ideal business finance merchant. Curating such blogs not only helps prove our expertise in the sphere but also helps validate our business and its products.
Thanks to Kaitie Weaver, Helcim!
---
#2- Creating a need constantly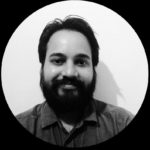 I focus on writing well-written, reader-oriented, and compelling blog posts that educate and entertain people by increasing brand awareness. By taking this approach, I not only attract more readers but also keep them coming back for more. If you've been using your blog solely as a platform to post your latest company news. You may be missing out on a key opportunity to engage with your customers and generate more traffic.
Thanks to Lokesh Pant, Bargain air ticket!
---
#3- To provide crucial information on fashion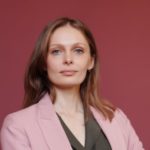 I use my business blog to market our products/services while giving crucial information surrounding fashion. I think that fashion isn't only about aesthetics; thus, in our blog, we also educate our target audience so that they can use the psychology of fashion to draw a more productive and fruitful life. Ultimately, I use our business blog to draw more traffic to our site and optimize our content so that we bring the best products/services to the table.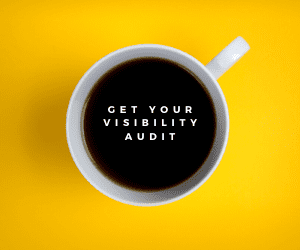 Thanks to Christine Brownstein, Palaleather!
---
#4- To build credibility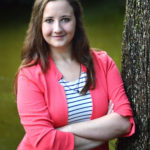 I use my blog, Fleurish Freelance, to build credibility. As a freelance writer, I am my business and brand. Blogging gives clients an authentic way to see my expertise and writing style so they can decide whether to hire me. It also helps them get to know the person behind the screen. Building trust is everything in freelancing, and my blog gives my clients and my followers another touchpoint for a stronger relationship.
Thanks to Alli Hill, Fleurish Freelance!
---
#5- To attract new potential clients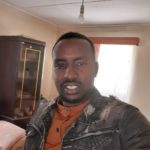 I use my blog to attract new potential clients, which then leads to more business. I also use it to keep my current clients up to date with my products and services. I also use my blog to provide valuable content to my clients. I share information and tips on my blog that my clients can use to help their businesses. I also share the latest trends, products, and services in my industry so my clients can stay up to date on the latest information. A blog can be a great tool to present yourself to the world in a way that allows potential customers to engage with you and what you do in a much more personal way.
Thanks to Henffrey M. Muthama, LedAsk!
---
#6- As a communication place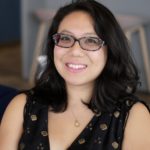 I use my blog as a communication place to share the creativity of ideas and exclusivity of expression. I believe it is through a blog that I have a professional space to communicate with my customer base, posting news, and content that answers customer questions and shares my expertise. Though it is always possible to do this on other channels, the blog has the advantage of creating content that can be found by search engines and thus emerges as a channel that helps me work on authority and to expand and improve the perception of my brand.
Thanks to Dr. Michelle Xia, Growtheart!
---
#7- Cater to your consistent audience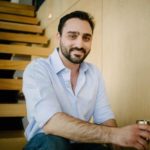 When you are consistent with your blogs and monitor their performance regularly with cutting-edge tools and technology, you can easily determine which type of audience, rather than readers, is more drawn to your content. After determining the demographics of your readers, present content that will keep them coming back to your blogs. After you've established your blog as a go-to source for new content, they'll come to you daily.
Thanks to Ryan Knoll, Tidy Casa!
---
#8- To build our business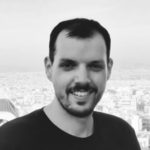 We offer a comprehensive product. So, the best way to cover the different aspects of it is to expand on the solutions we offer on our blog. But we also use the blog to draw potential customers to our website. Our blog articles do not cover our product exclusively; we write content that other agencies and businesses find useful. Topics range from onboarding freelancers to spotting bad clients. We try to tackle issues that are pain points for businesses.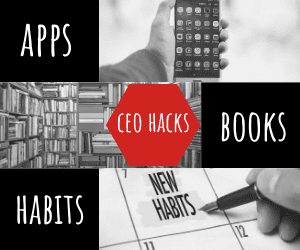 Thanks to Deian Isac, Service Provider Pro!
---
#9- To inspire creativity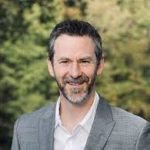 I use my blog on Pixa Prints to help people be more creative with their pictures to create special memories that can be cherished for a very long time. I find some blog posts tend to be dry, and not very informative. I wanted my blog section to be lively and full of activities that average people can participate in to create with their own hands. I also like to offer tips on how to take the best pictures, which can help to elevate a new photographer's skills.
Thanks to Glenn Sands, Pixa Prints!
---
#10- To promote a healthier lifestyle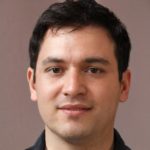 I use my business blog to promote a healthier lifestyle for those who are considering joining the stress reliever club, and for those who are not. My blog is full of different tips and tricks that can help alleviate stress whether you are an avid yoga fan, a muscle head, or just someone who wants to relax a little more. My blog is there for everyone and is solely there to promote a healthier lifestyle.
Thanks to Ben Warren, Stress Reliever Club!
---
#11- To write social media posts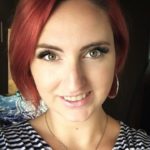 Once you have your content written, use this content as the source for your monthly social media posts. Engage your social network in an ongoing conversation focused around your topic theme on LinkedIn, Twitter, Facebook, and other networks. This way, all your content is created with your sales strategy in mind. All your posts and articles are about walking your prospect toward the sale. If you post one update per day, then each month, you should have no more than four self-promotion posts.
Thanks to Jessica Lauren Vine, RV Idiots!
---
#12- To further support my community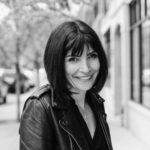 As a service-based business, and marketing expert I wanted to start a blog to further support my growing community of like-minded female entrepreneurs. As someone who has always had a lot to say particularly on the subjects I am passionate about, I often feel limited by the word count on social channels. It has gotten easier with video but with a blog, I can delve deeper into the topics that I know will support my fellow business owners who have ambitious growth plans.
Thanks to Anna Jones, Your AJency!
---
#13-  To share my investing experience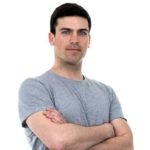 I initially set up my business blog to share my investment experience with others. I've been through all the highs and lows that come with investing and finance so I thought it would be a good outlet to help others avoid the same mistakes I did when I was first starting out. I've found great satisfaction in sharing my expertise on this subject and I feel that it's this satisfaction, and proper SEO practices, that have made my blog so successful.
Thanks to Ziga Breznik, Public Finance International!
---
#14- Dividing it into categories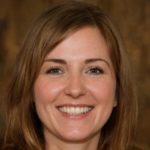 The way I use my blog for business is by dividing it up into categories and turning it into a focused medium of information relating to my niche and business: weddings. Each post comes with information on a specific topic or aspect of weddings, and through it, I provide my expert advice and experience! The way it is organized makes it easy for my audience to find answers to the questions they have in an easy and fast way, making the business more effective.
Thanks to Kirsten McKinley, Weddings & Brides!
---
#15- To promote my products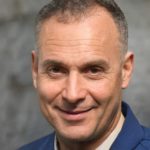 Using a blog is among the most underrated ways to promote your products and increase customer engagement in the process. Along with my website, I operate a blog through which I aim to provide a more in-depth understanding of my products and how they solve different problems for my customers. I have also included customer testimonials for each product, as it helps build trust and credibility for my products. This, in turn, leads to increased sales.
Thanks to Frank Barber, Learn About Gold!
---
#16- As a way of demonstrating authority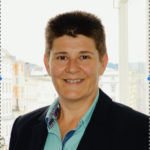 The blog for my business is on the one hand a way of demonstrating authority in my niche of export and international trade. It allows me to explore topics that correspond to frequent problems of clients as well as offer insights into areas that they may not yet have thought about. This brings in leads as well as allows me to direct people to my content for some free support if they are not yet ready to work with me. As a sole trader, I need to be effective with my time to make the most of the energy invested.
Thanks to Kathryn Read, Kathryn Read Consulting!
---
#17- To build our brand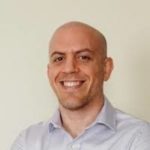 Our business blog has been one of the best ways to build our brand. We write quality, informative, and authoritative articles about our industry. Our readers know they'll get the best information from us because it's not just well-researched – it's written from personal experience. Our customers view us as an authority in our niche, and our blog ensures that their opinion of us won't change. As a result, blogs can be a seriously effective way to promote your business, drive traffic, boost sales and increase your
brands credibility.
Thanks to Eran Galperin, Gymdesk!
---
#18- To show our expertise  in our area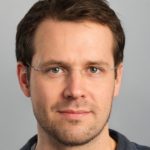 We use the blog on our website to show that we're knowledgeable about our niche. Nothing will attract new clients like free information that captivates first-time readers. You can always have a great sales pitch on your website, but how would a cold visitor know that you actually deliver what the products page promises? A well-structured blog with an abundance of information offered for free will make anyone understand that you know what you're talking about.
Thanks to Alec Pow, The Pricer!
---
#19- To create brand awareness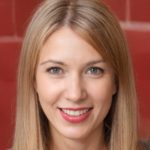 I use my website's blog for creating brand awareness amongst prospective audience members. We operate in a highly competitive industry, making differentiation a need rather than a want. Through blogs, we aim to help consumers understand how our offerings differ from the competition. We provide relevant information about the industry's operations. When creating blogs, we are mindful not to aggressively praise our company.
Thanks to Elisa Bender, RevenueGeeks!
---
#20- For the search engine optimization (SEO) benefits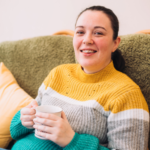 The main way I use my blog for my business is for search engine optimization (SEO) benefits. It allows me to target really niche keywords, the kind that I would struggle to get my standard web pages (home, about, contact, etc.) to rank for in search results. For example, I can create a blog post specifically to target the keywords 'how to build a website, it would be difficult for me to target those keywords on any other part of my website.
Thanks to Kim Scotland, Kim Scotland Web Design!
---
#21- As a lead generation tool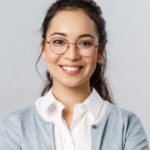 We primarily use blogging as a lead generation tool that allows us to effectively drive visitors to our website by regularly creating free informative content on relevant "hot topics", as well as participating in guest posts across multiple authoritative sites. And while these content pieces don't necessarily lead to actual sales conversions, their main purpose is usually to help us to build up our mailing list through the use of forms that allow readers to sign up should they be looking to learn more about our services.
Thanks to Eden Cheng, PeopleFinderFree!
---
#22- To attract inbound links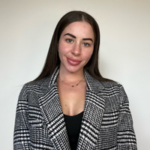 The Google algorithm takes into account when determining a site's position on its search engine result page including inbound links, also known as backlinks. Making content that other people want to link to is one of the best ways to get high-quality inbound links. We can increase the likelihood that other websites will link to our site as a resource when we write insightful, thoroughly researched blog posts. Link building is the most difficult aspect of search engine optimization.
Thanks to Jenna Adams, Avenue Perth!
---
#23- To establish me as an authority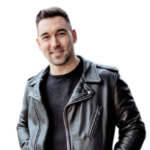 I use my blog posts as an effective way to establish myself as an authority in my field and to show my knowledge. By consistently publishing high-quality, user-friendly blog posts, I can give readers the impression that I have a thorough understanding of both my target market and their needs, in addition to my industry. When prospective client finds the answer they need on my blog, they are more likely to think of my business the next time they require assistance.
Thanks to Jack Williams, HandymanReviewed!
---
#24- To receive more traffic on my website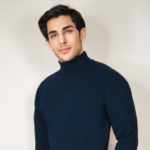 People will visit my website because of the fresh, helpful content provided. The more people interact with and learn about the brand, whether they are brand-new visitors or devoted, returning customers, the more likely it is that these visits will result in purchases. Each new blog post adds a new indexed page to the website as I create a library of content on subjects related to my business.
Thanks to  Brian Jones, Best in Edmonton!
---
#25- Posting answers to questions related to typical client issues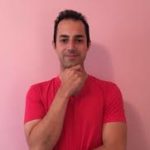 We use our blog in various ways, from posting press articles and recent news to answering frequently asked questions. We have found that providing answers to problems and offering tutorials and solutions to potential client pain points provides the most benefit. Therefore, we now primarily use the blog to post tutorials and case studies and answer questions related to typical issues that potential clients usually face in their business.
Thanks to Zaid Ammari, PPC Masterminds!
---
#26- Promote digital accessibility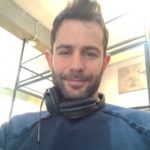 Truthfully, sales conversion only comes on the latter of our business blog's priorities. Rather, we use such to optimize global digital accessibility to protect our audience from unanticipated lawsuits, help people digest information when visually impaired, and simply spread positivity amidst the trying times. Our business blog is for everyone to learn from, contribute to, and appreciate. Blogging is a fantastic SEO technique that can raise website traffic and rankings.
Thanks to Danny Trichter, Accessibility Checker!
---
#27- Optimize site traffic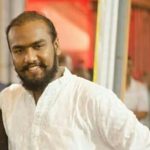 I use our business blog to draw traffic and turn them into successful leads. We also use it to dismantle the stereotypes that come along with being a cannabis dispensary. I think that for all businesses, a blog site should be used not just to delineate imperative information to your target demographic, but also spread awareness of your advocacy.   I personally use it to promote my expertise as well as an extension of the services I can provide to my clients. Our business blog is for everyone to learn from, contribute to, and appreciate.
Thanks to Kshitij Nigam, Cheef Botanicals!
---
#28- To grow my business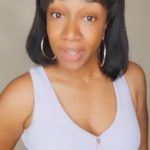 As a small business owner, I am always looking for ways to grow my business.. For the past 2 years, I have been the definition of a DIY small business owner and as a DIYer, I have the budget to match–small! I have been learning as much as I can about how I can best organically drive traffic to my website. Social media, word of mouth, and SEO have been at the forefront of my efforts. I've learned about how blogging can increase my efforts of being seen by potential purchasers.
Thanks to ShavonSt. Germain, The So Dreamy Company!
---
#29- To increase business visibility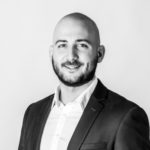 It is important to know how to maximize your blog for efficient endorsement. The first thing to do is to set goals that will be the basis of your future content. Second, knowing your target population is paramount. Fortunately, useful tags are available that you can incorporate into your blog to reach the right people who will most likely be interested in your products and services. The third is to showcase your honest output and feedback. Nobody likes to be deceived, hence it is important to display real numbers and results to better relay progress.
Thanks to Erin Zadooria, BudPop!
---
#30- Inform customers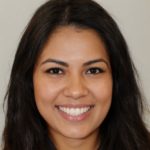 We use our blog to help people stay curious, confident, and consistent. We provide and publish quotes and articles so people will always feel enlightened and empowered. We basically cover almost every aspect and relationship of human life. We basically use our blog to help people properly deal with their emotions through our quotes. We also use it to inspire people, especially those who are undergoing hard times. In addition, a blog can be a powerful marketing tool that can drive traffic to a company's website and help convert readers into customers
Thanks to Veronica Thompson, Everyday Power!
---
How do you use your blog for your business? Tell us in the comments below. Don't forget to join our #IamCEO Community.