Technology is revolutionizing networking every day. To leap the best from your network you have to look at it as a relationships building process rather than 'what's in for me?' Leveraging technology to build relationships has been proven to yield trust within the network and ultimately the best leads. LinkedIn is one of the platforms where you can build your network.
Here's what entrepreneurs had to say about the effect of technology on networking.
#1- Technology makes networking a breeze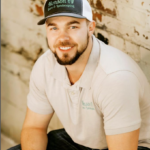 I feel like technology has been a real game-changer for networking. I've been able to connect with other business owners in lawn care and landscaping from across the country, without ever leaving my house. This never would have been possible without costly travel and some kind of conference before things like LinkedIn, social media, email, and Zoom. Virtual networking also makes it more accessible for people who may not be able to network in person due to being immunocompromised.
Thanks to Tom Monson, Monson Lawn & Landscaping!
---
#2- Easier to share resources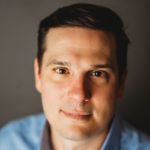 Technology makes it easier to share resources as part of your networking strategy. In the past, when you met people in person, it was harder to share information. You might have to mail an interesting journal article to someone in your network; it could take days or weeks to reach the recipient. Today, technology makes it easy to share information. You can reach out to a contact and share links to interesting articles or ideas via messages or email.
Thanks to Shawn Plummer, The Annuity Expert!
---
#3- It builds a foundation for in-person meets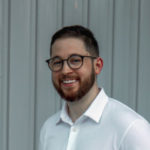 Entrepreneurs invariably need to use all the tools available to them to get ahead in their careers and excel. Among the many advantages of technology, it certainly builds a foundation for in-person connections and meets. Networking online can be the first step to finding a community that you truly resonate with and connect with. This can lead to conferences, events, and other meets that cement this connection and present great opportunities for all involved.
Thanks to Marc Roca, 4WD Life!
---
#4- Changed the way we network in the professional world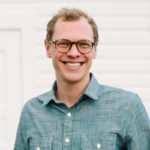 Our phones are always with us, eliminating a boundary of time that previously existed. You can make an immediate connection with anyone at any time. Physical barriers no longer exist, either. You no longer necessarily need to know the right people to get an introduction anymore. It still helps, but it's not absolutely necessary. Technology has given us the platforms to make faster connections that can lead to the face-to-face conversation needed.
Thanks to Gerrid Smith, Joy Organics!
---
#5- An excellent tool for knowledge-sharing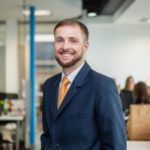 How we network has been going through a revolution as our technology has become more advanced. It is vital to take advantage of the technological resources we have today. I learned that focusing on LinkedIn, Instagram, and Twitter is essential. These platforms have allowed me to connect with like-minded and inspiring individuals and companies where knowledge-sharing and inspiration are very present. The technology within the networking process has been highly beneficial for me and my business.
Thanks to Craig Dempsey, Biz Latin Hub!
---
#6- Technology provides an avenue for more efficient communication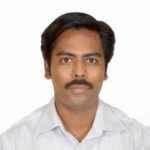 There is no question that the impact of technology on networking has been massive, and it continues to grow in importance. While faces-to-faces interactions still play a significant role in networking, technology provides an avenue for more efficient communication. For example, email allows you to send messages quickly and easily with minimal overhead costs. So why not take advantage of this excellent tool when networking?
Thanks to Abdul Rahim, Software Test Tips!
---
#7- Networking is a lost art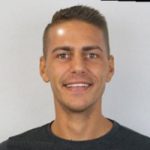 It is somewhere between formal and informal communication, and like perfectly cooked meat, it must be done just right for optimal effect. Tech developments have allowed networking to become smoother and faster. To reach a client far away, you no longer have to send a liaison, messenger, or a dove, you can simply write an email. Technology has also allowed you to build a brand and attract clientele on the web. It is also an inevitable phenomenon today, marking your presence on tech platforms.
Thanks to Preston Powell, Webserv!
---
#8- Technology has undoubtedly positively impacted networking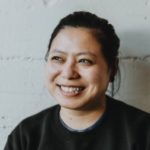 It allows instant and efficient communication with colleagues, clients, and potential business partners. Technology also increases our global access to information and connections; we can connect with individuals from various industries and locations worldwide through social media and online networking events. I believe that technology dramatically enhances the networking process by providing us with efficient communication channels and expanding our reach beyond traditional boundaries.
Thanks to Sinoun Chea, ShiftWeb!
---
#9- Expanded our ability to connect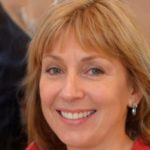 In my experience, I have witnessed firsthand the impact of technology on networking. Specifically, it has dramatically expanded our ability to connect with organizations and build relationships. Thanks to technology, we can now easily connect with individuals worldwide through social media platforms and digital communication tools. It has allowed us to expand our professional networks and reach new potential business partners or clients. Technology should supplement rather than replace personal interactions in building meaningful relationships.
Thanks to Emma Williams, HIGH5!
---
#10- Optimized communication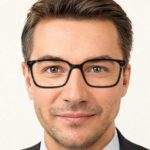 Employ your skills to help you engage in more and better talks since conversations are the fundamental building block of optimized communication anchored in technology. Social media is the McDonald's of human interaction; it is quick and convenient but not, particularly filling. Use your tangible items to keep track of recommendation businesses, set reminders for when to regularly follow – up so you never allow a friendship just wither away, and keep a diary so you can remember crucial facts.
Thanks to Imran Ali, Glasses Hut!
---
#11- We can build an impressive library of social proof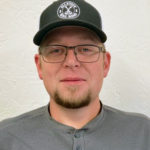 Technology has been transforming the business landscape since its invention. With technology on our side, CEOs have the unprecedented opportunity to build a library of social proof surrounding their products and services. Many people decide to do business with brands based solely on online reviews. As long as you're committed to providing a great customer experience, your patrons will have great things to say about you. Their shared insights have the power to create a domino effect of earned business.
Thanks to Joshua Nelson, Allstate Bail Bonds!
---
#12- Introduction to digital business cards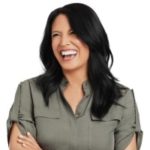 One of my favorite ways that technology is transforming networking is through digital business cards. I can't tell you the number of times I've shown up to a networking event only to realize I'm fresh out of cards. Dotcards.net is my favorite option for creating a sharable digital business card, but many options are available. As an added bonus, digital business cards cut down on paper waste, so this tech is another way to live out my business' mission of sustainability.
Thanks to Stephanie Venn-Watson, fatty15!
---
#13- Expanded possibilities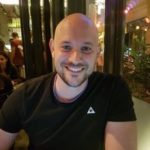 Technology's biggest impact on networking was that it expanded possibilities. Networking was a huge and complicated deal back in the day, and today you have the situation that a new connection is just one LinkedIn message away. Technology greatly impacted what is possible in networking, and there are so many ways today to reach out to new people, start a conversation, and establish a network. Technology has greatly complemented networking, and we must get more of it.
Thanks to Gilad Zilberman, SeatPick!
---
#14-  Increased our networking resources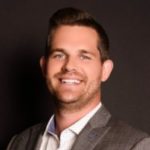 Technology has exponentially increased our ability to network. Limits that have existed for all of human history are no longer relevant in a globalized network. For those who put in the work, professionals can connect, or seek partnerships with other professionals from all around the world. In the past, social resources were limited to your local area or network. As those boundaries have shattered, technology has dramatically opened up our world to infinite networking possibilities.
Thanks to Kevin Miller, Kevin Miller!
---
#15- Made networking more accessible and more automated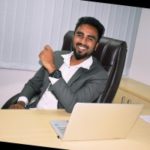 Technology has provided fantastic tools for making networking more accessible and automated. You can learn about people on social media before meeting them and creating better professional and personal relationships. This allows you to find common ground with them and determine whether they are good for your professional growth. Although technology can promote networking, it can also stifle it. People who used to thrive socially inside familiar office bubbles are now forced to communicate online, with many workers still working from home.
Thanks to Karthik Manoharan, WeCodee Innovations!
---
#16- Enabled people to begin making connections online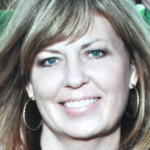 Technology has enabled people to make connections online before meeting in person. LinkedIn is often the first touch point that people have with each other, which often leads next to a virtual call. Sometimes it even ends there and people never actually meet in person because so much business is done virtually. Overall, technology has made networking less personal but I don't think it's any less effective. In fact, it opens up the pool of people that you can network with because networking is no longer location-dependent.
Thanks to Carolyn Young, Step by Step Business!
---
#17- Quality over quantity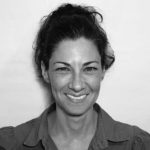 Technology has made networking easier and quicker. But I think the quality of connections you have made online vs. in person can't be compared. There is nothing as strong and meaningful as genuine human connections. You are just an avatar on someone's feed when you are online. Face-to-face conversations show the real you: from charisma to your body language. And it's something you can't display over a Zoom call.
Thanks to Dr. Tali Ditye, Mommyhood101!
---
#18- Revolutionized the way we connect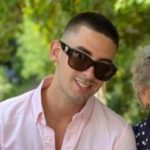 Technology has undeniably revolutionized the way we connect with each other and in the last decade, social media seems to have provided the biggest impact on these connections. Previously, to network with others, we would need to engage in physical connections at events, conferences, or simply through daily life. This limited the way we made connections with others to various degrees. Since the introduction of social media, these connections can occur instantaneously from anywhere in the world.
Thanks to Angel Martins, Finsbury Media!
---
#19- Real-time communications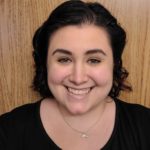 An immediate message combines the real-time, immediate nature of a phone call with the practicality of email. Instant messengers make it possible for workers to communicate with one another with just a few keystrokes when necessary. Numerous messengers also offer more sophisticated features like file sharing, employee status checking, and video conferencing. As a result, they can respond to customer service requests and resolve problems faster.
Thanks to Eleanor Fletcher, The Best Brisbane!
---
#20- Communication at the click of a button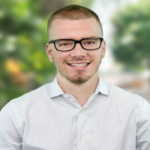 Technology has allowed us to communicate at the click of a button. The biggest change in networking is that we can now be anywhere and anytime. With the emergence of technology, networking has become much more flexible. People are no longer limited to physical locations. People can meet in different places at any time. We can communicate with one another through technology and do it on a global scale. Technology is changing networking. It's helping people to expand their networks
Thanks to Thomas Niemczewski, Dream Chasers!
---
#21- Seamless communication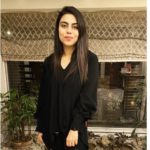 Technology has enabled seamless communications. This has helped in building quality networks inside and outside the organization. The mass availability of communication tools like Zoom, Google Hangouts, and Emails has opened every path to building long-lasting relationships with people. Hence, communication technology has completely transformed networking. The ease of access to reach out to business professionals and entrepreneurs anytime is a blessing.
Thanks to Aima Irfan, Inside Tech World!
---
#22- Personal branding is complicated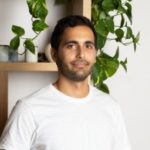 While technology increases both access to and the ease of networking, personal branding is also more complicated because of this accessibility. Social media, for example, is still relatively new to the professional sphere, giving us gradual lessons in how we want to represent ourselves online. More businesses research their talent pools today using social media to see what they post and how they conduct themselves online to vet candidates' suitability, making tech both a boon and a potential thorn for networking successfully.
Thanks to Justin Soleimani, Tumble!
---
#23-  Increased scope of networks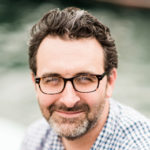 People can now significantly increase the scope of their networks thanks to technology. Every middle-school student today has the opportunity to connect with thousands of people, but it used to be practically impossible for one person to do so (regardless of how big or strong they were). Fundamentally, technology is an enhancement of our inherent skills. Therefore, whereas in the pre-digital era we might have been able to establish a personal network of, say, 100, that number is many, many times larger today.
Thanks to Steve Pogson, First Pier!
---
#24- Endless possibilities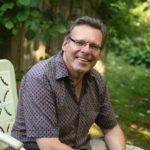 Your possibilities are endless with technology. You don't need to travel physically to a networking event to make connections. With hybrid events and video calling, you can reach out to other professionals around the globe. Social media and video conferencing make it easier to follow up with people you've connected with to strengthen your connection. LinkedIn is once again being seen as relevant, and webinars are a regular occurrence offering a multitude of ways to meet with like-minded individuals.
Thanks to Bill Bradley, Mediterranean Living!
---
#25- Can extend and even replace face-to-face networking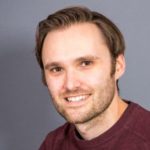 Technology can help to extend and even replace face-to-face networking. When you meet someone at an in-person event, you can connect with them on Twitter and LinkedIn afterward (for example), to keep the conversation going. And as a result of the recent pandemic, we've seen technology even replace face-to-face networking, when such things just weren't safe to do – technology has allowed us to continue to network, thanks to webinars, social media, and the like.
Thanks to Steve Morgan, Anti-Sell!
---
#26-  Allows us to keep track of our finances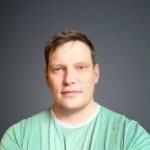 Technology allows us to keep track of our finances and other personal information. This means that we can avoid fraud by keeping track of our money and making sure that it is safe and it can also help us connect with others who have similar interests to ours. We can communicate with people from all over the world and share ideas, experiences, and more. We can find new hobbies, hobbies we may not have known about before, or learn about new cultures through the internet.
Thanks to Andrew Griffith, gardenfurniture!
---
#27- People get distracted by their phones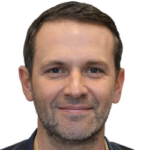 I think technology is great for networking, but I also think it has some negative effects. The positive side of technology is that it allows for more frequent contact with people, which makes it easier to maintain relationships with them. On the other hand, I've seen people get distracted by their phones when they're out at networking events and not pay attention to anyone else around them. They're focused on what's happening online rather than what's happening in real life. That's not good for networking!
Thanks to Michael Miller, VPNOnline!
---
#28- Easier to network with people we wouldn't have access to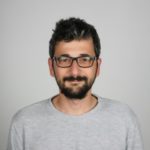 Technology has a lot of effects on networking, but I think the most important thing is the way it helps us to network with people we wouldn't normally have access to. When I was younger, I had a hard time meeting people in my industry—especially women who were doing what I wanted to do. Since then, I've been able to connect with so many more women in tech through social media and online forums. Now that there are so many different ways for people to share their stories and connect with each other.
Thanks to Burak Ozdemir, Set Alarm Online!
---
#29- Made it simple to grow our professional networks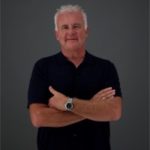 The networking process has been changed by communication technologies. Collaboration with like-minded experts around the world and simple workflow tracking, it has made it simple for us to grow our professional networks. Limitations no longer exist within boundaries. We can get in touch with businesspeople and entrepreneurs at any moment to talk about fresh concepts and establish a great working connection. Advanced project management tools have boosted productivity and efficiency among staff members.
Thanks to Simon Gidney, A Mind to Care!
---
#30- Technology allows me to be happily homeless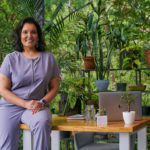 I am dependent on technology to run my online business and build relationships. I'm always networking on LinkedIn, Instagram, Zoom, and WhatsApp. In my past life, I was more of a Face to Face kinda girl. I relied on in-person meetings and conferences to meet people. Today I'm able to be globe-hopping while making meaningful connections all with the magic of technology. My phone literally connects me with the world, so no matter what country I land in I'm connected locally instantly.
Thanks to Romita Bulchandani, Glitter for The Soul!
---
What effect does technology have on networking? Tell us in the comments below. Don't forget to join our #IamCEO Community.